Photo: Mayank Mudnaney
Can a good hair day battle lockdown blues?
Yes, say experts. And Dyson can make matters even simpler, while keeping your hair healthy
Over the past year, my mirror has replaced the weather forecast app. I just need to look at it in the morning to know how my day is going to pan out.
Super frizzy hair equals a frazzled Friday, when I have too much to do, but no patience to actually sit down and chart out a plan of action. The result is usually a giant mess of a day, when nothing gets done. Oily hair means a messy bun sitting atop my head, as I laze around in my pyjamas all day because productivity lies on the other side of a shampoo.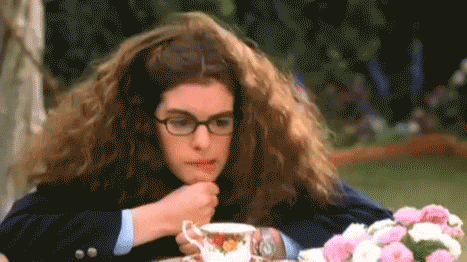 And before you start looking at me funny, I would like to say that I have experts backing me up.
"Many men and women associate confidence with feeling in control, and hair is one way most of us can be in charge. Styled, well-kept hair gives us the external appearance of being well managed and it can contribute to feeling that way internally," explains psychologist Vivian Diller.
Now you have an expert-backed response every time your family teases you for doing up your hair when you have nowhere to go.
Luckily, we're past those days when styling your hair took so long, you couldn't get anything else done before noon. Or wrestling with the blow dryer was equal to an arm day workout at the gym.
With the Dyson Airwrap, you can execute those beach waves you spotted on Pinterest in a few minutes, without any extreme heat damage. It's the perfect lockdown companion, and with its Coanda technology, it lets you achieve salon-like professional hairstyles at home, with ease, and with no extreme heat damage. It uses air to style your hair, instead of heat.
And since you're neck deep in Zoom calls, housework, and dealing with your online shopping addiction, here are some super easy hairstyles you can recreate at home.
Casual curls
Do you feel personally targeted by everyone on your Instagram feed, who look great while sporting casual curls because every time you try it, you look like you stuck a finger in an electric socket?
Well, sulk no more. The Dyson Airwrap styler can be used to create the perfect casual curls, and not just that, it can also be used to create waves, smoothen and add volume, thanks to the 6 attachments it comes with. It's the closest thing to carrying your salon in a box.
3-minute professional blow out
Celebrity hairstylist Jen Atkin, whose list of clients includes Chrissy Teigen, Kylie Jenner and Gigi Hadid, shows us how to perfect the three-minute blow dry, without any of those fly-aways that scream 'amateur'.
View this post on Instagram
Big is better
Is your hair falling flatter than your dad's jokes?
Alia Bhatt's hairstylist Priyanka Borkar is here to rescue you with this tutorial for a DIY voluminous blowout that is time-efficient, and one of the most hassle-free hairstyles you will come across.
Also, unlike all the heat you expose your hair to while using a regular blow dryer to achieve this look, the Dyson Airwrap styler comes with an in-built Intelligent Heat Control technology that minimises heat exposure and reduces extreme heat damage that occurs as a result of regular styling.
View this post on Instagram
Dyson Airwrap Styler is available at Dyson.in at ₹42,900. You can book a styling video demo with a Dyson stylist.