Should you be syncing your beauty rituals with the phases of the moon?
Our self-appointed in-house clairvoyant spells out lunar beauty
After ensuring that millennials' favourite greens became a skincare staple (take that asparagus off your face Pooja, we are talking about cannabis), the beauty bandwagon is all set to explore ties between your face and the giant glowing orb in the sky. Say hello to lunar beauty.
Lunar beauty involves syncing your beauty regime with the phases of the moon. Rather vague, right? That's what we thought.
Our curiosity led us to pull an Alice (yes, the same one who visited Wonderland that one time) and dive into the rabbit hole that is the internet. This is what we found.
Some people use the 'moon affects tide logic' as the rationale behind adopting lunar beauty – the moon's gravitational pull affects the ocean's tide and since nearly 60% of the human body is water, the moon is believed to affect our body as well.
Others rely on the concept of the moon and its phases affecting human behaviour and people's moods to help narrow down on a beauty routine.
Lunar beauty is also the name of a line of cosmetics that makes it extremely difficult to find any information about the beauty trend.
While these explanations did not convince us entirely, they inspired us to scroll through Instagram, read our crystal ball and watch endless beauty tutorials so our inner clairvoyant could put together a guide to the beauty rituals you should try, based on the phases of the moon.
As if you really needed another excuse to pamper yourself.
Lunar beauty isn't as loony as it sounds
New moon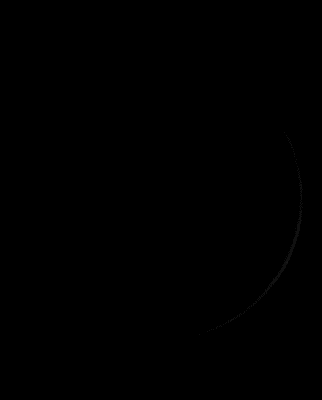 New moon, or no moon, refers to the phase when the moon is barely visible. In Hindi, it's called amavasya, a goosebump-inducing word, thanks to Bollywood films using it to signify the arrival of a white sari-clad spectre, or the ubiquitous chudail.
A new moon is also said to symbolise new beginnings, making it the ideal time for all of you who've been sleeping with makeup-caked faces, to finally begin treating your skin right. Start with taking off your makeup before bed  — a clean slate, so to speak.
An activated charcoal mask is the obvious lunar beauty pick for this phase – amavasya equals fear, which equals most people's faces when they see you with a charcoal mask on.
Theatrics aside, activated charcoal is said to deep-clean your skin, and strip the dirt right off. It is especially helpful for people on-the-go who who are constantly exposed to pollutants.
Here are some of our favourite skincare products that contain activated charcoal.
Activated Charcoal Gel by Tijori, ₹350
Charcoal Face Scrub by Fabindia, ₹360
Himalayan Charcoal Purifying Glow Mask by The Body Shop, ₹2195
Full moon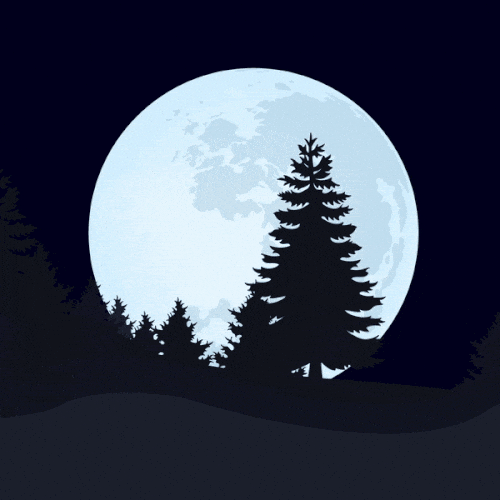 A full moon marks the end of a cycle — it's when you factor in downtime, put your feet up, mull over everything that happened and didn't.
This phase of the moon is also linked to the sleep cycle, and people have been recorded to have disrupted sleep patterns and sleep deprivation on nights with a full moon. This leads to people feeling out of sorts during this time.
To fight the full moon blues, grab a tub of your favourite ice cream, and rewatch your favourite rom-com. There is absolutely nothing that Hugh Grant's dreamy eyes and floppy hair can't fix.
And while Grant's hair mends your soul, give your locks some love with a DIY moisturising hair mask courtesy celebrity hairstylist Kanta Motwani.
The core ingredient for this hair treatment is onion juice. The onion, along with restoring moisture, ensures that your hair gets an adequate dose of sulphur, protein and biotin, which promote hair growth.
Hair moisturising mask
Ingredients:
1 onion
Coconut oil
Castor oil
Glycerine
Lime juice or vinegar
Essential oil of choice
Directions:
Juice the onion and strain the juice.
Add equal quantities of onion juice and coconut oil to a bowl.
Add a tablespoon of glycerine and castor oil to the mixture.
Put in a few drops of essential oil, and a tablespoon of the lime juice or vinegar.
Apply the mixture on your scalp with a cotton ball . Massage it gently and leave it on for a couple of hours. Then wash off with shampoo.
Waxing moon
This is the time when the moon is growing fuller and brighter, and transitioning from a new moon to a full moon.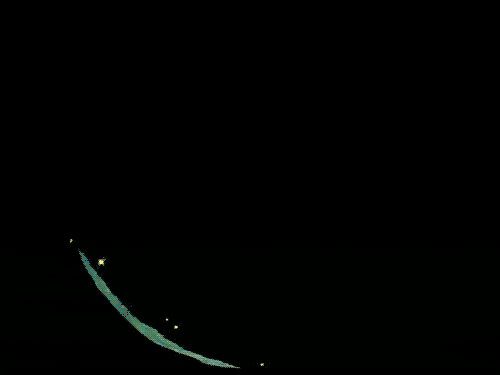 We decided to interpret this aspect of lunar beauty quite literally, and give the glowing waxing moon some competition with a regional beauty remedy — a brightening face mask made from besan that will leave your skin, well, glowing.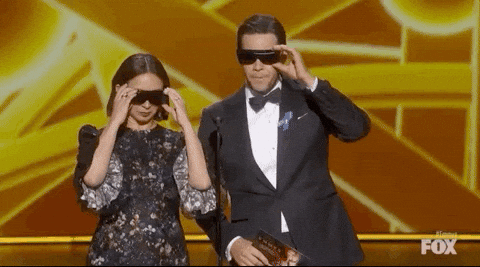 Brightening face mask
Ingredients:
2 tbsp besan (gram flour)
2-3 tbsp milk
1 tsp turmeric
A few drops lemon juice
Water
Application:
Mix the besan, milk and turmeric in a bowl till it forms a thick paste. Add water if you're not happy with the consistency.
Add a squeeze of lemon and mix well.
Take some of the paste on your fingers and apply it evenly on your face and body.
Allow the pack to dry.
Once it is fully dry, massage gently to scrub off, this will help with exfoliation.
Wash with cold water.
Waning moon
The period when the full moon gradually begins to fade into darkness is supposed to be the ideal time to rid yourself of anything coming in the way of being your best self – fear, insecurities and even the tiny creature in your head that keeps you from applying a generous dollop of sunscreen before leaving your house (and honestly, even if you're staying in).
While you're embracing sunscreen and waving goodbye to bad habits, jump on the organic bandwagon with some homegrown Indian sunscreens that boast natural ingredients.
Here are some of the best Indian sunscreens on the market.
Nosun Jojoba-Wheatgerm Moisturising Sun Protection Gel by Just Herbs, ₹795 for 100 ml
Bio Sandalwood Sunscreen Ultra Soothing Face Lotion by Biotique, ₹350 for 120ml
Ultra Light Indian Sunscreen by Mamaearth, ₹449 for 80ml
SUN FLUID Tender Coconut Water with Turmeric & Basil Leaf SPF by Forest Essentials, ₹975 for 50ml
Basic Brightening Daily Sunscreen by Dr Sheth's, ₹499
Click here for the Tweak team's honest reviews of these products.