Representative image: Vogue/Youtube
The only survival kit you need to fight this sudden dry and cold weather
Solutions for dull skin, low immunity and more
Just when everyone was gearing up for mango season, rajais were being put away in trunks, and workouts kicked into high gear, the universe decided to mix things up a bit. The sudden temperature drop has sprung up on everyone much like your kitten in the middle of the night, and we are left shuddering at our fashionable best carrying a micro bag that can't hold anything remotely warm.
And with temperature drops comes dry skin, chapped lips, dwindling immunity and a host of other annoyances.
These are the weapons that will keep you going.
Survival kit to brave cold, dry weather
Moisturise, moisturise, and moisturise some more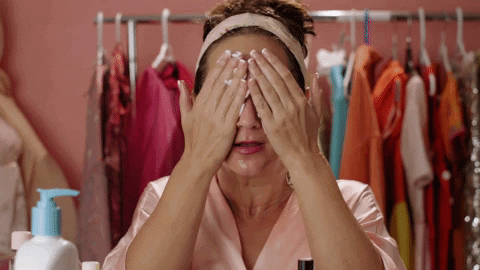 If you're too paranoid to make a trip to the dermatologist (Covid-19 is a real buzzkill), here's a moisturising  face pack you could whip up sitting at home.
This avocado and vitamin E face pack is packed with all the hydration your skin will need.
Ingredients:
½ avocado
1 tsp vitamin E oil: Vitamin E is easily available in jars as an oil, but you can opt for store-bought capsules and pop them for the goodness that lies inside.
Directions:
Mix the vitamin E oil with mashed avocado.
Spread the paste on your neck and skin.
Let it sit for 10-15 minutes to soak up all its goodness, and then wash it off.
Balm up your lips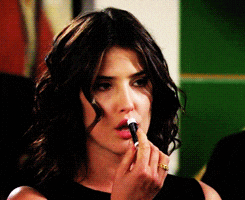 Cold and dry weather brings with it stubborn chapped lips.
"If you know you are prone to dry chapped lips in the winter, moisturise frequently. It also a good idea to regularly exfoliate your lips gently to remove dead skin. A simple warm wet towel will do the trick but you must moisturise afterwards," explains Dr Kamaldeep Manak, the UK-based founder of Well Wonder.
If you prefer the DIY approach, steal Sonam Kapoor's trick and apply coconut oil on your lips (she uses them on her eyebrows and eyelids as well). It's a natural antibacterial and seals in the moisture.
Manak adds, "Avoid the trigger if possible, which could include old lipsticks. Using a brush to apply lipstick may also reduce the risk of infections, but do visit a doctor to treat the cause if you are worried about infection or any other medical condition."
Don't let the pollution get the best of you
With coronavirus being declared a pandemic, most people are looking to stay indoors.
Regardless of how cautious you want to be, you can't possibly stay indoors forever.
Vivek Sahni, co-founder of Kama Ayurveda, recommends exfoliating your skin once a week or twice a week and moisturising it, following up with a powerful sunscreen.
"Don't wash your hair with shampoo more than five times a week, but rinse daily with plain water, rubbing your scalp gently," he says.
Boost your immunity with this simple recipe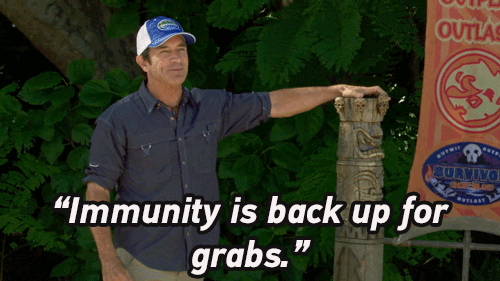 With coronavirus on the loose, you can't afford to have a low immunity. This Ayurvedic lentil soup gives you all that you need to ward off illnesses in this cold and dry weather. It is made using blue ginger (galangal), nigella seeds and lemon butter sauce.
"Galangal keeps coughs and colds at bay, and also takes care of all forms of rheumatic and arthritic joint pains," says Ayurvedic expert Dr Ipsita Chatterjee.
Ingredients
1 cup green moong dal
1 cup pink lentils
4 cups of water
¼ tsp lakadong turmeric
50 gm chopped onion
50 gm blue ginger
50 gm garlic
2 chopped green chillis
1 tsp ghee or olive oil or butter
1 tsp cumin seeds
1 tsp Nigella seeds (kalonji)
1 tsp cloves
Himalayan pink salt and white pepper to taste
Directions
Put moong dal, pink lentils, turmeric, chopped onion, blue ginger and garlic in a pressure cooker. Cook until you get a thick consistency.
In a different vessel, add warm ghee or olive oil, and let the kalonji seeds splutter in the oil. Temper the soup with this.
Add salt and pepper to taste. Garnish with coriander leaves and pre-made lemon butter sauce.