Photo: Forest Essentials
This all-natural skincare routine helps fight acne
Balancing the doshas and getting to the root of the problem
I used to go to work with little circular stickers pasted all over my face. No, I don't have a kid who decided to 'dress me up'. They were pimple patches. I used them to fix the adult acne that appeared in my mid-twenties. Like rishta aunties descending on an eligible beta at a wedding buffet – it came at me with a vengeance. Other than leaving bright red circles on my face, and make me look silly, the patches didn't do much. Then my dadi suggested I try an all-natural skincare routine.
Brought up on a steady diet of pharmaceutical treatments, I was terrified. We met mid-way. I agreed to try multani mitti (Fuller's earth) but rather than from a local baniya, I chose the Multani Mitti Facial Ubtan from Forest Essentials.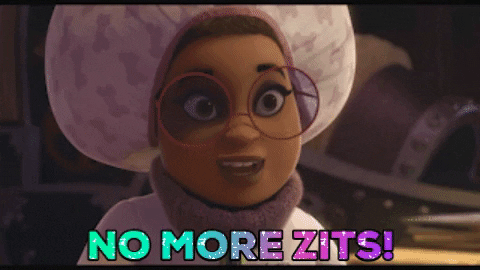 Drying out some acne spots, it helped lighten the residual marks. Dr Taruna, senior Ayurvedic doctor at Forest Essentials, explains the science behind it, "In Ayurveda we believe that acne occurs because of the imbalance of kapha and pitta doshas. So, we create formulations that target the root cause and balance these doshas. We use ingredients that are anti-bacterial and anti-microbial."
If you like me, have found yourself riddled with acne at the most inopportune age, or suffer from chronic acne problems, Dr Taruna advises trying out an Ayurveda-based cleansing toning and moisturising routine.
"These products work on Grade 1, Grade 2, and even cystic acne. If your problem is pustular or chronic cystic acne, external application will help, but you will have to combine it with dietary changes as well."
Reviewing the Forest Essentials all-natural skincare routine for acne
Cleansing with Multani Mitti Facial Ubtan: Dr Taruna advises using the facial ubtan as a cleanser "as a spot treatment, by applying it on your acne, keeping it on for a minute until it's semi-dry, then washing it off." As a face-pack, take half a teaspoon of the ubtan and mix in equal ratio with Aloe Vera juice. Apply the paste on the face and leave it for five to six minutes and rinse off.
Infused with clarifying and purifying herbs like neem which is a natural anti-bacterial, turmeric which has anti-bacterial and anti-microbial properties, and lodhra which helps balance the kapha and pitta doshas, this herbal powder is the first step in the all-natural skincare routine. ₹1,050
Toning with Shudhi Skin Clarifying Facial Spray: She suggests hydrating and toning the skin with Shudhi Skin Clarifying Facial Spray. The base is hydrating and cooling vetiver water, it's infused with Vitamin-rich clove, dosha-balancing liquorice, and tea tree oil. Regular use of this spray balances sebum secretion and helps decrease blackhead and whitehead formation.
You don't have to use this just as a part of this 3-step routine. I've used it several times a day to give myself a refreshing little midday wake-up spritz. ₹1,475
Moisturising with Eladi Day Cream SPF 30: The final step in this all-natural skincare routine is moisturising. Pearls are hand-pounded with pure Rosewater to create the Mukta Pishti, which helps balance oil secretion. Apply a pea-sized amount over the face and neck, and dab in a circular motion.
The cream is also great for young skin. Those looking to embark on a skincare routine, and who aren't sure where to start: well, start with pearls. ₹2,150