Photo: Forest Essentials
You can keep your Louis Vuitton clutch, I'd rather have my customised cream, thanks
Bitten by the bespoke bug
Entering Sephora is my preferred adventure sport. For one, it's just as risky to my (financial) health as jumping off a plane. The sight of 30,00,000 bottles, pots and wands littering the shelves makes my pulse race. And swimming in shark-infested waters is less traumatic than finding myself in a make-up chair with Sephora didi listing my deepest insecurities in alphabetical order. "A for acne, B for blackheads, C for chapped lips…" So when I was offered a chance to have a customised cream crafted for my specific skincare concerns, I could see years of potentially therapy bills melt away.
"You might be putting the best of products that you get over the counter, but the quality of ingredients really makes no difference if your skin isn't absorbing the formula at all. That's one of the major factors that we keep in mind while customising your cream for your skin," explains Forest Essentials' Ayurvedic expert Dr Taruna Yadav. "If your skin is thin, it doesn't make sense to use a thick formula. These are the unique aspects we pay special attention to."
Their new customised cream service is formulated according to three factors – your skin type, concerns and your skin requirements.
How to craft a customised cream
Step 1: First comes the form filling
I had to first head to Forest Essentials' website to fill out a detailed questionnaire that lets you share what you are looking for in your night cream – from charting out your skincare concerns and problem areas to whether you'd like your customised cream to have a tangy scent or notes of rose and cardamom.
This helps determine your prakriti (constitution), depending on the balance of the three energies or doshas – vata, pitta, and kapha.
In my case, the pre-dominant dosha type was pitta based on which the customised cream included Ayurvedic pitta-balancing herb infusions.
Step 2: Get on a call with the Ayurveda expert
This step is when you begin to feel like a true blue VIP. The in-house Ayurveda expert talks you through your skincare history, and analyses skin type.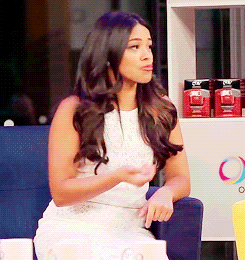 The detailed history includes allergies, your existing skincare routine, and day-to-day factors like diet, lifestyle, and water intake.
Step 3: The formulation begins
The customised formula take 21 days to make, decided by Forest Essentials' Ayurvedic experts. The ingredients are a combination of actives and functional, natural components. These ingredients are "hand-blended, to ensure the consistency of the cream is best suited to be optimally absorbed by the skin."
These are some of the ingredients used in the formulation for my customised night cream.
Shatavari extract, that nourishes, soothes, heals and cools.
Gotukola a natural Ayurvedic rejuvenator with numerous potent phytochemicals that stimulate new cell growth and improve circulation.
Avocado butter, with high levels of fats and vitamins like A, D and E to help skin retain moisture.
Pomegranate seed oil for its firming and toning properties.
Grapefruit extract, a natural astringent, which helps in controlling blackheads and whiteheads.
Aloe vera, cucumber extract, tea tree, lens esculenta (lentil) seed extract for a hydrated, smooth and even complexion.
Special actives of ceramide III to lock in moisture, which helps prevent dryness and irritation. It also helps to protect skin from environmental damage.
Step 4: Results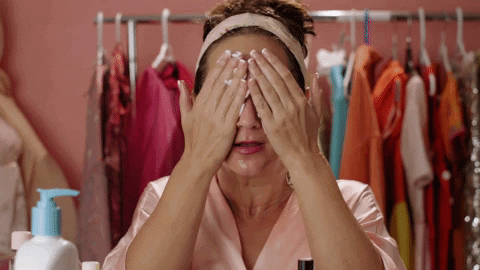 The customised cream comes packaged in a glass jar labelled with your name, along with a set of instructions on how to apply it, and with a few recommendations of other Forest Essentials products that will work well for you.
After about a month of using the customised cream, I can see a visible difference with respect to pigmentation. Also, after nights that I'm lazy and end up skipping my night-time skincare routine, I notice that the next morning my skin doesn't look as fresh, awake and firm when compared to the times I do end up using the customised night cream.
I may never own a pair of Louboutins with my initials etched in gold on those famous red soles, but I can't deny the sheer self-indulgent pleasure that a customised cream offers. Now if only there was a serum that reduced the appearance of dead(lines)…