Self-defence tips using items from your handbag, with Jaanya Vora
The 17-year-old martial arts expert shows you how to protect yourself
Walking in a public place can often look like that scene in The Matrix where Neo does a chakrasana to avoid being riddled with bullets. You find yourself weaving through crowds, juggling over-stuffed bags, while dodging stray elbows and wandering hands.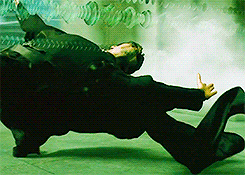 But if an uncomfortable situation is hoisted onto you without warning, it's important to be equipped with basic self-defence tips to stay in control.
Martial arts expert Jaanya Vora, who has been practising since she was three, shows us how we can transform everyday items we lug around in our handbags, into weapons.
If you thought deodorant spray in the eye was the only way to get away from a would-be attacker, think again.
Self-defence tips every woman should know
The pen
If you find yourself in a crowded train, and feel someone grabbing you, jab at them with that seemingly harmless pen that sits in the bottom of your bag. Pro-tip: keep it in an accessible compartment for moments like these, or in the outer pocket of your bag.
The key
When it comes to the humble house key, Vora suggests you aim for the chest or, even better, the side of the neck to really give your attacker a jolt, and yourself enough time to run away or shout for help
The credit card
They may be damaging to your savings, but credit cards, when jabbed into the neck at an angle, are great for inflicting pain and giving you a chance to escape.
The shawl
Sometimes all you have on your person is a shawl or dupatta. If you find your rickshaw or taxi driver trying to move away from your intended location or making you feel unsafe, use the shawl to choke him from behind. If you have a charger wire that's long enough to do the trick, that's your back-up.
But it's not just everyday items she uses to turn into weapons. One of her moves shows how you can use just your hands to attack the face. She also demonstrates the right method to knee him/her in the groin.
Watch the video for easy self-defence tips.