Photo: Pexels
11 impossibly beautiful phrases we're making our buzzwords for 2021
Hasta la vista to this jolie laide year and its lifeless lexicon
I write for a living. Talk at a pace of seven sentences per minute, faster than Shankar Mahadevan in 'Breathless'. Inhale books, savouring the words that so accurately describe feelings, emotions and dilemmas that my brain wrestles with. It's very rare that I run out of words. But 2020 left me speechless. I was feeling shades of toska.
Toska, a Russian phrase, which at its most basic translates to boredom, and at its deepest, captures the sensation of great spiritual anguish, often without any specific cause. When 2020 began, the source of our collective anguish was clear — a pandemic that forced us to change the way we lived. As we struggled to find silver linings, our vocabulary was infiltrated with depressing Coronalingo that echoed in every corner of the globe — maskne, lockdown, and Covidiots.
In those moments of frustration mixes with sporadic bursts of hope, I found the English language too stingy to accurately communicate how I felt.
'Flab' didn't do justice to the new layer of hip padding I had acquired after succumbing briefly to a sugar addiction. It was Kummerspeck. The Germans have a word for the weight we gain from emotional over-eating and the fact that it literally translates to 'grief bacon' only makes it more delicious to say.
As we bid farewell to 2020 — and hopefully, to the words 'new normal' — I propose turning to these untranslatable phrases in other languages to be our new buzzwords for 2021. They pick up the slack and sum up all the wonderful feelings we'd like to feel this new year. No more toska, lots more aspaldiko.
11 untranslatable phrases we're adding to our vocabulary in 2021
Tsundoku
The Japanese phrase for purchasing piles and piles of books and never reading them romanticises the fact that I spent more money on books this year than on sanitiser. But by god, I'd rather find myself knee deep in a dusty stack of books in 2021 than face another lockdown with nothing to read or organise.
Utepils
At this point, I'd settle for being able to do just about anything outdoors, because I have now memorised the cracks of paint in the wall that sits behind my computer. But the Norwegian phrase for 'outdoor lager' conjures up images of sultry summer evenings that melt into dusk, and as the air gets cooler, your beer warms up and so does your heart. And yes, there are people around you. Laughing and talking, in real life.
Kuchisabishii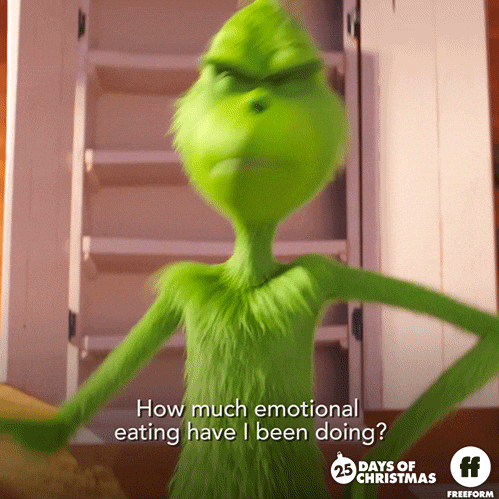 While this Japanese term that means lonely mouth, or 'longing to have or put something in one's mouth' might sound different to those of us who were single in lockdown, it loosely translates to stress-eating. While we'd like to leave the stress part of the phrase behind. It feels better to tell our dieticians we're snacking because our mouths are feeling lonely, rather than admitting we're just greedy. It's all about semantics, people.
Jolie laide
The French term combines 'beautiful' and 'ugly' and is usually used to describe an unconventionally attractive woman. But we're going to put this patriarchal definition behind us and apply it to the year 2020. A year that in all its ugliness, reminded us of all the wonderful things we still have to be a grateful for.
Meraki
Mummy would simply say, "Dhyaan se karo". But Meraki, a Greek adjective, signifies pouring yourself wholeheartedly into something — doing it with love, soulfully, even if it is just making a cup of tea. 2020 may have encouraged us to slow down, but this word is a reminder that mindfulness, is well, for life.
Tiam
Eyes meet, sparks fly, and the heart jumps. While online dating emerged as the Shaktimaan to save us from the woes of a lonely existence, that moment of locking eyes was lost behind glazed screens. Tiam, the Farsi word for 'the twinkle in your eye when you first meet someone', reminds us of those pure, unfiltered moments when the heart races faster than the virus spreads.
Aspaldiko
An untranslatable Basque word that spells out the euphoria you feel when catching up with someone you haven't met for a long time. We have no idea how that feels, do we?
Szimpatikus
A Hungarian word that loosely translates to intuition, or a gut instinct — that feeling you get when you first meet someone, that reassures you that they're a good person. Please, 2021, just give us a chance to meet people for real so we can take this one out for a test drive.
Ya'aburnee
From the Arabic language, this noun is particularly poignant if we take into consideration the year gone by — translating to 'you bury me', it signifies the hope that the person you're wishing this on outlives you. I'm not crying, you are.
Goya
The internet is littered with definitions for this Urdu phrase that's most often used in poetry and storytelling. Though they range from 'as if', 'as though' to 'as it were', we like the one that describes it as a sense of shifting into a dreamlike sense of disbelief. Pretty much defines how we've gone from March to December, this year.