Photo: Devdas; The Great Gatsby/ IMDB
Devdas says, don't drunk text your ex
8 relationship lessons from classic love stories that we can use today
Growing up as a teenager in the early 2000s was confusing. The '90s were still hanging around like that one chin hair that refuses to get plucked out, and stepping into the new millennium was like getting a Brazilian wax for the first time. New and exciting, but you didn't actually know you'd survive it. For a romance novel-obsessed bookworm who'd grown up on classic love stories — where tragic lovers killed themselves thanks to warring families, brooding spinsters lived in their wedding dresses, and boyfriends had mad wives hidden in their attics, the meet-cutes of late '90s – 2000s rom-coms had me in a flux.
Was romance all about public renditions of 'Can't take my eyes off you' or was I supposed to prepare for unspeakable tragedy to prove that I had felt love? Pop culture in 2021 doesn't help much — we're binge-watching Bridgerton and dreaming of being Simon's spoon.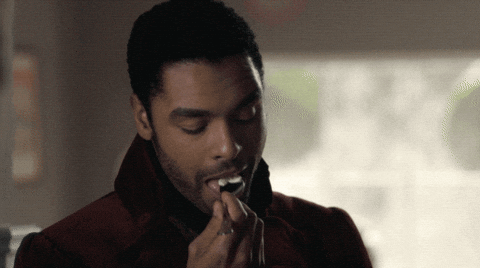 While gooey movies and TV series give us enough fodder to fight with our spouses because they refused to recite a poem at our wedding like in Kabhi Kabhie, classic love stories readied us for a more practical approach to love.
If you looked beyond the death, disease and unspeakable tragedies, that is.
Weed through the drama of the greatest classic love stories and you'll find that they've equipped us to deal with anything modern relationships throw our way. Romeo And Juliet reminded us that texting your partner is key, and the Ramayana reinforced the value of trusting your spouse.
These practical lessons, our gift to you in the month of love, will keep on giving — unlike the tacky Valentine's themed merchandise that will last just as long as your last Tinder fling.
Practical relationship lessons from classic love stories
1. Romeo and Juliet: Text your partner when you're changing plans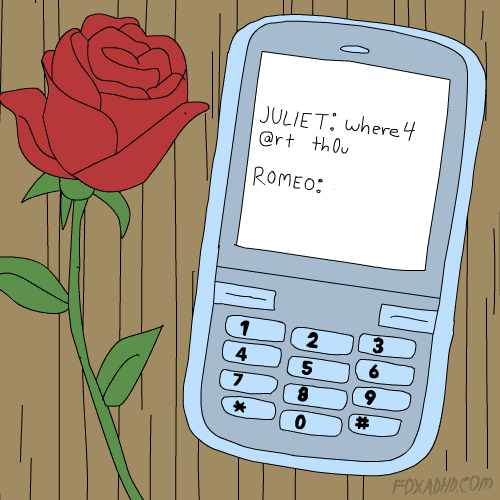 If you haven't heard of this one, then parting with you, dear reader, will not be much sorrow. Shakespeare's well-known tragedy of two young lovers torn apart by warring families leaves one significant thought in the heads of romantic Rajs: 'A life without love is not worth living'. Also a thought mirrored in the Punjabi epic, Heer Ranjha.
False, because not only does love come in many forms (cake, Cheetos, cats), don't make decisions in an infatuated state, whether you're 15 or 50. Let the rush in your pants settle down, and let your brain to the work.
Lesson number 2, and the most important: Text your partner, for God's sake. All Juliet had to do was communicate that she was pretending to die, and the two could have run away to neighbouring Croatia, and lived happily ever after.
So, don't forget to text your partner that you're not going to make it for the party thrown by your kaki's husband. Or they'll be thinking of ways to murder you as they're being lectured by Monty Chacha and his halitosis.
Tweak recommends: When You Were Mine by Rebecca Serle, a modern retelling, narrated by the girl Romeo was supposed to love.
2. Great Expectations: The best way to get over someone is to get under someone else
Charles Dickens's bildungsroman, the tale of orphan Pip is a legendary tale. And ghastly Miss Havisham looms as one of its most unfortunate figures, causing havoc in his romantic life. Sure, someone left her at the altar. But is it good enough reason to walk around in a wedding dress for the rest of your life, and adopt a girl child just to take revenge on men?
Now, now, we're not asking you to nurse your broken heart by giving its pieces away, but it's wiser to stop ruminating on what you've lost, and focus on having fun. Crack open the dating apps, spend time with your girlfriends or even head off on that yoga retreat in the mountains you've been putting off forever.
As we highlighted in our story on the stages of a breakup, moving forward means putting yourself first. A lost love shouldn't be the central narrative of your life — use this opportunity to discover who you are and what you want (and don't).
On the road to recovery, you may realise you don't need a partner to complete you. Remember that the next time you spot an Instagram photo of your ex on your phone and are tempted to slide into their DMs.
Tweak recommends: Havisham by Ronald Frame, the story of Catherine, before she became the legendary Havisham.
3. The Great Gatsby: No means no
The excesses of materialism, the dark side of obsession, fanatical love — F. Scott Fitzgerald's classic is a social commentary and a masterclass in what you should never do in relationships.
Jay Gatsby was so enamoured by his former paramour, Daisy Buchanan, that he was blind to the fact that he was nothing but a mere plaything in her eyes. She had chosen Nick Carraway as her future but Gatsby was unable to accept that 'no meant no'. He tried to woo her with wealth, and a new identity, even taking the fall for her killing someone.
Now, we're not saying a revenge pic on social media where you're looking great with your new bangs and 'showing the ex' what he's missing is a bad idea. But if they become your raison d'etre, and you find yourself constantly trying to prove yourself to the person who has already made their feelings clear, then it's your heart that needs a lesson in consent. Save the thirst traps for someone new.
Imagine if Gatsby had realised that and moved on — he'd probably have lived to 75, and had at least five people at his funeral.
Tweak recommends: The Great Gatsby: A Graphic Novel Adaptation by K. Woodman-Maynard, a graphic novel painted in lush watercolours that both dramatises and illustrates Nick Carraway's unreliable narration, aptly.
4. Jane Eyre: Background checks are crucial
Okay, so Charlotte Brontë wasn't exactly thinking 'Check if Tinder date is a serial killer by stalking him on LinkedIn, Facebook, and connecting with his mutual friends', when she wrote Jane Eyre. One of our favourite classic love stories, it follows our eponymous heroine from childhood to adulthood, and a life of dependence to one where she finds her identity and purpose.
Jane finds out that her employer-turned-lover is keeping his mentally-ill wife captive in his attic. Put your hands up if you, or *a friend* has been enjoying dalliances with a new suitor via a dating app, only to find out he's married.
We're not cynics, but realists, acknowledging that the digital age gives us way more outlets to cheat. You know what they say right? Prevention is better than cure. (PS: This works for sexually transmitted diseases too, so talk to your partner about their sexual history as part of this background check).
Tweak recommends: The Eyre Affair by Jasper Fforde, a tale of literary detective Thursday Next and her alternate reality of literature-obsessed England. Here, Jane Eyre is plucked from her own novel, and goes missing, leaving Next to solve the case and you to enjoy yet another version of your favourite classic.

5. The Picture of Dorian Gray: Beware the hottie who can't pass a mirror without checking himself out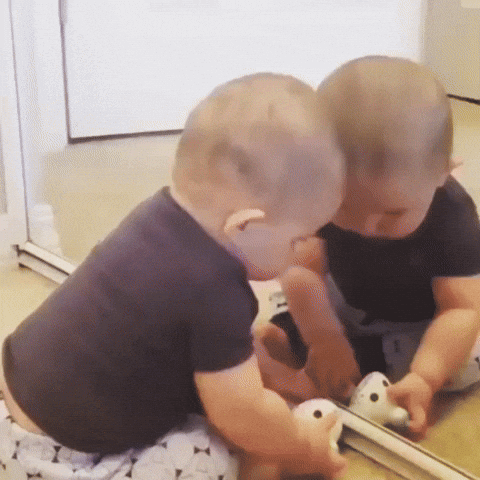 It's the tale of beautiful young man so vain, and so consumed by his own youth, that he commissions a painter to paint a portrait that would age on his behalf. In his pursuit of outward beauty, he loses a woman who truly loves him and leads a life of scandal — with his true self disfiguring and ageing the portrait with every immoral act.
His external beauty was just a filter for his corrupted soul.
The story serves as a reminder of what our parents have been drilling into us since we were wee things — it's what's on the inside that counts. Try not to let vanity get in the way of your choices — because unless you or your partner is Dorian Gray, the hair will disappear off heads, the abs will have protective layering — but with right person, the hearts will only grow bigger.
Tweak recommends: Creatures of Will and Temper by Molly Tanzer, a supernatural, witty, gender-swapped take on the original, featuring Dorina Gray.
6. Cyrano de Bergerac: Catfishing could backfire on you
We've all nudged our chattier best friends to approach the cute guy we like, on our behalf. We've also all been there when they ended up falling for each other. The heartbreak is real. So is the pain that your bud goes through when you make a fake account to toy with his feelings, or want to help a friend out à la Rani Mukerji in Mujhse Dosti Karoge!, and end up falling in love with said friend's crush. Catfishing has never worked for anyone. Nor has hiding under the shadow of your insecurities.
Meet OG catfisher, Cyrano de Bergerac, a nobleman in the French army, a man of many talents. As seen in Edmond Rostand's play, and the inspiration for a number of classic love stories, he's a skilled soldier, gifted musician and poet, but he has an "obnoxiously large nose" which prevents him from pursuing his one true love, Roxanne.
Instead, he gets drawn into helping another man, the handsome Christian woo her — and she spends her life besotted by him. Until the tragic end, which includes Roxanne discovering this identity switch only as Cyrano takes his dying breath.
So, 1: Don't be a douche, and don't catfish anyone, no matter what the reason. 2. Embrace who you are, and let the person you love see you in all your beautiful ugliness – hairy toes, triple chin and all.
Tweak recommends: We Are The Perfect Girl by Ariel Kaplan, a painful, heartfelt retelling of the original that focuses on female friendships and beauty, reminding us of of the importance of self-acceptance as the first step of falling in love.
7. Rebecca: Don't rush the wedding until you've had those uncomfortable conversations every couple should
Daphne du Maurier's Rebecca, one of the most twisted classic love stories on this list, follows a young woman who impetuously marries a wealthy widower, only to discover that he and his household are haunted by the memory of his late first wife, the titular Rebecca.
It feels a little like the stories you've been hearing of sudden lockdown weddings, where you belatedly discover that your spouse drinks a carton of milk after consuming pav bhaji, and belongs to a family that does 10km runs for fun on weekends. (Ugh)
We get that finding the one sometimes feels like a split-second decision, but there's a reason arranged marriage aunties, and lusty old kings in the old days push for immediate marriage — before you can discover unsightly, and downright scary things about the new love.
So no matter how much the idea of a suhaag raat entices you, or your MIL-to-be says "kyun rukna hai', take the time to make yourself comfortable enough to spend a lifetime with your spouse's belly hair, and have had at least 90 per cent of the 8 uncomfortable conversations every couple should have before getting married.
Tweak recommends: Rebecca's Tale by Sally Beauman, a mystery, set two decades after the death of Rebecca, that follows former magistrate Colonel Julyan as he tried to uncover the truth behind the life and death of the mysterious Rebecca.
8. Devdas: Drunk texting your ex is never a good idea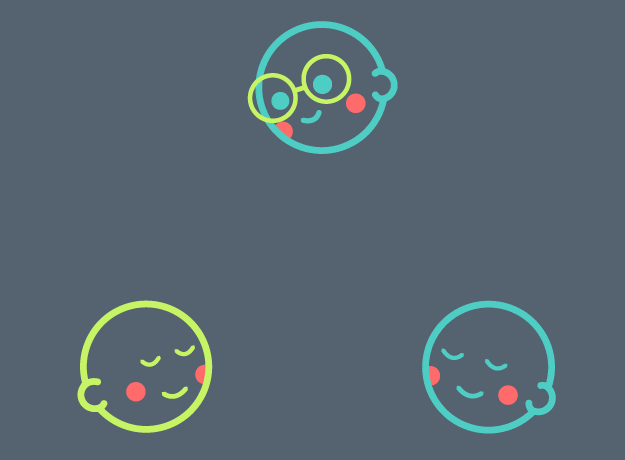 Okay, so don't turn to alcohol if your childhood love is out of grasp may be the most compelling lesson in Sarat Chandra Chatterjee's romance novel, but we think the shining lesson here is that drunk dialling your ex, drunk texting her/him or drunk hooking up with a new flame is not a good idea . Never take a peg, I mean page out of Devdas' book.
Sure, life always seems a little more exciting after a few drinks, but unless you really are Devdas, you're going to have to spend the rest of your life sober. So sure, enjoy that one drink on that first date, and drown your sorrows the way you see fit after a bad break-up, but don't let liquid courage be the reason you text your cheating ex 'U up?' at 2am on a Saturday night.
Tweak recommends: More Than Words by Jill Santopolo, a heart-breaking novel featuring yet another love triangle  — one that pushes us to address the forces that inspire us to live the life we choose.