Photo: Freepik
A Cancer gift guide to indulge the self-care gurus of the zodiac
Make your BFF the happiest crab on earth
Cancer folk can read a room like no other, and their super powers include conjuring up comforting spaces to unwind and spend quality time with themselves. When curating a Cancer gift guide, we reminded ourselves that for them, everyday is self-care Saturday.
Also, they pamper the ones they love as much as they pamper themselves. They are the Mother India of the zodiac, nurturing and fiercely loyal. But it takes very little for them to transition from caring crustaceans to controlling crab patties.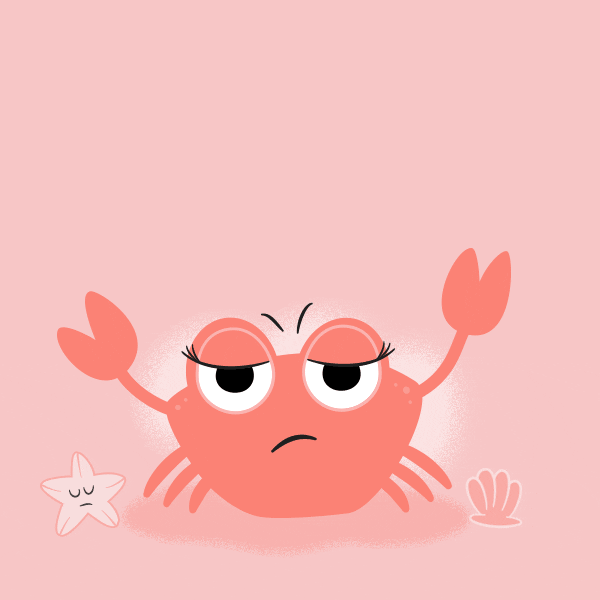 Expect an unending supply of comforting home-cooked goodies when visiting your favourite Cancerian, and if you manage to lure your introverted friends out of their shells, you've accomplished an enviable feat.
But find yourself in their bad books and you'll be dealing with passive aggression at its best.
They are the ones everyone in your girl gang turns to when they find themselves in murky waters. They're as good at keeping secrets as they are at holding grudges.
So, here is your cheat-sheet to keeping them happy and always being at the receiving end of mouth-watering meals.
A Cancer gift guide to make your friends the happiest crabs on earth
A boxful of portable me-time
Can't find your Cancer friend? They're probably having the time of their life tucked away in a warm bath.
All those who belong to the Cancer zodiac sign are instinctively drawn to water.
This gift box by Kama Ayurveda is going to up their me-time quotient by a few notches with its rose and lime scented goodies with hints of lotus. The Pure Indulgence Gift Box contains a body butter, a natural soap made with rose extracts, some rose water, a foot cream, a foot scrub, and a pouch for your Cancer friend to carry around their paraphernalia. Kamaayurveda.com, ₹1,200
Help them be the Mother Indias that they are, in style
Your Cancer friend is the designated driver, the first one to show up when you're celebrating, and the first to check on you when you encounter your third quarter life crisis in a month. The nurturers are loyal and caring to the point of being overbearing and nosey.
Help the mummies of the zodiac pamper in style. This wood and brass cake stand is the only stage the products of their inherently flawless culinary skills need and deserve. Thelabellife.com, ₹1,194
Gear them up for Cancer season
June 21 is when Cancer season begins, it is also when summer is at its peak. This zodiac thrives in the summer, spending many a toasty evening with their loved ones on a picnic blanket.
Remind your Cancer friends not to go overboard with their summer shenanigans and end up dehydrated. A mermaid sipper is a reminder of their water sign roots, and a nudge to get them to chug chug chug. Bigsmall.in, ₹699
A little bit of the beach
The only thing that can cure the volatile mood swings of the crab is the sound of the ocean and sand between their toes. Until it's safe to travel, these beautiful sea shell earrings will help them stay connected to the salty winds, and pristine beaches they so miss. Nicobar.com, ₹3,200
A companion to cosy up with
A homebody loves nothing more than a cosy blanket to cuddle up with while binge watching their favourite movies over and over.
This beautiful velvet throw feels like a warm bear hug perfect for lazy afternoons spent curled up on the sofa, and will give your home a regal facelift. Goodearth.in, ₹6,500
Gift them a new hobby they're sure to be good at
Your Cancer friend is more than capable of calling you right before you drunk dial your ex or landing up to check on you just when you need to ugly cry.
They are scarily intuitive, and this tarot set in our cancer gift guide is just what they need to put this trait to good use. Amazon.com, ₹1,457
Make sure the agony aunts are dealing with their own feeling
Being everyone's agony aunt, and designated shoulder to cry on can take a toll on your Cancer BFF.
And the only way to recover from the exhaustion of reading the room at all points of time is to write your feelings down.
This journal with its inspirational quotes, interactive elements, and activities that help you know yourself a little better, is the perfect gift for a Cancer in need of some quiet time for self-reflection. Amazon.com, ₹783.82
Celestial trinkets for the moon babies
Cancer folk are ruled by the moon, which is often cited as the reason behind their erratic mood swings. Also, it's not uncommon to catch them standing by a window marvelling at the shiny orb in the sky.
This beautiful chand ring will help fuel your Cancer friend's fascination. Dhoraindia.in, ₹1,000