Representative photo: Jonathan Borba/Unsplash
Because your favourite Aquarius will never ask for they want, here's the ultimate Aquarius gift guide
Believe us, they will love these
As you gingerly cruise into Aquarian territory, firstly, congratulations on surviving the Capricorn energy, and welcome to the well-stocked library of Zodiac signs. At the reception, you may feel intimidated. Stars wish they could do something to make the children of Uranus more approachable.
They wear their intellect on their sleeves, detest small talk with vengeance and can't tolerate mediocrity. And in case you rub them the wrong way, you wouldn't have made it so far… Well, we assume you didn't, considering you're reading the Aquarius gift guide.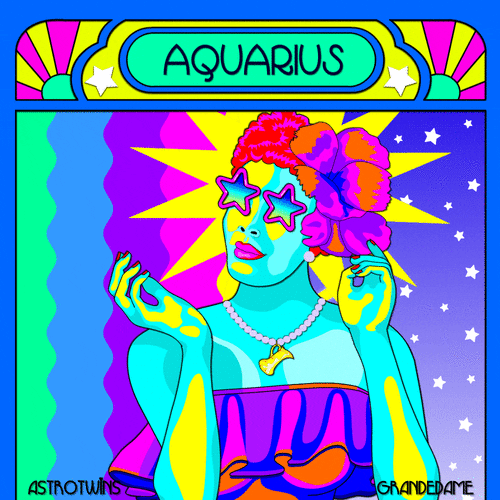 As years go by and your friendship deepens, you pass through the various aisles of the Aquarian library: the cookbook phase where you receive a new batch of baked goods every weekend followed by the entrepreneurial stage where the Shark Tank is the only place they want to be. Another right turn, and you find them aloof, buried under the weight of their own emotions and heartbreaks. This intense air sign is multifaceted and ever-evolving, but since they are severely stubborn, they will not provide any heads up before checking into their self-retreat and healing centre where they often bask in some solitude, TLC and R&R.
The hyper-busy bodies of the sun signs don't like to be told what to do and how to live their life, so gently give them the tools and apparatus to make their lives easy. We've put together the Aquarius gift guide, which they'll thank you for, with a customary "Arrey, iski kya zaroorat thi?".
The Aquarius gift guide to help them sort their lives in style
For the serial organiser
Aquarius loves lists, Excel sheets and extensive planning. And even though every now and then, they do feel the need of an organiser, they are too stubborn to admit it.
They'll not like you to ditch their invitations, last-minute, but will love you for gifting them this Black Mango Wood Notice Board where they can see their day or week at a glance. From grocery lists and gentle occasion reminders to maintaining work logs, make their busy schedules look like a breeze and ensure they don't forget any meeting with this quaint one-stop planning board.
Ellementry; ₹1,590
For the seekers of calm
You think you're obsessed with self-care and quality me time, think again. Are you an Aquarius? In that case, you're right. But if you're not, then sorry, but you haven't met the sign that actually chooses solitude every now and then to grease their brain wires. And they do it often.
In a world where we have apps and Alexa to remind us to relax, the air sign likes to go the old-school way. And they will highly approve of this Marshmallow Buddha lily reed diffuser that provides aromatherapy for the entire house. Envelope their surroundings with essential oils to destress them after a hard day at work.
Homecentre; ₹999
For their eyes only
The Zodiac gods hit the bulls eye when they poured all energies mystic, soulful and full of wonder into the dreamy Aquarian eyes. And they aren't scared of turning their eyes into an art canvas, often experimenting with bold looks, and then going through phases of subdued hues.
Gift them this Sephora shopping bag, a unique makeup kit, that covers everything they'll ever need to approach the eye territory.
The palette is armed with 130 colours. Yes, 130, more than any Faber Castell palettes could put together. The kit also includes 72 eyeshadows, cream eyeliners, primers, concealers, blushers and lip glosses. It's undeniably bulky, but rest assured, they'll obsess over it.
Sephora; ₹3,260
For the selfie queen
Considering after all those makeup experiments, there's not enough parties to actually go to, your Aquarian isn't going to admire herself in the mirror for self-validation. She wants your approval too. There will be 256 selfies from every possible flattering as well as not-so-flattering angles.
To fuel this passion, gift her the convenient little thing called selfie ring light that's easily attachable on her phone, comes with adjustable levels of brightness and lights up her face just the way she wants it.
Snapdeal; ₹599
For the perfect host
Your Aquarius friend is the queen of DIY, meaning she takes much pride in being the self-starter of the pack, and has a shining track record of single-handedly throwing some of your most memorable parties.
They boast of their great attention to detail, and this Personalised Bar Manual with 18 cocktail recipes will only keep their spirits running high. Customise the fonts, add special instructions and motifs to raise the bar of personalisation for your favourite mystic healers.
Dots And Doodles; ₹999
For the conversationalist Aquarius
The air sign has no patience for small talk or banters that quickly turn into screaming matches. They live for passionate, stimulating conversations that tickle their vast intellect.
Inspired by the Danish buzzword, Hygge, which means "acknowledging a feeling or moment, whether alone or with friends, at home or out, ordinary or extraordinary as cosy, charming or special," this conversation-starting game comes with 300 question cards to ensure that the wine and conversations keep flowing.
Uncommon Goods; ₹1,463
For the tea nerd
The Uranians diss cheat codes, quick fixes and short cuts. Tea bags, naturally are a no go. Their tea-time rituals are a whole mood with a carton full of flavoured, organic and herbal loose tea leaves, an in-mug tea infuser and some earthy tea kettles collected over the years.
This adorable dinosaur-shaped tea infuser will fuel their tea time with some T-Rex energy to, and you will live up to their 'steep' expectations. It's durable and compact enough to fit into your backpack, and made of food grade FDA-approved silicone.
Big Small; ₹399
For the sleep-deprived busy body
They'll kill you for gifting you this, but secretly this sleep mask is going to climb up their chart of self-care accessories, rapidly. They are proud of the fact that they have never hit the snooze button in their entire life, but everybody needs 10 extra minutes of zzzzz, and they'll sheepishly wear this as they inch towards their first 'just 10 minutes more' moment.
Nykaa; ₹499