How this Chennai couple planned the first-ever Hindu underwater wedding
A giant dive of faith
Trust exercises come in more forms than you can imagine: the dramatic trust fall, the uncertain Minefield, the scary Willow in the Wind and if you're a true roadie, blindly falling in love and getting married. The last one is arguably the most testing one. And some weddings are more hardcore than others. Chennai-based couple Chinnadurai V and Swetha S followed the Jack and Rose exercise from Titanic – "You jump, I jump, remember?". Last week, the two dove 60 feet below the pristine water of the Bay in Bengal, at Neelankarai Beach in south Chennai to prove their trust and love for each other, becoming the first Hindu couple to exchange varmalas in an underwater wedding.
Now that's what we call taking a plunge.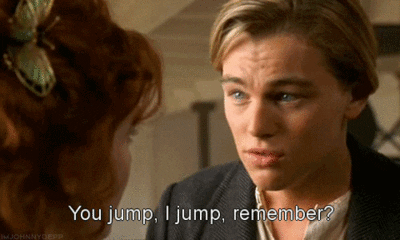 It all began in November 2020. Software engineers Chinnadurai (29) and Swetha (27) met on a matrimonial site, felt a connection and their families bonded, too, over payasam and dosa. Swetha confirms that their marriage wasn't arranged just by birth charts, but their opposing temperaments propelled the attraction. She is an introvert, he, a conversationalist. She isn't a fan of the outdoors, he is an adventure junkie. "I knew there would be loads of trekking and scuba diving on our honeymoon, but…"
Chinnadurai interrupts, "She wasn't prepared for what I was going to ask her. The first time I shared the idea of an underwater ceremony with her, her reaction was 'Are you out of your mind'?". The Chennai resident has been a licensed scuba diver for the last 12 years; he claims he is more familiar with underwater life and oceanscapes than ever-changing road maps.
But the road map to convincing his family and his in-laws was tough. Everybody thought it was a risky affair. "I wanted our underwater wedding ceremony to raise awareness about marine life. I spoke to each member of the family individually, showed them videos of my previous dives to convince them that I knew the safety measures. It took a month or so to get them on board with the plan," he says.
Swetha, armed with basic swimming skills, and now, her husband's overwhelming confidence, joined Chinnadurai in the ocean for a trial run. She calls it an 'exhilarating experience'. "I was both nervous and excited. Initially, I felt like a fish out of water, with the wetsuit and gear but after 10 minutes or so, I was thrilled to see the fish swimming past me. It was incredible," she says.
After that maiden swim and some more scuba lessons, the couple felt ready for their big day.
It was a wedding day like no other. For starters, they didn't fix the date for the wedding. Unlike most Hindu marriage ceremonies, which are ruled by the alignment of celestial bodies, theirs was arranged by nautical movements. "We had to wait for the tidal conditions to be calm and favourable for the dive. When Mother Nature gave us the green signal on February 1, we jumped right in," says Chinnadurai.
There were no guests, no wedding invitations — there is one for the reception to be held on February 13, though. The pandit ji was notified a day before the ceremony. He conducted the pujas at home with only close family members in attendance before the couple took off for their private underwater wedding ritual with six instructors from Temple Adventures accompanying the couple. It was a 45-minute underwater experience, but getting ready took more than an hour.
They set out for the dive in the traditional wedding attire – sari, dhoti, the works. But once they reached the beach, the instructors helped them wear the wet suits under their traditional outfits. Between the couple, there was 200gm of safety pins. They were wired with oxygen cylinders, bulky snorkels and dive masks. The instructors went underwater beforehand to set up coconut leaves and flowers as decorations.
When the couple reached the spot, Chinnadurai proposed to Swetha yet again with a bouquet of roses, tied the thaali (mangalsutra) and they exchanged garlands, while the instructors showered flowers on them. They took a short swim, waving to the marine life that had witnessed the unusual union.
"It's a fantastic feeling and so special. Nobody will have this kind of a story to tell. I didn't inform my friends until the video was out. They couldn't believe I'd do something like this. Some of them called and said, 'Swetha, we didn't know you were this brave'," laughs Swetha.
But it wasn't the lure of a record that lured them underwater for their wedding rituals. Together, they wanted to raise awareness about growing underwater pollution. Chinnadurai, for whom the ocean is a healing agent, is pained to see the amount of garbage on the waterbeds and several feet below the sea level.
"Of late, I am also spotting face masks accumulating down under. So when the preparations for the wedding began, I realised it could be an interesting way to start a conversation about marine health. We hope people aren't just sharing the video for fun, but that the message is also resonating with them," he says.