Confessions of a kleptomaniac: "Maybe if I got caught, I'd quit this habit"
This Chennai-based writer lets us into the brain and heart of a compulsive stealer
A lipstick worth Rs 800. A hand sanitiser. The Lord of the Rings and several other rings and trinkets. Chennai-based writer Kiran S* has stolen it all over the past 16 years. He's a self-diagnosed kleptomaniac. "I am not an evil genius. I don't spend days planning my mission. It's a spur-of-the-moment decision," he says rather nonchalantly.
For Kiran, his pickpocketing thrills started young. From an unattended chocolate on a store shelf to books from the library, he's been collecting objects from big corporations — convinced he's giving mall security systems a wake-up call, and taking on the capitalist world.
Kleptomania is a serious mental health issue, described by the Mayo Clinic as a type of impulse control disorder. Those who are diagnosed often struggle with emotional or behavioural self-control. While Kiran hasn't sought expert intervention yet' believing his actions to be manageable, clinical diagnosis is crucial to determine the deeper-rooted causes and chart a treatment plan (which includes psychotherapy and/or medication). Tweak India strongly encourages those affected to seek professional intervention.
Into the mind of a kleptomaniac
"I was in the second grade and went shopping with my dad. I saw the unattended dabba of chocolates, and looked around. My dad was busy in some other section. The shopkeeper was attending to another customer. Something ticked off in my brain. I seized the moment, took a chocolate out and ate it.
I was so young. Even if I want to psychoanalyse that kid version of me, I can't. I was just trying to see if I could do a stupid thing like that. Like when parents ask you to not do something, and you do it as an act of rebellion. Besides, it never involved Ocean's 11 kind of plotting and conspiring. I've never entered any store thinking, 'Yes, today, I'll steal this or steal that.' It's a very spontaneous spur-of-the-moment thing.
I don't steal from people I know. It's always these big supermarkets or malls that trigger me. A part of it has to do with my lower middle-class upbringing. I didn't have the fanciest toys or things at home. We were stringent about every penny we spent. When malls started cropping up, the economic disparity became clearer. I'd see rich people spending over Rs 25,000 on a bag. I would be very careful to lift smaller items, like a nail polish or a face wash. I didn't punch above my weight.
My family found after my initial attempts. I was out shopping with my cousins, and had stolen some stuff. I showed off to them, and when their parents found out, they told mine.
My parents questioned me, but there was no severe punishment. Then it became a running joke in the family. Every time my cousins and I would go out to shop, they'd warn me to pocket anything. They'd also keep guessing what I might have stolen.
When I started shopping on my own, after purchasing whatever I needed, I'd sometimes slip an item or two into my pockets. It was like a little return gift from the store — a little freebie never hurt anybody after all.
If I ever got caught, I knew I could always play innocent, and say, 'Oh no, I forgot to pay for this', because I would be buying other stuff anyway.
I internally rationalised the act by believing that these big stores are scamming us. They are selling these cheap things at such steep prices. They can afford that loss, and I have anyway bought so many expensive items, I deserved a complementary something. This is what I told myself.
Mostly, it was the idea of stealing from the rich establishments that kept me going. It's all petty, selfish thefts.
Maybe if I had been caught, I would have completely quit this habit. But the incompetent security systems only proved to be an aid. The alarm systems are mostly dysfunctional and go off randomly. The stores are chaotic at all times, nobody is paying any attention. Such things are bound to happen.
I have often lifted stuff from the neighbourhood supermarkets, but it was only when I started stealing from malls that I realised how easy it was there. At the local grocery stores, there's also a risk of the whole community getting involved if you're caught. And then it's all about 'Log kya kahenge?'.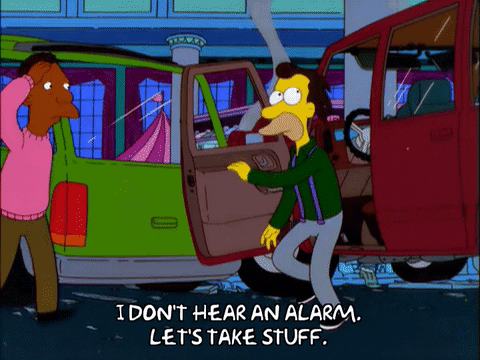 Among all things I've stolen, my favourite ones are some of the books I picked. The list includes the entire Lord of the Rings collection, the Hitchhikers Guide To The Galaxy omnibus and The Stranger by Albert Camus.
I have spoken about this to my friends. My cousins know about it. I don't save it categorically for some third-date conversation. If there's a way to slip it in, I do it. Reactions vary. Some will joke, 'Sounds like something you'd do' or 'I can definitely see you do that'. A few are a bit taken aback and ask why.
Sometimes, I slyly drop hints about it on my Instagram.
I know it is a problem. It started as a stupid, silly thing when I was young. I have zero attachment to whatever I have stolen over the years (books, skincare products, toothbrush, accessories, medicines, treats), as compared to the things I buy using my hard-earned money. I wouldn't mind losing them or giving these stolen goods to my cousins.
Today, I have a job, and earn enough to afford all the knick-knacks I have been pocketing. From time to time, I am still tempted to steal, but I know that I can get into unnecessary trouble because of this habit. I am more aware of the ramifications, so I have convinced myself to stop doing it.
But since we've been stuck at home for over a year now, I haven't really had the chance to test if I have self-control. I can't wait to head out into a store during busy hours, and put my habits to test."
(Kiran S* is a 24-year-old Chennai-based writer) 
*Name changed to protect privacy
– As told to Arundhati Chatterjee