Representative image: A still from Masaan
Celebrating Dalit culture, because we should all do better
This Ambedkar Jayanti, open your hearts, minds, and stomachs
For those of you who grew up on a near-constant diet of Masterchef, you'll know making a good soufflé is even harder than escaping Gordon Ramsay's wrath unscathed. A dish that looks so deceptively simple because of its airy goodness when baked. But if you screw up the precise measurements and timings, the soufflé will simply refuse to rise, even if you could somehow ring up God to complain. I often think of myself as a deflated soufflé when it comes to my identity as a Nepali woman born and brought up in India.
When we were kids, my father told us we should never tell people about our ethnicity. I couldn't understand why. I even begrudged him for it. You see, I was rebellious — and I felt that missing ingredient. "Why does he want to hide we're Nepali? Is he ashamed of it?", my 8th-grader brain would think. Alpana, a 29-year-old educator and mother of one, was also in 8th grade when she found out she belonged to the Dalit community.
"Maybe my parents went through something (traumatic) for them to have decided to hide our Dalit identity from us. I understand where they were coming from but I wouldn't wait until my daughter was in the 8th grade to tell her," she says.
Our parents did what they did because they wanted to shield us from the harsh realities of the world. But given the choice now, we would want our kids to know their identity — their whole identity in the right measure, lest they feel like a half-baked souffle collapsing at its core, unable to stand up to secrecy and stigma.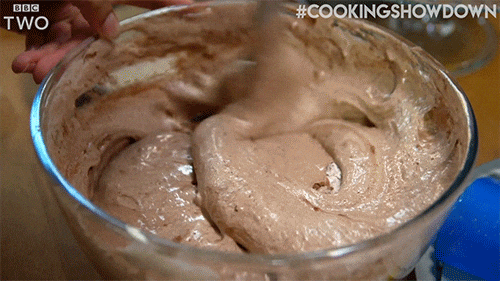 Maybe because I have lived at a crossroads between my mixed heritage — never being Nepali enough for my extended family in Nepal, and never enough Indian for the Indians — I always found comfort in exploring other cultures. In hopes of finding kinship with people like me, who may not fit into the mainstream but are still an indelible part of our country.
So I was part curious and part hesitant — coming face-to-face with your privilege can be daunting, even when you also belong to a minority — when my editor asked me to explore Dalit culture. How had I, a person who thought myself a devourer of culture, spent so many years life oblivious to the rich heritage of the Dalit community?
It's not so much that I didn't try. I had much to ask about, but nobody to ask because the field is riddled with mines and one wrong step can blow up old wounds, steeped in millennia of lopsided power dynamics. Better to just post the right hashtag and voila, you're absolved. But I am here to tell you (and myself) that it's okay to be curious, it's okay to ask questions and want to have them answered, we only need to go about it the right way.
For generations, the Dalit community has had others speaking for them, but K. Raju, a retired IAS officer who also has his book The Dalit Truth coming out today, says, "I used to think I have the knowledge and experience to tell them what to do. Having worked closely with the poorer sections of the Dalit community in South India over the years, I had a shift in mindset. They should be empowered to decide for themselves."
On the occasion of Ambedkar Jayanti, we pass the mic to members of the Dalit community. To talk about the many, many things that are a celebration of their identity and culture. "A world where my people can celebrate with abandon, without having to remember the subjugation and segregation that engulfs their everyday life," as Rahee Punyashloka, a Dalit artist, writer, experimental filmmaker and creator of Artedkar puts it.
If you find yourself grappling with too many questions about Dalit culture yet nobody to ask, here are some ways you can mindfully learn.
My hostel, Dr. B. R. Ambedkar welfare hostel, PU, in Patna turned blue today on the occasion of Mahatma Jyotiba Phule n for upcoming Ambedkar jayanti.#AmbedkarJayanti #JaiBhim pic.twitter.com/E5DtCNFkkY

— Sudhir Swarup (@Swarup_Daas) April 11, 2022
7 ways you can celebrate Dalit culture and learn more about the community
Eat Dalma 
In a country as diverse as ours, different communities within a religion or caste can have their own culture and language. Similar is the case in Odisha. Dalma is a commonly seen dish in an average Odia household, so common that one may end up having different variations of Dalma every other day as part of lunch or dinner, according to Punyashloka.
"The version that was common in my household was a non-veg iteration of this dish, and included shrimps, fish heads, etc," he says. It was only when he grew up that he realised that this iteration of Dalma was unique to his household and community, as it is largely seen as a vegetarian dish in other, namely savarna, households.
Although he says his family followed an "add whatever you have at home" approach, here's a recipe he recommends if you want to try your hand at making Dalma.
Ingredients 
1 cup toor dal, rinsed
1 brinjal
1 potato
Small chunk of pumpkin
2 medium tomato
100 gm fresh prawn washed
1-2 fish heads
A pinch of haldi powder
Salt as per taste
1 onion
2 green chillies
4 cloves of garlic
A pinch of asafoetida (hing)
2 tsp cumin seeds
1 tsp mustard seeds
2 dry red chilli
Method
Cut the veggies into cubes.
Put them in a pressure cooker along with the dal, haldi, and salt.
Add just enough water to immerse the dal and veggies.
Pressure cook on medium flame for 3 whistles.
While the pressure is releasing, heat a separate pan with some oil.
Splutter mustard, jeera and a pinch of hing.
Stir in dry red chilli, finely chopped onion, and green chilli.
Once onion has softened, add chopped garlic and stir.
Place the fish heads in this mixture. After they've cooked for a few minutes, add the prawns.
Sprinkle a little haldi and salt.
Cover for 7-8 minutes and stir in between.
When prawns turn opaque, add the cooked dal and veggie mixture.
Simmer and boil for 5 minutes.
Turn off flame. Sprinkle roasted jeera powder.
Serve hot with roti or rice.
Watch Masaan
Alpana was a college student when she first saw a version of herself represented on screen in the Vicky Kaushal- starrer Masaan. Watching the movie at a time when she had already spent the last couple of years grappling with her self-expression, she says, "What I liked the most was Deepak's (Vicky Kaushal's character in the movie) desire to break the conventions. This urge to go out and achieve what others are achieving and to be at par with other successful people, because that is what I dreamt of too."
She raised many eyebrows within her family and community, when she chose to distribute jaggery when her daughter was born. "This practice is followed when a boy is born in the family as jaggery is considered the purest form of sweet, but I did it when my daughter was born."
Explaining that Kaushal's character gave her the courage "to move out of her boundaries", she says, "That is what I saw in his character too. He's expected to carry on the family tradition, expected to toe the line, but he didn't and neither did I."
"Pain in a caste society visits people differently as per the position of their caste. Yet, we all feel pain. Feeling is what we share in common," wrote Yogesh Maitreya, founder of Panther's Paw Publication, an anti-caste publishing house, in his review of Masaan. And that is exactly why you need to watch it.
Understand the parallels between the Black and Dalit community
Parallels have long been drawn by scholars between the Dalit struggle and the anti-race movement led by Black people in America. Suraj Yengde, the author of the bestselling book Caste Matters, told Harvard International Review in an interview, "You can see the obvious parallels between these groups: the oppression, the police brutality, the incarceration… The exclusion of Dalits from important positions of power happens in the same way that Black people are excluded from power."
Srishty Ranjan, a 25-year-old anti-caste influencer and MBA graduate, was 6 or 7 years old when her father first made her memorise Martin Luther King's 'I have a dream' speech. "I think he wanted me to understand that whatever discrimination I may face, I can hope for a better future as King did."
It was only when Ranjan reached puberty that she finally started to see the impact learning the speech had on her. "I was in awe of how open he (King) was about his identity. It gave me the confidence to be open about who I was. But I also understand why people are not. I know what I'm losing out on by being vocal and speaking up."
She recommends reading Caste: The Origins of Our Discontents by Isabel Wilkerson to have a deeper understanding of how the caste system of India and racism intersect.
Gorge on gulgule and suali
Aparna Grover, a student of English Hons. at Delhi University, grew up feasting on the gulgule and suali her mother and grandmother would make. "We would light candles, diyas and decorate the house on Ambedkar Jayanti every year and pakwans like gulgule and suali would be made in celebration."
Gulgule are soft sweet discs made by deep-frying whole wheat flour with jaggery. The reason why jaggery is so pervasive in sweet dishes made in the Dalit community is that it's unprocessed, hence pure and high in nutrition too, according to Alpana.
Here's her family recipe for making these sweet, deep-fried treats.
Ingredients for gulgule
1 cup of jaggery

1 cup whole wheat flour

Fennel seed powder as per taste

Cardamom powder as per taste
Method
Boil water.

Add one cup of jaggery and mix well till it dissolves completely.

Switch off the flame and immediately add this jaggery syrup to one cup of whole wheat flour.

Mix well to avoid lumps.

Add fennel seed powder and cardamom powder as per taste and make a batter with a consistency similar to that of a cake.

Heat mustard oil in a pan and start pouring in small-sized sections to have puffed gulgule.
Ingredients for suali
1 cup of jaggery

1 cup whole wheat flour

Ghee

Fennel seed powder as per taste

Cardamom powder as per taste
Method
Boil water.

Add one cup of jaggery and mix well till it dissolves completely.

Switch off the flame and add this jaggery syrup to one cup of whole wheat flour.

Add a liberal amount of ghee to this batter so that sualis come out soft and nice.

Add fennel seed powder and cardamom powder as per taste.

Make a dough.

Use a rolling pin and board, or simply your hands to make small roti-sized discs.

Make holes using a fork so that it doesn't swell up like a poori.

Heat mustard oil in a pan and deep fry these discs until well cooked. Sualis are ready.
Do your due diligence about icons of the Dalit community
Punyashloka's most striking memory from his childhood has to do with the figure of Birsa Munda. For those who don't know, Birsa Munda was a tribal leader who fought for self-determination and land rights against local zamindars, and was a major part of the first freedom struggle against the British in 1875.
"We were taught about him in school around the time I started to become obsessed with comic books and superheroes. To me, Birsa was the first real-life superhero that I encountered, and yet within the common Odia lexicon, "Munda" is a slur signifying someone who is not intelligent and only capable of laborious tasks requiring brute strength," he says.
The lack of equitable representation of Dalit icons is more commonplace than momo thekas in Delhi, so let today be the day you stop falling into this cultural bias. Question what you've learned and explore these icons who have shaped not just the Dalit community, but our country's cultural tapestry.
Read Om Prakash Valmiki's Joothan 
When most of us think of caste, we tend to think of it as an intangible system that existed when the Vedas were written and not something that plays out in our own homes. "Whether it's the practice of having separate utensils for domestic workers or only making social relationships on the basis on caste and class — all of this is a result of our casteist mindset," says Ranjan. She recommends you read Om Prakash Valmiki's Joothan to understand caste and your own biases.
Food scraps left on a plate that is going to the garbage or is to be fed to animals are referred to as joothan. For centuries, the Dalit community was expected to accept and consume joothan. The word encompasses the agony, degradation, and destitution of the people who have been forced to dwell at the bottom of India's social pyramid.
When I first read Joothan in college, it felt like someone had placed a mirror in front of me that could only reflect the privilege I had grown up with. The haunting brilliance of this book lies in the way it leaves you feeling like someone has drilled a nail or two into your heart to jolt you out of your reverie, but you can't do anything because you know you are the better for it.
Tuck into rakti 
Rakti, also known as blood fry, is a side dish similar to thoran that is served with rice and curry or ragi mudde and curry. It's also excellent with chapati. It's a meal conceived by the Dalit community to compensate for the lack of meat, which was often an unattainable luxury. "Blood fry has slowly faded out of our kitchens, in an attempt to hide our poverty, and for other reasons similar to why people hesitate to cook beef or dry fish," writes Vinay Kumar, a professor at Azim Premji University, who is also the provider of this recipe.
Ingredients
250 gm goat blood
1 large (or 2 medium) onions
1/2 bunch of coriander leaves
1/2 bunch of mint leaves
5-10 garlic cloves
50 gm ginger
Oil, to sauté
1 medium tomato
2-3 green chillies
Red chilli powder, to taste
Coriander powder, to taste
Turmeric, to taste
Garam masala
Salt, to taste
Method
Wash the blood, then cook it for a couple of minutes in boiling water. Cooking blood is similar to cooking paneer, tofu or kheema. You could crush it with your hand to give it a kheema or egg bhurji-like texture, or cut it into cubes as you would with paneer or tofu after taking it out of the water.
Heat oil in a heavy-bottomed wok, as you would for cooking any meat.
Add in the onion and fry until they begin to brown. Now add chillies, and tomatoes. My great-grand-aunt used to add dill at this point, you can too. Otherwise, mint and coriander leaves are nice additions.
Then add salt, turmeric, chilli powder, and garam masala. Mix well to combine.
Finally, add in the blood.
Mix it well, then cover the wok with a lid and allow to cook for 5 minutes.
Uncover and remove from heat. Serve hot.
Ambedkar Jayanti or not, we only hope you take the learnings you've made through this exploration to heart and play a part, however small, in the making of a more equitable India. As Alpana put it, "Why the delay?"