A still from Kabhi Alvida Naa Kehna
NRI men cheating their wives and running abroad should be very afraid of this Indian bureaucrat
He is coming for you
Remember Homi Adajania's Cocktail? In the movie, Diana Penty's husband (played by a very angry Randeep Hooda) lies to her during marriage, demands an obscene amount of dowry and leads a second life in London.
Of course, Penty busts him in the film, but not many Indian women follow Penty's script IRL.
And NRI men extorting money during weddings, and living the runaway husband life isn't some breaking news in the Indian context. If anything, these cases are more widespread than trolls on Twitter.
So much so that the government policy think tank NITI Aayog nicknamed NRI men as "non-reliable Indian grooms".
But one good samaritan has made it his mission to deal with these men in his own legal way. Dear cheating husbands, you should be scared, very scared of Sibash Kabiraj, regional passport chief in Chandigarh. He can and will cancel your passports if you run away to faraway lands deserting your wives and children. 
Kabiraj remembers how it all started. "Several abandoned wives started visiting my office and asked for help," he says. A few women came ready with solid proof too — Facebook photographs of their husbands with their other wives, children and anniversary celebrations in the West.
And these husbands have reached almost every corner of the world — from Poland to Mexico and everywhere in between.
Fortunately for women, the law allows Kabiraj to cancel passports of NRI men who deceive their better halves. The only catch: The Passport Authority needs an approval from the government to revoke a passport.
The cancellation is permitted if the holder lies or withholds information, or if there is a warrant or court summons, among other reasons. There's a truckload of paperwork involved, and it can take months to process.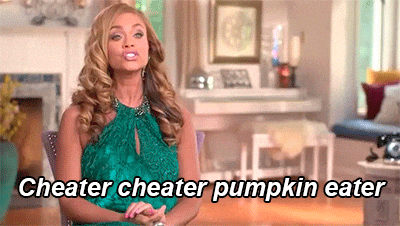 To make things easier for the jilted women, Kabiraj coached them about the various intricacies of the passport law. He has also set up computer stations in one of the rooms in his office, and told them if they do the paperwork, he can double-check and seal it with a sign.
This is the kind of red tapeism we can definitely get behind. 
WATCH NOW: Neena Gupta on life, death and love letters