This February, love is in the air and on your TV screens
It's a watchlist to remember
In February's list of most-anticipated items is the COVID vaccine. Since that may still be slightly out of reach, we turn to the second most viable option: love in its myriad forms.
The month sends out a default memo: bring out the colour red, decorate store fronts with massive hearts and take more couple selfies than your phone can hold. Shopping carts are overloaded with ferns and petals, mandatory Valentine's gifts are picked for the significant other who will invariably forget the tradition of gift exchange, and self-care packages are indulged in, thanks to clever marketers. John Mayer and Arijit Singh chartbusters loop more frenetically than your anxious thoughts.
Whether just a marketing gimmick, or yet another excuse to celebrate something, love takes over — even on our screens. And the February watchlist has got the flavour-of-the-month upgrade too.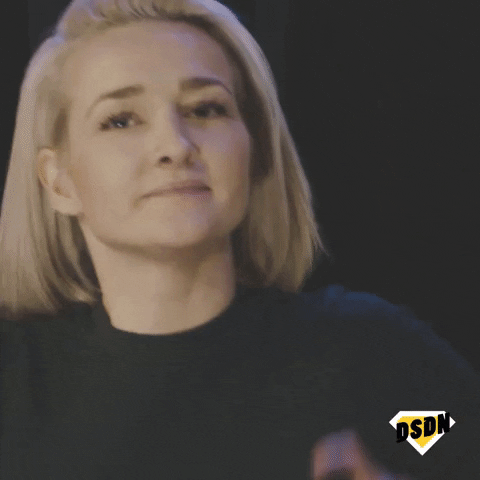 Crabby cupids, grinch girlfriends, reluctant romeos, whether love is in your heart or not, there's no escaping it on screen, as a cheesy YA series unravels its closing chapter, a novel we love gets a Bollywood adaptation, Owen Wilson and Salma Hayek go on a blissful romance and some of our beloved shows return. Save this February watchlist so that not even Mercury in retrograde, your nosy neighbour or your boss's great expectations can kill your buzz.
This February watchlist reminds you to love yourself and others
To All The Boys: Always And Forever
"I feel it in my fingers, I feel it in my toes, the love that's all around me, and so the feeling grows." That's the soundtrack to Netflix's dashboard right now. And with Valentine's Day ruling shopping, music and movie charts, it's about time we got the much-awaited final chapter of To All The Boys I've Loved Before. 
After fake dating and then actually dating (and breaking up) through the last two films, in the final part, Lara Jean Covey (Lana Condor) and Peter Kavinsky (Noah Centineo) are staring at yet another challenge: planning their life after high school. But it's not without some fun — the Covey sisters visit their grandmother in Korea, followed by a trip to the Big Apple.
And as the two step into the real world, the makers claim that this will be the most mature instalment of the series where we'll see Lara Jean become a more independent decision-maker.
We can't wait to find out if it comes at the cost of the relationship though.
Releases on Netflix on February 12
The Big Day
If at least one of your friends didn't get engaged or married during lockdown, we are sure at least your frenemy did and splashed photos from her Big Day across her social media feed.
After giving us a sneak peek into the desi marriage market via Seema from Mumbai in Indian Matchmaking, the new Netflix show, The Big Day, feels like a sequel.
Six engaged couples are on their way to kickstart the happily-ever-after, and they give us an all-access pass to India's multi-billion dollar wedding industry.
Releases on Netflix on February 14
I Care A Lot
We are bonafide Rosamund Pike fans. If you aren't in the same boat, please rewatch Gone Girl. 
In British filmmaker J Blakeson's delicious suspense drama, I Care A Lot, Pike plays Marla Grayson, a shrewd scammer in the disguise of a legal guardian. She hatches her plans with her girlfriend, Fran (Eiza Gonzalez), and a corrupt network of heartless doctors.
Business flourishes until they zero in on their new target, Jennifer (Dianne Wiest), an elderly cash cow, who has no family or friends left. The soft target proves to be a tough nut to crack when Fran and Marla realise she has secret connections in the underworld. The black comedy-thriller may not be for the faint-hearted, and may even go to the lengths of glorifying an anti-hero.
We recommend you watch it for Pike's menacing, icy portrayal of a sophisticated con artist.
Releases on Netflix on February 19
Bliss
There's nothing blissful about this one. Sure there's Owen Wilson and Salma Hayek, but this one makes it to our February watchlist because of its brain-twisting cred – that one movie or show you watch every month to fill the void Dark has left.
In Mike Cahill's Bliss, there are telekinetic powers at play. Greg (Wilson) dreams of a beautiful woman often. And then one day, meets her IRL. Isabel (Hayek) confesses that she can telekinetically control the world around her and as they embark on a whirlwind romance, Greg oscillates between dream state and waking time. So does anyone find their bliss at the end of this? Watch to find out.
Releases on Prime Video on February 5
This Is Us
We aren't crying, you are. After dropping barely four episodes that dealt with the pandemic, season 5 of Dan Fogleman's This Is Us went on its winter break in November 2020.
In the second half of the fifth season, we shadow Kevin (Justin Hartley) on his new relationship troubles, journey with Kate (Chrissy Metz) and Toby (Chris Sullivan) into the adoption process and embark on Randall's (Sterling K Brown) tryst with the past, yet again.
It's time to refill the tissue box, yay.
New episodes streaming from February 10 on Disney+ Hotstar
The Girl On The Train
This one comes with a baggage of expectations set really high by the Paula Hawkins's 2015 novel by the same name and eventually an Emily Blunt-starring adaptation. Both, top-notch.
In the Bollywood remake, we join London-based Meera (Parineeti Chopra), who is obsessed with the picture-perfect lives of a couple she commutes with daily on a train. But when she encounters something out of the ordinary, it shakes her world, and we are dragged into a labyrinth of secrets and twists.
Director Ribhu Dasgupta's thriller also stars Aditi Rao Hydari, Kirti Kulhari, and Avinash Tiwary.
Releases on Netflix on February 26
The Family Man
The Manoj Bajpayee-starrer spy thriller was one of the best shows of 2019. Naturally, when the trailer of the next season dropped last month, we immediately set our reminders. In the first season, Srikant Tiwari (Bajpayee), a middle-class man, who secretly works at the National Intelligence Agency, works towards preventing terrorist attacks in the country.
His team manages to kill terrorist Moosa (Neeraj Madhav), in the last season, but Moosa was spotted in the new teaser making a comeback. Tiwari is also seen struggling to balance his work and personal life and tackling a new nemesis called Raji (Samantha Akkineni).
Releases on Prime Video on February 12
Eeb Allay Ooo!
In Prateek Vats's directorial debut, we are transported to Lutyen's Delhi, where Anjani (Shardul Bhardwaj), a migrant from Bihar has landed the only job he could with his bare minimum literacy – a human monkey repellent. He is posted outside Rashtrapati Bhavan to shoo away the simians.
The last pick on our February watchlist is a timely social satire that highlights the Capital's ludicrous scope of employment opportunities. You get a social lesson in "the rich have become richer, and the poor have become poorer".
After making waves on the international cinema circuit, we are grateful that Eeb Allay Ooo! is finally streaming here.
Releases on Netflix later this month