Photo: Gabriella Perreira
I found my best friend in a graveyard
10 books that celebrate unlikely friendships, and will make you reexamine yours
We met in 2012. I was off to work, he rang our neighbour's bell, almost pushed me down the stairs, and screamed, "Sorry Didi" and sprinted away. Ugh, these bratty kids, I thought. He lived across my flat, was mostly spotted in a school uniform bullying other kids, and I didn't know his name. We didn't speak for seven years. Until lockdown made us terrace buddies.
Last year, when I ran into him on terrace, I learnt that he was no longer in school, and was working at the Bombay Stock Exchange. For a moment, I felt like those aunties at Indian weddings who say, "Arrey, kitna bada ho gaya?". We fell into a routine of evening walks, tea breaks and even weekend parties on the terrace.
It's safe to say that he is the only friend I have made in my adult life outside of work and college. An unlikely friendship I never saw coming.
"Friends are the family we choose." Hallmark's top-billed caption for Friendship Day cards is mostly true. We choose our BFFs after carefully vetting our common experiences and dislike for the same person or things. But every once in a while, we find ourself falling head over heels into an unlikely friendship — a platonic case of opposites attract.
Like Chuck Noland and Wilson the Volleyball in Cast Away, Marlin and Dory in Finding Nemo, and my personal favourite — Jojo, the little Nazi wannabe, and Elsa, the Jewish refugee hiding in his attic, in Jojo Rabbit.
From my three decades of life on Earth, it's safe to say that we cannot orchestrate these unlikely friendships. Like life, these just happen, when you're busy making other plans.
In the absence of normal social interactions, lockdown has created a breeding ground for unlikely friendships, where our annoying neighbours are becoming chai pe charcha buddies, we are jogging with that grumpy uncle from the saamne wali khidki, and are finding active listeners even in our watchmen uncles.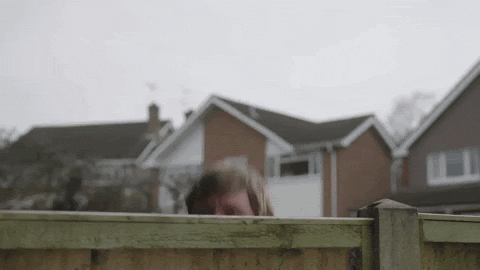 In case you still haven't run into your surprise friend yet, we're here to introduce you to the best of unlikely friendships from the fictional world to keep you company until you run into yours in the elevator or find yourself sitting next to them in an Uber Pool.
Our reading list of unlikely friendships features enduring bonds that have survived distance, battled mental health illness, coped with grief and discovered the world together. These stories will remind you that like love, sometimes you will find friendships, too, in hopeless places like cemeteries, a corner store, the neighbourhood park and amidst riots.
10 unlikely friendships you will want for your own life
About a Boy by Nick Hornby
Opposites find each other in this highly improbable tale of unlikely friendships.
Marcus, an awkward 12-year-old boy, is worried about his single mother, who is battling depression. Bullied in his new school, he's looking for a friend to talk to. Will is a 36-year-old wealthy man-child who spends his days thinking about the girl he'll get to spend the night with.
They cross paths unexpectedly, time and again. Will surprisingly finds himself warming up to the oddly insightful Marcus. They bond over Nirvana, Will helps Marcus make new friends, and Marcus's pearls of wisdom makes Will act his age, for once in his life.
In Hornby's witty yet compassionate novel, the two learn about love and life together, and show us the power of friendship to change us for the better.
Shillong Times by Nilanjan Choudhury
In a diverse country like ours, the personal is often political, and vice versa.
Nilanjan Choudhury's "story of friendship and fear" set in Meghalaya in the '80s is rooted in this politically personal ethos.
Debojit Dutta AKA Debu, a 14-year-old Bengali boy is bullied by local Khasi boys, who want him to "go back home to Bangladesh." The young boy copes with everyday xenophobia by retreating into his shell. But a chance encounter with Clint Eastwood Lyngdoh, an alcoholic Khasi youth with a troubled past changes Debu's life forever.
Clint and Debu become fast friends despite their differences. Debu discovers a whole new world that his overprotective parents have sheltered him from. Clint takes him to Chinese restaurants in the underbelly of the town, introduces him to Pink Floyd and Audrey Pariat, the charming girl Debu can't resist falling for.
But the sleepy town turns into a battlefield when the infamous 1987 Shillong riots take place. The insider-outsider debate seeps into everyday relationships, and the three wake up to the true essence of friendship that transcends cultural and social identities.
Choudhury's book will find a special place in the hearts of those who have lived through the horrors of the '80s, and for the uninitiated, Shillong Times, will make you plan a trip to the Scotland of the East.
How Not To Die Alone by Richard Roper
This 2019 novel is a life-affirming and hilarious tale about all things death.
Andrew, the loner protagonist, works in Death Administration at a local council in London. He spends his days sorting through the belongings of the deceased to find a relative or friend to invite to the funerals. Often, he is the only one attending them.
But it's not the nature of his work that wears him down, it's the emotional baggage of the secret he is carrying.
Enter Peggy, an enthusiastic new hire, who takes Andrew on a journey of life, friendship and second chances. Through the course of their 'death projects', Peggy remarks how so many lonely deaths could be different, if only people had pushed past their egos and small arguments. She makes Andrew reassess his life and draws him out of his isolated state.
Theirs is a unique friendship built on burial grounds. Yes, the subject is dark, but Roper's funny one-liners will keep you laughing out loud.
A Fine Balance by Rohinton Mistry
Yet another political drama that celebrates the human spirit, and more so, the spirit of unlikely friendships in dire times.
India, 1975. The government has just declared a State of Emergency, and the nation is shook. Amidst social and political oppression, four individuals find each other and stick together as the world around them blows up in flames.
Widow Dina Dalal struggles to maintain her financial independence by running a sewing business in her house. She hires Ishvar and Omprakash Darji, an uncle and nephew from a scheduled caste as her assistants. When the two men are forced to rally for the prime minister, their chawl is broken, and they find themselves on the streets.
Dina welcomes them to her apartment, and along with her boarder, Maneck Kohlah, the quartet forge an unshakeable bond, cooking, cleaning and eating together, trying to build their own safe space when nothing around them feels safe anymore.
PS: The novel is grim and will make you sad, angry, frustrated, but trust the four friends to give you some fine company till the very end.
Ellie and the Harp Maker by Hazel Prior
Contrary to popular belief advocated by Bollywood that "Ek ladka aur ladki dost nahi ho sakte", Hazel Prior's charming novel hits the right chords and presents a layered tale of friendship that shatters this notion.
In her novel, a harp ensures there are two less lonely people in the world in the most magical way.
Ellie is in an unhappy marriage. Dan is a reclusive harp maker who likes his privacy and his routine, until Ellie walks into his shop and causes havoc.
When Dan gifts her a harp, she starts taking secret music lessons in his shop every day; it becomes her great escape. Prior tackles the serious issue of domestic abuse sensitively, and weaves an escape for Ellie, and readers.
Sure, you may think that Dan and Ellie share amazing chemistry, and are meant to be together, but relationships don't always develop into sizzling romance. Sometimes, they are the comforting, life-long friendship we need to sail through the turbulent tides of life.
Their friendship also reminds you that a new friend can provide a fresh perspective, and your old friends may not always approve of them. But follow your heart in pursuing friendships, as much as you'd in chasing love.
Harry's Trees by Jon Cohen
It's a story of grief and friendship, and be warned, the first chapter will make you weep.
Forester Harry Crane hates his job, and waits for his workday to get over so he can return home to his loving wife, Beth. In a freak accident, when Beth gets killed, Harry becomes a recluse, and fulfils his wife's wish: find a love for trees and forests.
In a parallel story, Amanda loses her husband unexpectedly. Her daughter Oriana is dealing with grief by hiding in a neighbouring forest, playing amongst the trees.
When Oriana meets Harry, they become each other's safe place and form an immediate bond. What starts out as a story of loss and grief turns into an uplifting tale of friendship, magic and pure love, one that will make you smile through tears.
The story reminds you that often navigating a personal tragedy is easier when you find somebody who has traversed the same, rocky road.
Memoirs of an Imaginary Friend by Matthew Dicks
This delightful novel is for adults and well as young ones. Kids have strange ways of coping with life's uncertainties, and having an imaginary friend is a favourite coping technique for many.
Budo, the narrator of the novel is an imaginary friend to his nine-year-old human friend, Max Delaney, who is on the Asperger's spectrum. Budo knows that as soon as Max stops believing in him, Budo will have to disappear.
But until that day arrives, Budo decides to do anything to protect his human friend, Max. He gives him pep talks when bullies trouble Max at school. Budo is also suspicious of Max's teacher, Mrs Patterson, for some unexplained reason.
Budo's suspicions turns real when she kidnaps Max, after the death of her son, Scotty.
As Budo plots an escape strategy for Max, he realises he will have to make amends, put his ego aside and ask for help, and face his biggest fears. But this is an unusual friendship adults can only look back at, and aspire to have once again. For old times' sake, add this to your list, stat.
The Elegance of the Hedgehog by Muriel Barbery
Originally written in French, Barbery's slice-of-life novel is an ode to the Parisian obsession with the class system. This central theme translates well across the world considering class disparity continues to be an invisible blotch in many societies.
Renée is a 54 year-old concierge in the French capital, home to the country's elite. She is belittled by the residents on a daily basis, but she ignores it all to disguise her true self (a lover of art and literature).
An unlikely friendship blooms between Renée and Paloma, a 12-year-old girl living in the same neighbourhood, who is also hiding her intellect from the ones around her because she believes nobody will appreciate her.
Convinced of the futility of life, the teenager resolves to kill herself on her 13th birthday.
When Paloma and Reneé's worlds collide, they find solace in each other. But can Reneé sabotage Paloma's birthday plan? The ending may be the most perfect one you've read or the most unsatisfying cop-out.
There's a lot of polarising views on that one, but as far as unlikely friendships go, The Elegance of the Hedgehog, cuts through social disparities and your heart. The duo wants us to believe that you may like different things, hail from different backgrounds, but as long as the hearts are on the same page, nothing else matters.
News Of The World by Paulette Jites
Unlikely companions hit the rocky terrains on a perilous journey to form an unbreakable bond in this historical novel, that was adapted into an Oscar-winning film last year.
It's 1870. The American civil war has just ended. Ten-year-old Johanna Leonberger is being raised by a Kiowa family. She speaks no English, and white people consider her "uncivilised". She has no memories of her first six years, when she lived with her parents. Her memory extends only as far as her time with the Kiowa tribe.
When they sell her back to an agent for "fifteen blankets and a set of silver dinnerware", we meet Captain Jefferson Kyle Kidd. The 70-year-old is a war veteran and a professional reader (that used to be a legit job; he travelled through Texas giving public readings from newspapers to villagers). He reluctantly decides to take Johanna to San Antonio (400 miles away from her current residence) where her relatives live.
Over the course of their outrageous journey, the two bond over a singular motive of survival. Kidd and Johanna forge a deep friendship, and when they arrive at the Leonbergers, Captain needs to make a tough, teary-eyed call: leave the girl there or hold onto her himself.
Their unlikely friendship in the face of difficulties reminds us that blood ties may not necessarily mean family after all.
Eleanor Oliphant Is Completely Fine by Gail Honeyman
"How are you?" "I'm fine". Saying "fine" is second nature to us, even when most of us really aren't. But Honeyman's eponymous protagonist with her strict routine feels fine (on most occasions).
She loves her job, and indulges in frozen pizza and a bottle of vodka every weekend. A recluse by choice, her social interaction is limited to a mid-week phone call with mom.
For the first 50 pages, Oliphant seems like an eccentric workaholic, obsessed with the frontman of a band. She pursues him relentlessly, while venting to and getting irked by her colleague, Raymond. Yet another example of an endearing boy-girl friendship.
At work, they start having lunch together, post work, her pursuit of romance continues, until memories from her gruesome past catch up. She feels humiliated, and her clockwork life comes to an abrupt halt.
This is when Raymond, the goofball from the IT department, does exactly what a friend needs to do. Gives Eleanor the time and space she needs, gently pushes her to seek professional help, but most of all, the support she will never ask for, because, she believes she is still "fine".