Ankita from Indian Matchmaking: "Sima Aunty was honest and transparent, unlike Gita"
When Indian Matchmaking was a lesson in equality and fair compromises
For the past few weeks, Mishti Maasi is feeling the FOMO. She is upset that some Sima aunty from Mumbai has taken over her hobby of trying to find matches for eligible boys and girls in town. Netflix's Indian Matchmaking, which was trending higher than Taimur's lockdown looks, stormed into our lives with a barrage of rishtas and flooded our feeds with memes and heated debates.
But most importantly, the show introduced us to people who spoke directly to us.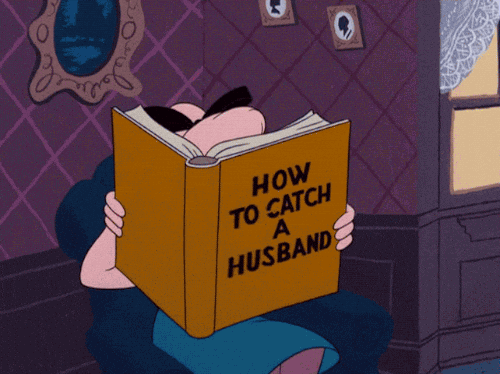 In Vyasar, we found a buddy to chill with, Aparna reminded us that being likeable cannot be your life's only agenda, Nadia seemed like our 4am friend, Akshay's mom was, well, the big mom energy nobody needs in life, and Delhi's Ankita Bansal was the unassuming boss lady the show dropped on us five episodes too late.
Fashion entrepreneur Bansal (who runs her fashion brand, THERE!, with her sister Gayatri) didn't come with a catalogue of criteria. She wasn't interested in a look book of tall, dark and handsome men. She was looking for the foundation block of any relationship or partnership: equality.
"Equality, as a concept, doesn't really exist. You have to stand up and ask for it. Nobody else can do it for you," she told us during our brief conversation last week.
Yet her search for an equal life partner landed her in a matchmaker's house (the polished and seemingly progressive Gita Aunty) who only threw the ideas of 'compromise' and 'adjustment' in tandem.
It's been almost a year since the filming of the show, and she walked off without a suitable boy. Ever since, Bansal has devoted herself to her work, struggled with body image issues which were only fuelled by Sima aunty's remark, "She isn't very photogenic", made new friends once the show released, and has not found a moment to rest. Why? Her business took off overnight.
Her mantra is simple: "Haters gonna hate, but as long as your have your family's support, everything will be fine."
Ankita Bansal on lessons learnt and life after Indian Matchmaking
You are the only one on the show to have met two matchmakers – Sima aunty and Gita aunty. How different were they from each other?
They are both the same, ditto. They have environment-generated thought processes that I don't agree with. But at least Sima aunty owned up. In that sense, she's honest and transparent, unlike Gita.
I didn't pay much attention to Gita, because by the time she started talking about compromise, I had left the building, mentally.
I wasn't comfortable with Sima either, but later when I reflected, I realised these individuals have become like this because society demands such behaviour of matchmakers.
What's the biggest loophole in the Indian matchmaking process according to you?
I can only speak for myself here. It was my decision to go through the process once, but I realised that I am not in alignment with how it's conducted. A piece of paper can't define your destiny. If that was the case, my piece of paper (mark sheet) from school and college would have defined my future, and today, I wouldn't be a successful business person.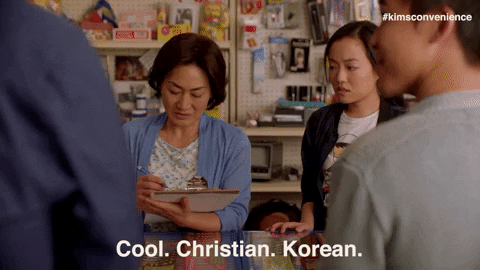 I'm not comfortable when it comes to somebody sending me a paper and saying this is how the boy looks, this is where the boy went to college, this is where he's working now. Compatibility is not derived from your degree or workplace. It's derived out of smaller things: how you talk to a server in a restaurant, do you lose your temper when stuck in traffic, how patient you are with a slow internet connection… those are the important things I look for in a partner.
Any process that goes through mere paperwork can't decide who I will marry. I am not opposed to the idea of arranged marriage, but it doesn't need a broker as a middleman. For instance, if I am setting up a meeting of someone with my sister, I am arranging the set up. Things and people are put together in certain ways for relationships to unfold, but this biodata business is not me.
You were clear about looking for an equal partner. How equal was the process of matchmaking? 
There's nothing in life which is equal, whether it's matchmaking, two sisters doing business together, friendships or relationships.
Personally, I am still trying to be an individual who stands up for equality for herself. I come from a background of equal parents – my father puts clothes into washing machine every morning while my mom cooks in the kitchen. Sometimes, my mamu cooks over the weekend while mami is out chilling. I didn't grow up seeing the stereotypical gender roles.
But I have also learnt that in life, you need to stand up and ask for equality and find someone who believes in the same. So that's something I am still clear about.
You received a lot of gyan on 'compromise'. What's your understanding of the idea?
Without compromise, a relationship, a family or a business cannot exist. But the compromise requires a conversation.
Unless you weigh the pros and cons of that compromise for each of the parties involved, it is not fair. It should be a win-win for both individuals. Compromises and adjustments can't be at the expense of somebody's everything.
How has your life changed since the show – in the work space and otherwise?
The response to Indian Matchmaking has been so phenomenal. Most of us went into it without too many expectations, but to see how it raised so many conversations, so many critiques… it's overwhelming.
Indian Matchmaking has given me new friends in Aparna, Shekhar, Manisha and Pradyuman. We often hang out virtually. We laugh over the memes and discuss the variety of reactions coming our way. But mostly, I have received positive responses from across the world.
But the actual change happened in the workspace. Currently, we're running on literally zero sleep, we've been working 24/7. Gayatri and I are overworked because the business took off overnight. We're in talks with several brand owners who would like to collaborate with us. We've gone international with our shipping the same weekend when the show released.
I don't know how that happened. We're trying to expand our base out of India as well.
There was a lot of chatter about how you were on the show to promote your brand…
Everybody will have a different perception. My sister is a strong, grounded individual, so when she heard these theories, she looked at me and said, "So what? If people are thinking like this, so what?"
Both of us are first-generation business owners and we are extremely proud of whatever we've been able to achieve, not just post the show, but even before it. The brand has existed for two-and-a-half years now and we've made a place in the hearts of so many Indians.
The show was about 10 individuals and their lives. For me, THERE! is my life. Naturally, they had to cover that aspect. You get love from the world, you get hate from the world, but at the end of the day, what your family thinks matters the most. Fortunately, my parents have been extremely supportive.
Are you on dating apps currently?
How much can you talk to somebody on text, you know? I haven't seen anybody per se in the last five-six months, except for my close family. I can't date over the internet; I need to get to know the person in very intimate situations, that person needs to get to know my reactions as well. If that doesn't happen, it's impossible to fall in love.