Representative photo: Cottonbro/Pexels
Just when we thought we were done with the retrogrades, here comes Neptune
Cope with this transition period with movies, podcasts, books and Instagram rabbit holes
They say Cancer season is a transition period. But it feels like we're in the Twilight zone. A will they-won't they situation with the outside world, while still sitting in pyjamas and a crisp formal shirt for Zoom calls. Luckily, our July horoscope will help you navigate this uncertainty.
While we were busy untangling the communication wires that Mercury jumbled up with its retrograde last month, Neptune decided to add its own masala to the mix. We don't understand the need for this constant one-upmanship to see whose retrograde will be more devastating – you're all beautiful and equally chaotic. But we're prepping for it.
While dreamy Neptune usually wraps us up in the safety of our fantasies ( and we do need the escape right now), it's a different story when it's in retrograde. "The rose-colored glasses fall off, clearing the veil and exposing unwanted and harsh realities," says Narayana Montúfar, senior astrologer for Astrology.com.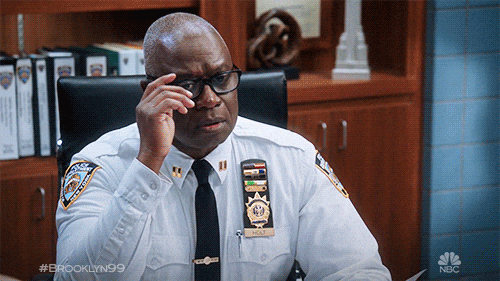 Retrograde is not necessarily a bad thing, change can facilitate growth. Being a water sign, caring Cancer can help us sail through this transition. Ending with confident Leo to extinguish any leftover fires.
Whether you're looking for transformation or just a distraction from another astrological shift, our July horoscope is here to guide you on aspects you can work on and fill your days with enough entertainment (what to read, stream, listen to and which Instagram accounts to follow) to keep you away from floating down into the Sunken Place.
The July horoscope to guide you through a transition period
Aries
Aries, you multi-tasking passionate inferno. You're still coming to terms with the fact that you can't micromanage everything right now.
Your patience has been tested as your need to lead has faced several hurdles over long-distance communication. The setbacks get on your nerves but use this time to take a breath and let go – just a tiny bit. Be the boss of self-care right now and try to be number #1 in that.
Listen: Food 4 Thot
Aries will love the boldness of this podcast. A kind of roundtable featuring four queer writers and friends, discussing everything from identity and relationships to sex, Beyoncé and being brown in 2021.
Watch: The Man from U.N.C.L.E.
You'll get a bit of everything your heart desires in this Guy Ritchie film. Spies constantly on the move, action-packed with mind games and car chases as Napoleon Solo, a CIA agent, and Illya Kuryakin, a KGB operative are forced to set aside their difference to work together.
Read: The Iliad by Gareth Hinds
Graphic novelist Gareth Hinds's adaption of Homer's wartime epic is a work of art. It's got everything to tickle the Aries' warrior fancy – Gods and men in battle, Achilles, the fall of Troy, and more.
Follow: Jacinda Arden
The Prime Minister of New Zealand, while herself a Leo, inspires us to become a game-changing leader, tackling problems with empathy and poise.
Taurus
Taurus is all about indulgence – even when it comes to caring for themselves and others. You love consistency and have fully settled into home living – turning one corner of the living room into a home spa and another into a WFH station.
Your stubbornness may make it difficult to adjust to anything disturbing your sweet sojourn, but curb that bullish anger for everyone's sake and go back to your comfy soothing routine. We know it's because you're missing the delectable tastes and aromas of your favourite restaurant right now.
Listen: This American Life
Enjoy the soothing voice of Ira Glass, that dependable friend who will never let you down, week after week with hour-long episodes that deep-dive into different subjects. Did we mention that This American Life has been around since 1995?
Watch: Vagabond
Powered by the perseverance of protagonist Dal-gun, this crime thriller is about a stuntman who uncovers a political scandal after a mysterious plane crash. There's intrigue, drama and a never-give-up attitude you'll relate to.
Read: Pride and Prejudice and Zombies by Seth Grahame-Smith
Seth Grahame-Smith takes a classic and sets it against the backdrop of a zombie apocalypse. A strange plague takes over, turning a once quiet English village into full-fledged zombie land. There are wars of words between our main lady ( Elizabeth Bennet, a Taurus) and the dark Darcy, as well as a real battle against the living dead.
Follow: Nigella Lawson
Indulge your love for food with the queen herself, Nigella Lawson. Just going through her feed makes you salivate, and who knows, maybe inspires you enough to try your hand at some cooking too?
Gemini
The wheels on your feet came to a sudden halt during lockdown and the social butterfly was caged. As the twin sign, you feel a battle between your inner selves – you want to satiate your childlike wonder with fantasy, but the other side of mature intellectualism comes knocking on the door.
Finding a balance is tough but by mixing things up a bit, you'll find some equilibrium with our July horoscope and cater to all your desires.
Listen: Stuff You Should Know
Hosted by Josh Clark and Charles W Bryant, you'll be listening to an episode about satanism one day and the wonder that is the life of a jellyfish the next. Want to know about the origin of the chastity belt? Heroin? They've got you covered.
Watch: Living with Yourself
Paul Rudd plays a man who is down in the dumps, stuck in a rut in his professional and personal life. Out of desperation, he undergoes a shady high-tech procedure that claims to be able to solve all his problems. Instead, he's split in two. What could be more Gemini than this?
Read: My Family And Other Animals by Gerald Durrell
Take a literary trip to Corfu in Gerald Durrell's heartfelt love letter to his growing-up years  on the Greek island, where he chased sunsets, dreams and wild creatures.
It's a paradise where Durrell peacefully coexisted with the wild. There are no threats, no danger zones, only hope on every page and family shenanigans that will keep you entertained throughout.
Follow: Erin Sullivan
Photographer Erin Sullivan brought the outdoors inside during her self-quarantine by recreating beautiful landscapes using everyday household items and food, like a waterfall of maple syrup on a stack of pancakes. Her feed may just be the inspiration you need to create your own escapades indoors.
Cancer
It's your time to shine, and being the crab that you are, you can ride this transitional wave easier than the rest of us. Your intuitiveness and empathy can be a guide for others, who need a little extra nurturing. That doesn't mean you neglect yourself and retreat into your shell in exhaustion.
Your endless imagination has been a respite for others in these trying times, but don't let it deplete your optimism reserves. You'll need to restrain your need to mother those around you. Pamper yourself as much as the ones you love.
Listen: The Happiness Lab

With their deep compassion Cancers easily give more than they can to others, often at their own expense. The Happiness Lab, hosted by Dr Laurie Santos will help you focus some of that care on yourself. Little by little by taking control of your actions, thoughts and behaviour to create boundaries in difficult times and regulate your emotions and create your own happiness in whichever situation you may be.
Watch: Always Be My Maybe

Starring Ali Wong and Randall Park, this is a rom-com about childhood sweethearts who come in and out of each other's lives. Trying to connect with each other when they're in completely different places, emotionally, professionally and mentally.
Read: The Last Lecture by Randy Pausch
A brilliant memoir compiled from computer science professor Randy Pausch's final lecture delivered at Carnegie Mellon University. He was stepping away after his diagnosis of pancreatic cancer and his speech became an inspiring, life-affirming dialogue about his life, childhood, lessons for his own children and more. You'll be inspired and brought very close to tears.
Follow: Basement Gang

Their peppy dance videos on songs ranging from Daler Mehndi to Cardi B will be a welcome break from the constant doom-scrolling that's weighing heavy on your heart.
Leo
We know you're feeling like a caged lion right now, but use our July horoscope to ease your pains, until your season is upon us as and you can go back to being the roaring queen that you are.
You know what they say about approaching a cornered animal? Your friends and family have felt the sharpness of your claws and sharp tongue. Take a beat and a breath. Leos know all about loving themselves, but it may be time to focus some of that attention on those closest to you.
Listen: Confidently Insecure
You don't like looking at your imperfections, and especially airing them out to others, but this podcast can help you introspect and start your journey of self-improvement. It's not heavy and serious either, don't be put off, you'll find it more enjoyable than any self-help book.
Watch: The Politician 
Leos want to dominate and rule the world, much like Aries. But there are moments where Leos find themselves stuck because of their stubbornness and arrogance.
The show is about Payton Hobart, a wealthy high school student on a political journey to become the next president of the United States. He speaks his mind, loves being the centre of attention, wants to be in charge and will do whatever it takes to get what he wants. Hard relate.
Read: A Thousand Splendid Suns by Khaled Hosseini
While the book is a heartbreaking tale of women's lives under Taliban rule, we also get to see an unlikely friendship blossom which deeply loyal and protective Leos will connect with. The tale is about two women, Mariam and Laila, who are brought together after marrying the same man, Rasheed.
Follow: Sara Kuburic
Known as the Millenial Therapist, Sara Kubric's feed can help you better understand the people around you. From tips to support a friend through grief, to respecting boundaries and emotional intimacy.
Virgo
For better or worse, you crave intellectual stimulation, logic, order and set structure. You're trying to keep your house in order, organising your personal life, relationships, work to-do list and family quarrels. Your perfectionist streak may be a bit extra right now and you're struggling to let go as your anxiety keeps climbing.
The more it bubbles on the inside, the more it's going to come out on others, instead of through your quintessential dry humour. Instead of bottling it all up, just open up and let it flow. You may not be used to seeking help from others, but we're all going through enough as it is right now, joining that community (even if it's just digital) will lift some of the weight from your shoulder.
Listen: Radiolab
The Radiolab shows are rich in detail and intrigue to fulfil your cravings for intelligent conversation when the only company you have at home right now are houseplants. Dive into rich histories of the world, science and tech and everything in-between.
Watch: Mare of Easttown
This crime drama will pull you in and get your brain working to try and figure out who is guilty (and of what) before the lead detective of the show, played by Kate Winslet. Mare (Winslet) is trying to solve a gruesome crime in her small town, hide away from her own feelings and past while holding it all together at home and at work. Sounds familiar?
Read: A Suitable Boy by Vikram Seth
With close to 1,400 pages, this book is rich in detail with meticulous storylines that Virgos love. A story covering 18 months of four families' lives, it focuses on one woman's effort to get her daughter married to a 'suitable boy' in 1950's India. You'll get to analyse different personalities and dissect class and religious politics.
Follow: Horderly
Scrolling through Horderly feels like you're watching organisation porn. Seek inspiration from this page to organise every aspect of your home and for smart storage solutions – even for the objects you bought to store other things in.
Libra
Librans are all about balance but your struggle with indecisiveness can make the scale seem more like a see-saw at times. "Should I risk stepping out for groceries or order in? Maybe I should just tell Anita that her daily Whatsapp motivational quotes are really annoying?"
You do enjoy a touch of melodrama to life, and often catch yourself creating drama in situations where there was none to begin with. Your fixation on finding balance again can become a headache more than a search for harmony, and your July horoscope suggests finding ways to pull back and unwind.
Listen: My Favourite Murder
Librans enjoy crime-solving and have a justice-seeking nature. My Favourite Murder by Karen Kilgariff and Georgia Hardstark is also seriously funny at moments. They discuss different crimes and murders, ranging from smaller towns to high-profile cases, at length, while striking a balance between humour, facts and empathy.
Watch: Euphoria
Beautiful hair, makeup and fashion, the show will cater to the aesthetics of a Libran. The characters love hard, party harder and there's enough emotional turmoil and drama to keep a Libran at the edge of their seat. You'll follow a group of high school students navigating relationships, love, identity and more with an empathetic lens, a great soundtrack and vivid cinematography.
Read: Beach Read by Emily Henry
Flirty and a little complicated, Librans will be drawn to Beach Read — about two completely opposite writers who start as frenemies but turn into something more when they decide to swap positions – in a literary style sense, to take on the genre of the other as a summer-long challenge.
Follow: Accidentally Wes Anderson
Founded by Wally and Amanda Kolly, it captures the unique pastel appeal of Wes Anderson films by inviting fans to share photographs of landscapes, objects and more that 'accidentally' fit into the charming design of Anderson's films.
Scorpio
Scorpios can be easily misunderstood. Your need for self-preservation can seem dark, gloomy and even mean.
The intensity can come with a seriousness that dips a toe into paranoia at times. Just because you're not around your friends physically, you may be questioning what's really going on with them vs the things they're saying to you.
Sometimes you just need a good laugh and not read into things too much. Make that your mantra for this month and your July horoscope will ease the journey for you.
Listen: How Did This Get Made?
Hosted by Paul Scheer, June Diane Raphael and Jason Mantzoukas, the podcast hilariously breaks down trashy films and cult classics. In their witty banter, they end up finding some good in these films as well and leaving you with a giant smile on your face.
Watch: Kim's Convenience
The sitcom about a Korean-Canadian family running a convenience store is both serious and emotional, but overall a sweet and funny watch starring Paul Sun-Hyung Lee, Jean Yoon, Andrea Bang, Simu Liu and Andrew Phung.
Read: Dirk Gently's Holistic Detective Agency by Douglas Adams
This is a book that will bring some light into your day with its fantastical, witty writing and absurd plot. It follows the eponymous private investigator as he and his old college friend, Richard MacDuff, get drawn into a twisting investigation to ultimately save the world.
Throw in a dead cat, a computer whiz-kid, an Electric Monk who believes the world is pink, quantum mechanics and pizza, and this wise-cracking gem will have you cackling.
Follow: Thoughts of Dog
If your dog could speak, this is what they'd say. This page is just too pure and we want to believe this is really what's going on inside our pet's head.
Sagittarius
No one is going stir-crazy like a Sagittarius right now. Sulking away, watching friends abroad get back to life outdoors and travelling, while they're horizontal on their sofa.
You prefer to keep things light, easy and breezy with a clown-like energy that's kept everyone around you entertained all this time. But things are getting to you too, now. You feel your optimism waning bit by bit.
But remember it's not only outdoor adventures that will give you some respite. Your quests can include spiritual and intellectual adventures as well. Not to mention all the hobbies you've picked up through the lockdown. We suggest you find new ways for you to channel your adventurous spirit.
Listen: On Being
Krista Tippett doesn't focus on any particular religion or belief in this podcast but largely explores the human conditions through conversations with artists, politicians, scientists and more. It's about looking at what it means to live a good life and will take you on a self-exploratory journey with each episode.
Watch: Only Lovers Left Alive
Directed by Jim Jarmusch, the film is about two vampires, Adam, played by Tom Hiddleston and Eve, played by Tilda Swinton. They're both centuries-old, deep lovers of art, culture and music. Adam's a depressed musician contemplating his need for existence. Eve rushes to his side and their reunion is disrupted by her younger sister. It may seem like a strange pick but watch it for the scenes set in late-night Tangier, Morocco.
Read: The Sex Lives of Cannibals by J. Maarten Troost
A travelogue by J Maarten Troost, it covers a two year period where he moved to Tarawa, a remote South Pacific island in the Republic of Kiribati, with his girlfriend. You get to read a lot about a new community and culture but it's also hilarious as Troost realises this is not the tropical paradise he expected. Don't go by the hyperbolic title.
Follow: Girls' Night In

Girls' Night In started as a newsletter that has turned into a virtual community that helps you be a homebody. Sharing self-care tips, activities you can do to unwind and host mental health discussions, like about the importance of rest for mental health
Capricorn
Capricorns are all about the hustle. The ultimate worker bees. They have their eye on the prize, are ambitious, organised and goal-oriented. But this drive and single-minded approach can also be a bit destructive to others in their path, and themselves too.
Remember all the emotions you were shoving into the closet to deal with at the later date? Well, the closet, pregnant with your unresolved emotions, is about to explode, and the later date is coming sooner than you'd like.
Expect tears, rage, frustration, and a truckload of other emotions. But instead of doing what you usually do, work towards resolving these issues once and for all, and allow yourself to feel.
Listen: The Emotions Mentor
Steer away from always focusing on being productive and successful.
Make working on your emotions your new goal, and let mental health professional Rebecca Hintze help you navigate your way through this unfamiliar territory. She will help you "manage your emotions, improve your mental health, and even become more successful."
Watch: Marley & Me
Having trouble letting your emotions surface? Don't worry, we have just what you need. If Marley & Me doesn't make you sob till you drop, then we don't know what will.
Read: I Am Malala by Christina Lamb and Malala Yousafzai
The life story of young Pakistani activist Malala Yousafzai who was shot for speaking up about education for young girls. You read about her miraculous recovery, personal heroes, the inspiring people she has met and how one person can make such a big difference on a global scale.
Follow: TUCKER | The Golden Retriever
Tucker is the goodest boy you will ever meet, and his Instagram feed is all you need when you are feeling feelings that you've been shoving under the carpet for aeons. You are welcome.
Aquarius
All you need to focus on this July is you. Show guilt the door, and take that extra-long bath, laze around all weekend, and order that chocolate cake.
Now is the time to show yourself some love, because post-Leo season, your phone is going to be ringing off the hook, the invitations are going to come pouring in, and your social life is going to be more happening than ever before.
Listen: Self Care Club
Type self-care on your search bar, and be prepared to scroll for days, if not years. Self-care has been the new cool kid on the block, who refuses to take the hint and leave. And we couldn't be happier. But we really could do without the endless self-care advice that comes with, and overwhelms us, to say the least.
In this podcast, Lauren Mishcon and Nicole Goodman try all the new self-care trends so that you don't have to, and give you honest reviews. From facial yoga to sound baths – they've covered it all.
Watch: Notting Hill
What you need on a night of self-care is a face mask, a glass of wine, and a movie that makes you feel all sorts of warm and fuzzy. Something predictable, something you've watched more times than the toes on your feet, and something with a happy ending. Notting Hill checks all those boxes.
Read: The Palace of Illusions by Chitra Banerjee Divakaruni
If we're going to talk rebellion then what better than a largely male-dominated narrative being retold from a female perspective? Chitra Banerjee Divakaruni retells the Mahabharata from the perspective of Panchali, the wife of the five mighty Pandavas who finally gets her own voice.
Panchali was presented to us as the tragic heroine upon whom evil was committed, but we get a backstory to the woman who was betrayed by those closest to her. Her genuine affection for her husbands and sons, her adaptability and resilience in exile, inner turmoil at Karna's death and questioning of Krishna – it's a refreshing, lyrical read, albeit with some loopholes and leaps.
Follow: Gemma Correll
Witty, funny, and heartwarming, scrolling through Correll's feed is like injecting yourself with a shot of dopamine. The ease with which her illustrations deal with complex emotions we struggle with every day, makes problems seem not as daunting, and a lot more manageable.
Pisces
Your creative juices are as always, flowing unbridled. But with July, your need to 'change the world, and make it a better place' has taken centre stage.
And even though we are all for you heading out with torches blazing, we'd also like to bundle you up in some bubble wrap for when you realise that you can't fix everything and everyone. So, do your bit, but don't let the need to bring about good take over your life, and leave you feeling burnt out.
Instead, maybe shift your focus on your love life, which is expected to take a turn for the exciting, this month.
Listen: Dates & Mates
Since your dating life is resurrecting, let dating expert Damona Hoffman show you "how to harness the power of technology to find love." From dating app etiquette, and how to sext like a pro to how to steer clear of 'woke fishing' (a term used to describe people pretending to be more woke than they are to reel in matches) – she and her guests have answers to all your lockdown dating problems.
Watch: Becoming
Instead of holding everyone accountable for everything they're not doing, destress by shifting your focus to people actually working towards making a difference.
Becoming gives you a peephole into the inspiring former First Lady Michelle Obama's world. The intimate documentary allows you to see an unfiltered side of Obama, one you've never seen before.
Read: Mating in Captivity by Esther Perel
Everyone's favourite psychotherapist Esther Perel takes on bedroom dynamics and asks a lot of tough questions we may not be ready to face. Are we different people in moments of intimacy than we are in the rest of the outside world? Perel helps us better understand what it takes to maintain long-term relationships while drawing on cases from her personal practice.
Follow: Rohan Chakravarty
Chakravarty has a super power to make grim seem hopeful with his witty illustrations. While creating awareness about wildlife conservation, he also manages to bring a smile on your face.