Photo: Just dial; Instagram
Bappi Lahiri collaborating with Lady Gaga is the only gold mine we need this Dhanteras
'Sona kitna sona hai,' she asked. Bappi answered
It's that time of year again. The very confusing Diwali week. Give me the right chronology of this week's events, and I'll share my Netflix, Spotify and Amazon Prime passwords with you forever. Does Chhoti Diwali happen before Badi Diwali? What's Badi Diwali anyway? And then my Mum reminds me that it's also Kali Puja this weekend. But my neighbour has organised Laxmi Puja. 
Anyway, thanks to newspapers and their jacket ads, I know one thing for sure: it's Dhanteras today. And while you're queuing up outside Kalyan Jewellers, allow me to rain on your shopping parade. If there's anybody who has had a true sone pe suhaga moment this Dhanteras, it's Lady Gaga. She found the most authentic ISO 50001-certified goldmine. Miss Poker Face just recorded two duets with *drum and disco ball rolls* Bappi Lahiri. Gaga just proved that even two Golden Globes isn't enough if you can't be friends with the real Gold Man.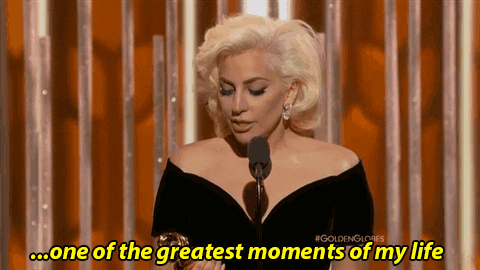 Well, it was perhaps all in the works, and we just didn't register the signs. When Lady Gaga tweeted a Sanskrit phrase, 'Lokah Samastah Sukhino Bhavantu' on October 20, Twitterverse lost its mind trying to find the missing piece of the puzzle. Why the sudden switch to Sanskrit? The popular mantra means to radiate peace and happiness. And in Gaga's case, she was referring to Bappi Da at the end of the rainbow.
As for Mr Golddust himself, he's pretty cajzh about the collab and namedrops other global icons he has previously worked with: Akon and Snoop Dogg. More recently, the makers of Guardians of the Galaxy Vol 2 couldn't resist Bappi Da's magic as they used 'Jhoom Jhoom Jhoom Baba' for the movie's promotional video. 
While we have a two-month-long wait before we can dance to the duets, we have come up with the perfect moniker for their collaboration, the portmanteau of portmanteaux: Lappi Baga. 
I must confess that this international collaboration has left me a little jealous of Gaga. Not only because she has found Bappi Da, but now she will get to chill with the real goldmine, Swastik Bansal — his equally dapper puchka of a grandson.