10 last-minute Diwali gifts for lazy Latas, so you remain dadi's favourite
Oops, you did it again!
Last week, I rushed downstairs to collect an Amazon package, only to realise two things. One, I had forgotten my mask at home. As my neighbour shot me a look of "Tum hi ho culprit", I ran for my life. And two, it wasn't Amazon delivering me some happiness, but Chintu mama's special mithai dabba reminding me that I was yet to buy Diwali gifts for the khandaan.
Eight months into the lockdown, although restrictions are easing out, honestly, many of us can't keep up anymore. Between news, erratic vaccine updates, and of course, an ever-increasing workload, our brains are screaming for a reboot. Leading the boat reserved for last-minute Diwali shoppers to get a tad overcrowded.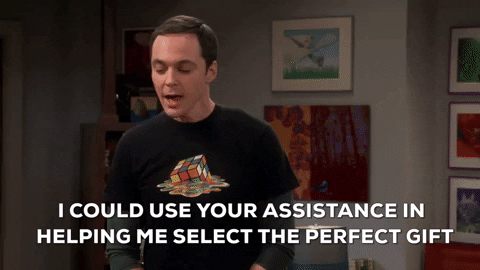 Some of the options from our 21-item-long Diwali gift guide may have gone out to stock. Fortunately, we found some more dabbas of decadence and last-minute Diwali gifts that are still available to rescue you from festive embarrassment.
From skincare needs to sweets and seeds, there's a special brand of joy for everybody. This is your last chance to make an impression this Diwali, and we have three words for you: make it count.
10 last-minute Diwali gifts that will save your reputation
A pick-me-up package for your multitasking mom
There's more to self-care than devouring chocolates and slathering on face masks (though that is a start). Forest Essentials' Hand And Foot Care Box strives to rejuvenate delicate skin and nourish you with deep-cleansing hand and foot care.
Encased in a box featuring a Kampani Kalamstyle painting, this care package includes a hand polisher, hand serum, hand cream, foot spray and a foot cream. Are you feeling restored already? We sure are.
Forest Essentials; ₹2,250
Culinary inspiration for hopeless chefs
Whether your friends are hopeless chefs, budding master chefs or food show addicts, Tweak Books's kitchen companion, What's In Your Dabba?, will cater to their ever-changing hunger pangs. The cookbook is loaded with 60 delicious recipes from celebrities like Akshay Kumar, Katrina Kaif, Bhumi Pednekar and more, along with professional chefs, home chefs, nutritionists and our own Tweak readers.
From snack time needs to healthy delights and meals for your picky kid's lunch box, there's something in here for everybody.
 Amazon.in; ₹309
A stage for your Masterchef maasi's baking delights
Many have spent more hours baking than actually working from home during lockdown. And all that trial-and-effort is going to culminate into a one-of-a-kind festive platter this year.
Gift your favourite confectioners the perfect setting to showcase their dessert storm. Elvy's Palace Garden, the two-tier serving platter, is a bright floral centrepiece that will attract sugar addicts (and some bees). But we can guarantee you that during the festive season, the cake stand will rarely be spotted full-house. It's official cheat season after all.
Elvy; ₹4,595
Fragrant candles for your favourite cousins 
Delicate scent of gajras, diyas and fairy lights lighting up the house and varq-bedecked barfis you can't stop gorging on, Diwali is a weekend-long sensory overload. The limited-edition mogra scented Tweak candle, Joy Gold, is inspired by the season of celebration and joy, and wards off darkness. PS: It's our founder Twinkle Khanna's favourite too.
Amazon.in; ₹850
Data-driven motivation for your dad
The festive season will be over before we realise — just like the mithai boxes and the cake stands will soon be empty. That's when the ghost of calories will haunt us all over again. Do the legwork and gift the fitness freaks in your life the GOQii Vital 2.0, a sleek fitness tracker to monitor their blood pressure, calories burned, distance covered and sleep pattern.
Motivate them to work harder on their resolutions with this multifaceted activity tracker.
GoQii; ₹2,699
A two-timing shirt for your trendy sister
Diwali weekend can be harsh — it raises your spirits, fills you up with energy and your tummy with treats. And the weeks that follow are a lull no one asked for. For those days that drag endlessly, this day-to-night Tweak PJ set is a mood-lifter.
The navy embroidered shirt is a multitasker: wear it all day long, and pair it with a matching pyjama at night. Rest assured, the evil eye design will protect you from all the buri nazar waale around you.
Mint And Cotton; ₹1,800
A pampering present for mommies-to-be
Your friend's expecting, and she is expecting you to gift her a care package, period. This pamper hamper from The Mom's Co. comes to your rescue (and hers) this Diwali.
The Mom-To-Be care gift set includes a natural body butter, body wash, stretch oil and a foot cream.
The Moms Co; ₹1,267
Grooming 101 for the gentlemen in your club
After pampering yourself and your girl gang, spare a moment for the men of the house as you zoom through your last-minute Diwali gifts. Skincare brands have already noticed them brooding in FOMO. Light up their grooming routine with Forest Essential's Gentlemen's Box — a care package of men's facial products infused with sandalwood oil and orange peel to keep them salon fresh all day long.
The box includes an Ayurvedic face wash, a hydrating shaving cream, an after-shave spray and a shaving brush.
He may just take longer than you to get ready for the celebrations this year.
Forest Essentials India; ₹4,075
License to thrill for your child genius
All during the pandemic, you've been blown away by your mini-me's creative streak. She's crafted hand-made cards for all your relatives, made her own Diwali lamp with a little help from Pinterest and built a butterfly garden in your balcony to do her part for the city's green cover.
Encourage her DIY imagination to go wild with the Lego Dots collection, a set of colourful tiles that can be crafted in myriad ways and even worn in the form of bands. Just don't be surprised if those friendship bands are actually membership cards to her own version of The Famous Five.
Amazon; ₹2,699
A mini makeover for mom-in-law
Your mother-in-law and you share a love for saris, true crime shows and spending time in nature. But with the pandemic putting everyone under house arrest, her love of travel and the great outdoors has taken a beating this year. Though it's too late to orchestrate a full-blown home renovation project, Asian Paints offers you an easy and affordable cheat to transport her to her favourite place. Talk about winning at the last-minute Diwali gifts game….
Did we mention we're partial to this Flamazing wall sticker because it reminds us of the Tweak India mascot, Pinkesh?
Asian Paints, price on request