Photos: Stills from Searching for Sheela and The Personal History of David Copperfield
Ma Sheela and Jackie Shroff in a gorilla suit — all the best shows and movies we're tuning into this April
It's too hot to go outside anyway
We can tell you exactly what you've been watching for entertainment for a while now – a ship hopelessly stuck in the Suez canal. The giant vessel became a metaphor for our times. Run aground, forced to pause and think about its life because of an unpredictable act of nature. In this colossus of science and engineering rendered helpless by a pile of sand, we saw ourselves. Forced into an uncomfortable spot. Having to rely on strangers to help. Feeling stuck. Yet, somehow strangely comforted thanks to the memes. So. Many. Memes.
Today's Comic: We are all, in our own little way, that ship. pic.twitter.com/GVDjLxzErX

— Chaz Hutton (@chazhutton) March 24, 2021

But now the ship has been set free. We, on the other hand, are still staring at the cobweb growing out of reach in the corner of the living room.
To replenish your entertainment options, we've formulated a solution. Our April watchlist is a reflection of all your moods, and promises more entertainment than a docked ship.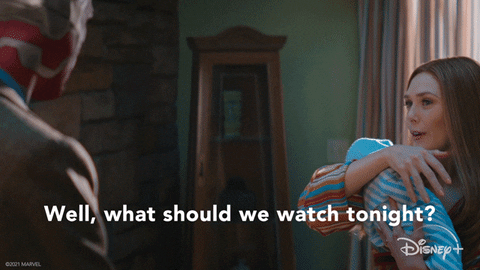 The controversial pop culture figure we all have mixed emotions for – Maa Aanand Sheela – is coming back with her truth.
For the ones who can't get enough of nostalgia-driven content, there's a certain David Copperfield lighting up our screens as well. Jamie Foxx unleashes his favourite dad jokes, and for couples, who are tired of being confined during lockdown and are nearing a breakdown, we've found a reality show that takes you straight into the therapists' chamber for some couch counselling.
The April watchlist couldn't get more wholesome and strategically timed to keep us hooked to our divans. 
The April watchlist caters to all your moods this month
Searching for Sheela
Can we just call it a sequel to Wild, Wild, Country already? In 2018, when Netflix dropped the documentary about the controversial spiritual leader Bhagwan Rajneesh and his conniving assistant-spokesperson, Ma Anand Sheela, we lapped it up and wanted more.
Three years later, Searching For Sheela, Netflix's upcoming documentary directed by Shakun Batra ends our search for more. Diving into Sheela's later years, the true story follows her journey as she returns to India after decades.
Sassy PA, a criminal mastermind and a pop-culture icon, who really is Maa Anand Sheela? We are ready to find out.
Watch on Netflix from April 22
Ajeeb Daastaans
Also called Strange Daastaans, this anthology directed by Neeraj Ghaywan and Kayoze Irani, uncovers complex matters of the heart via four stories of fractured relationships. A heavy-duty star cast, including Konkona Sensharma, Shefali Shah, Fatima Sana Shaikh and Jaideep Ahlawat, come together in this collection of shorts exploring all the feelings uncomfortably shoved under the carpet.
The teaser dropped last week, and while not much has been spoilt, one can see running themes of feminism, gender roles, smashing patriarchy and more.
Watch on Netflix from April 16
The Personal History of David Copperfield (2020)
This isn't a premiering title, yet one we are overjoyed to finally have on our OTT. Scottish director Armando Iannucci's witty retelling of Charles Dickens's novel, David Copperfield, opened to limited screens amidst pandemic in December 2020. Even if you did catch the film, it deserves a rewatch.
In the opening scene, Copperfield (Dev Patel) tells us that the stage is set, and thereafter, takes us on his warm and fuzzy journey from a boy to man. It's a story marked by hope, tragedy and learning life lessons from his endless travails, which begin after his mother marries a shrewd gentleman who sends him off to London. Between foster homes and time spent with his kind aunt, Betsey Trotwood (Tilda Swinton), Copperfield scribbles notes and life lessons and stores them in a box.
Years later, he strings them all together to weave his story, which, by the way, is the one we are watching. This literary adaptation is tragical and funny in equal parts.
Watch on Prime Video
Hello Charlie
Is this Pankaj Saraswat film Bollywood's answer to Mighty Joe Young? We will find out on April 9, when the Aadar Jain- and Jackie Shroff-starrer film releases.
In the trailer, a Mumbai-based pizza delivery boy called Charlie (Jain) is handed the responsibility of transporting Toto, a gorilla from Mumbai to Diu. But his calculated and seamless plan goes haywire when a billionaire (Shroff) decides to escape arrest and leave the country pretending to be a gorilla, and crosses paths with them.
We are looking forward to this comedy of errors, especially to see Shroff is a gorilla suit.
Watch on Prime Video from April 9
Anbirkiniyal
Language: Tamil
Coming in hot on the April watchlist, director Gokul's survival thriller is the official remake of the 2019 Malayalam hit, Helen. A young, middle-class woman Anbu (Keerthi Pandian) who works in a local mall aspires to leave the country for greener pastures. She chalks out a plan to migrate to Canada.
But things take a wrong turn when Anbu mysteriously goes missing one day, and doesn't return home. There aren't traces of any criminal activity or anyone to suspect. She accidentally gets locked in a freezer.
Anbu's father and her boyfriend join hands to start a desperate search, while Anbu fights her own battle to survive without any help. It's a race against time, and we won't spoil the ending for you. And the ones who have watched Helen already, please don't spoil it for other viewers.
Watch on Prime Video from April 4
The Disciple
Language: Marathi
Chaitanya Tamhane's previous outing was the critically acclaimed Court. In his new film, which boasts of Alfonso Cuarón as the executive producer, The Disciple, Tamhane walks the thin line between tradition, heritage and life in a modern metropolis.
The film follows the journey of Sharad (Aditya Modak), a dedicated classical vocalist who has devoted his life to the traditional gharanas of singing from his old masterji and guru. When he lands in Mumbai, the big city sows seeds of major doubts in his mind, and he starts questioning his passion, talent and the dream that he has been pursuing.
Tamhane's heartfelt film is an ode to devotion, dedication to dying art and creating your niche in a fast-paced world.
Watch on Netflix later this month
Dad Stop Embarrassing Me!
Statutory warning: We've found an incoming storm of dad jokes.
In this upcoming comedy series, Oscar-winning actor Jamie Foxx plays Brian Dixon, a bachelor and the multitasking owner of a cosmetics brand. He is thrown into the deep end of parenting duties, when his outspoken teenage daughter, Sasha (Kyla-Drew) decides to move in with him.
As he struggles to be a full-time father and is hell-bent on being the best dad in town, Dixon turns to his father, (David Alan Grier) and sister (Porscha Coleman) for help. Foxx has confessed that the show is inspired by his relationship with daughter, Corinne Foxx, and we can all prep for some hard relate moments here.
Couples Therapy, Season 2 (2019)
A couple of years ago, when the reality show premiered, a lot of people questioned, "Why would couples agree to document their therapy sessions for the world to consume?" The supporters of the show answered, "It's relatable."
Creators Josh Kriegman, Elyse Steinberg and Eli Despres, with due permission, recorded hour-long therapy sessions of four couples over a period of five months in New York-based clinical psychologist Dr Orna Guralnik's chamber. The final product was a heavily condensed nine-episodic show that peeled off layers of resentment and issues.
The second season with more personal, intimate footage comes our way this month in time for the April watchlist, with four new couples dealing with not just their work or family stress, but the COVID filter that magnifies stress in all spheres.
Watch on Voot Select from April 19