Representative photo: Still from 'Four More Shots Please!'
The adult child's guide to the best Mother's Day gifts
You're about to become the favourite
It's the one time of the year that even the most mischievous and troublemaking children, young and old alike, come together to show appreciation for the person who clothed and bathed us, and put up with our emotional growing pains and the spontaneous 2AM haircuts we gave ourselves. So what Mother's Day gift can repay the person who has shown us unending patience, picked up after us (even as adults), fed us before she ate herself, and, well, literally changed her entire body to bring us into this world? (Because pregnancy and childbirth isn't all glowing skin and shampoo-ad hair.)
Your first thought may be flowers and chocolates; sure, those are relatively low-risk options. Maybe a stunning sari in her favourite lilac hue. Kanjeevaram? Even better.
Maybe you'll tell her to kick back, relax for the day, and finally take over house duties. But you know she'll still be sitting there worrying about whether you cracked any of her wedding china. Do you know how to dust correctly? (Yes, there is a real technique that she's tried to teach you before, but you never listened). Is trying to help her meet her work deadline going to end up creating more work for her? 
How about you ask her what she wants? Some might finally open up and tell you that they just want to be left alone for one day with no responsibilities or decisions to make (as our founder Twinkle Khanna once confessed). Others may answer 'what do you want for your Mother's Day gift?' with a simple enough statement: your time, especially if you're an adult child living away from home.
Instead of fumbling our way through gourmet cooking disasters, Pinterest-inspired DIY projects gone awry, and last-minute panic buys, why not pick your Mother's Day gift from among the things she enjoys the most, those that will make her life easier, and perhaps even make some cash from it?
Mother's Day gift guide (beyond flowers and cake)
Setting up her social accounts
She might fight it at first, but setting up social media accounts for your mom can be a thoughtful and sweet gesture. It allows her to connect with loved ones and share special moments from her day (instead of bombarding the group chat with photos of every flower she spots on her evening walk). It's also a way for her to feel more connected and included in your world. 
The digital world allows her to explore smaller communities (local, regional, international even) that she might find interesting and connect with like-minded people she may otherwise not have access to in real life. 
Who knows, social media may become the platform where she finally expresses herself, her creativity and her talents, becoming the new momfluencer everyone's chasing down for a #collab.
Help her track down old friends
Getting her online means you can help her stay connected with family members who may live far away or whom she may not see regularly. It's also an easy way for you to help her track down old neighbours from her childhood, school crushes (who knows how that turns out) and the best friend she fell out with because of him. She can now plan chai dates with the friends she'd bunk college with.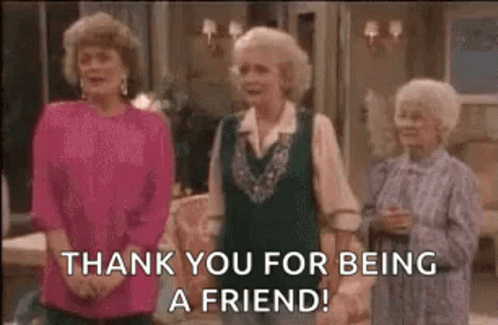 You're giving her the gift of nostalgia, and you get to travel in a virtual time machine to bring back memories, laughter and maybe even some wild stories. She'll thank you for the sweet blast from the past and the chance to connect with her long-lost pals who knew her for her.
A personal historian to document your family recipes and stories
Raise your hand if you're sick of your mother bringing up the story about how when you were a five-year-old, your best friend was a bottle named Shekhu. Now raise your other hand if she insists it's a funny story that makes her super nostalgic about how cute, naive and small you were. Now clap your hands because you deserve applause for keeping it together every time Mum brings up embarrassing childhood stories, especially in front of your friends. 
For her, those were the good old days. When you were more open with your words, love, and affection. Things seemed simpler.
The kheer she'd make whenever you felt a bit low – a recipe given to her mother by her daadi. Stories about you and your sister as toddlers, her father's favourite song that he'd play on the gramophone every evening after work, or simply the everyday childhood memories she holds dear to her heart but are fading as every generation gets older. You can help preserve these beautiful memories, family tales, and oddities with the help of companies like Family Fables Co. They're a specialised publishing company that, through assigning personal historians to clients, extensive interviews and more, documents the stories that are unique to every family and immortalise them for generations to come. We promise this one will get her teary-eyed.
Get yourself health insurance
Because Mama is always worried about your health. More than she is about her own. It's a mom thing, they say, to put everyone else before themselves. Or maybe that's how society has conditioned us to believe it should be. But no matter which side of the aisle you decide to sit on, you know that mom is getting her BP up every time you cough, even a little bit on the phone.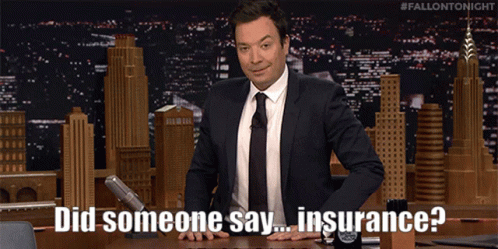 So for her sake, get yourself health insurance. If you're a beginner, start with the basics (we've got you covered). No more turning her hair grey over the prospect of you going broke from unexpected medical bills or neglecting your health. 
You also get to score some major brownie points with your mum, letting her know you're adulting like a champ and taking care of yourself. So give her some peace of mind and show her you've got things under control.
Help her upskill and even make a profit
If your mom is a homemaker, then have a chat about what she's good at and interested in. You never know what could be turned into a small home business that gives her independence and financial security. In addition, you can find upskilling programmes in different avenues that can help her level up her talent, boost her confidence, and help her feel like she has something of her own; that her identity isn't tied only to the people she cares about.
Give her the support and space to develop a hobby separate from the chores of daily life. You can then take that hobby and turn it into something expansive. She could become an Insta-entrepreneur (now that you've got her hooked up to social media) and cash in.
Set up weekly calls to catch her up on your life
Setting up a twice-a-week call with Mom to catch her up on your life is the ultimate Mother's Day gift. It's like you're getting her a subscription to the latest gossip, life updates, and hilarious stories about people from your office. It can make her feel connected to you and your life, even if you are thousands of kilometres away, more so if she feels empty nest syndrome kicking in and isn't sure of what to do with herself now. It's a surefire way to make her day and keep her in the know.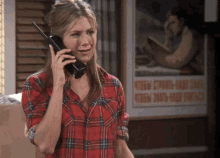 Who needs a bouquet when you can gift her regular calls that you'll actually pick up and actively engage in? It shows your mom that you care and is sure to bring a smile to her face every time you chat. The juicier the details, the better.
Organise a photoshoot
Shine the spotlight on the woman who has always celebrated every win in your life, big or small. By spotlight, we actually mean camera flashes.
Make her the star she truly is by organising a photographer and hair and makeup artists (there are good options on Urban Company) to bring out her inner Sridevi. Help her see the beauty she thinks might have already faded away.
After spending years cleaning up (and getting covered in) your vomit, food spills, dirty laundry and all the grossness that often accompanies childcare, shower her with attention, hair spray, strobe cream and lights.
And we doubt she'll let you get away without taking a mandatory family photo for your Whatsapp group chat.
A holiday for just the two of you
What better way to show appreciation for your mom and ace the Mother's Day gift game than spend quality time together on a holiday? Organising a trip for just the two of you is a wonderful way to create new memories as you bond over fun experiences. It'll be quite a change from the family holidays where she spent more time chasing after the kids to ensure they were wearing their sunscreen than actually taking a beat to unwind.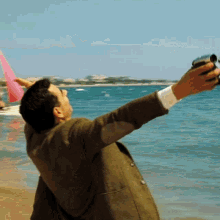 So, pack your bags and give your mom the gift of adventure and relaxation as her Mother's Day gift. Is she more outdoorsy, preferring hikes and birdwatching, or would she rather lounge on a pool chair all day with cocktails before heading in for a relaxing massage? It doesn't have to be a far-off exotic destination either. A staycation in the same city, without any work or house responsibilities chasing her around, with only you and your mum, can make a great Mother's Day gift too.