A still from Piku
Moving cities triggered an identity crisis that I didn't see coming
"The same person who was 'too Bengali' in Mumbai, wasn't Bengali enough in the City of Joy."
For 29 years, my existence in Mumbai was fraught with the FAQ, "You've never lived in Cal. How are you so Bengali?". This observation was my secret badge of honour, and I'd reply smugly, "Bengalis are very rooted, no matter where they live". As proud as Rani Mukerji in Kuch Kuch Hota Hai, singing, "Om Jai Jagdish Hare".
Then two months ago, my parents closed the Mumbai chapter of their lives, and decided to return to Kolkata. Thanks to sky-rocketing rents, I had tagged along.
Now, a painful realisation choked me like a fine ilish er kaanta (Hilsa bone).
The same person who was 'too Bengali' in Mumbai, wasn't Bengali enough in the City of Joy. Merely an imposter who knew the language, and loved the fish. After the initial whiffs of mustard and posto, a crumbling separation anxiety had crawled in.
Moving cities isn't for the faint-hearted
The packing and unpacking of endless cardboard boxes, the magically multiplying bank work… Between the change of address on my passport, voter ID, Aadhar card and bank accounts, I was unprepared for the emotional upheaval that the actual change of address would bring. 
A week into my move, my mind activated flight mode, despite me thinking I'd be extremely well-adjusted. I knew the language, unknowingly even code-switched to Pranab Mukherjee's accent. I've had maach-bhaat for breakfast throughout my school, college and work life (except for luchi-aloo'r dum on weekends). I didn't know any other way to start my day. 
But moving cities is more than loving the staple diet and knowing the lingo. You'll be lost without Google Maps on the streets, and in some cities, you'll be confused about how the auto and taxi unions function. Like the time my Ola driver said, "The app shows three minutes, but I'll take 10. I'll finish my chai and then pick you up."
Could I use this excuse at my workplace? Didn't think so.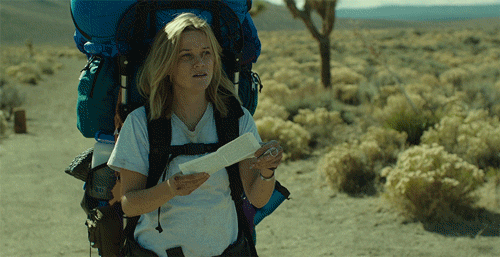 Cousins, relatives and strangers generously threw the "it's not your Mumbai" card at me when I cribbed about the glacial pace of the city. "No one rushes here," I was warned.  
Things were taking one frustrating turn after another. I began desperately missing Mumbai's familiarity. Even as I was taking in the sights of Howrah Bridge and Princep Ghat, my heart longed for sunsets at Juhu Beach while sipping Prithvi Café's Sulemani chai.
Mumbai became the ex who keeps sliding into your DMs, and my vulnerable heart couldn't help but flutter. 
Then the final nail in my coffin arrived unannounced. In a conversation with family, I said, "I am very Bengali, although I grew up in Mumbai", but my cousin interjected, "You're not Bengali, you're such a Mumbaikar – impatient and restless". 
Was it really possible to feel this alienated in your 'native place'? 
Psychologists call my state of mind a crumbling sense of place attachment – an affective bond with a specific area where you feel comfortable and safe. It shapes one's place identity, to instil a sense of belonging (read Dilliwalas, Hyderbadis, Calcuttans and Mumbaikars).
My life in the Maximum City had given me a sense of independence, safety and comfort. Moving cities, no matter what army brats tell you, can be excruciating. Irritability and sleeplessness become commonplace. 
Clinical psychologist Akshita Shukla explains how geographical shifts can even trigger anxiety and depression in some cases. 
"The uncertainty leads to self-doubt. You start questioning your every move, and may even shut yourself up," she said, adding that acknowledging your feelings is a crucial step towards crisis management.
It's the people who make a place, and no matter how often you visit a city, the local junta will feel a sense of authority, and look at you as an outsider. "Some may welcome you and take you under their wing and show you around, others may feel territorial. You have to keep swimming with and against the tide to find your own shore in a new place," says Shukla.
I realised that it was the people and their judgement that was affecting my perception of myself. I was still devouring bhaat-maach at every meal, yet I was craving the validation of people around me. I was letting their idea of me mess with my established identity .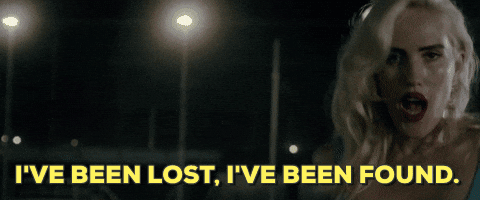 On the other hand, I opened my eyes to the fact that I don't need to be a Calcuttan to be Bengali. Moving cities made me embrace my place identity even tighter. I'm a Mumbaikar, and the city will always be home. Like the running joke in my family, "Leave her in any galli in the middle of the night in Mumbai, and she will walk back home", I knew the city inside out, and nothing can undo that wiring in my brain. 
Sure, I ended up booking tickets for a December visit to my OG home while writing this piece, but this transition has now peaked, and I have my clarity. On my best days, and my worst, I'll continue to be a Bengali from Mumbai. I'm not here to please the Calcuttans, and there's nothing any argumentative Bhadralok can say to change that.