A dummy's guide to using technology to survive social distancing
Apps and ideas for every need – groceries, deliveries, communication, interactive learning and more
Social distancing would ordinarily be a millennial's dramatic way to justify staying at home and vegetating instead of stepping out to meet actual humans. But in the time of Coronavirus, these two words come with a lot of baggage attached or lack thereof – no grocery bags to lug, no suitcases to pack, and no goodie bags from relatives who live across town.
The tech-savvy seem to cope better with social distancing — Netflix at their fingertips, friends just a FaceTime call away.
But those who aren't entirely comfortable with technology find their lives in limbo.
What can you do about it? A lot, actually.
Go to the next room and help your grandparents set up a video call with the friends they meet during their evening walks in the park, help your mother replace her daily grocery run with a few minutes spent on the internet to get the job done, and introduce your colleagues to tech tools that will help them work efficiently from home.
Here is a guide of some tech tools and apps that will help make life easier during social distancing – from online work huddles to keeping the kids engaged, there is something for everyone.
Tech tools that will help you survive social distancing
Communication tools
From facilitating virtual office huddles to helping loved ones stay connected, these applications can do it all.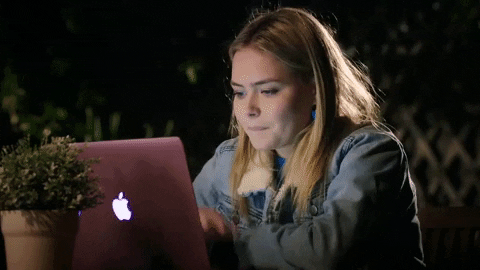 Indians love Whatsapp more than a two-for-one deal at the grocery store, and the free application is your lifesaver against loneliness during social distancing. You can also make group video calls that can be used by those working from home or trying to check in with family around the world.
However, only four people can participate in a video call at a time.
Skype can be used on computers, tablets and mobile phones. It offers instant messaging services where you can also share images, documents, GIFs and dancing emojis (the monkey, always the monkey).
Its screenshare function also allows someone in a different location to share the view on your computer, which is helpful when working on a project with other people.
It also lets users make video conference calls, which allows up to 50 people to participate. Sharma family online reunion?
Zoom is a popular video conferencing app, which offers its users HD video calls — so remember to shower or atleast pat down your second day hair before hopping onto one. You can squeeze in up to 1,000 participants and see 49 screens at a time.
It's ideal for those last-minute meetings in the time of social distancing, thanks to features such as Virtual Background and Touch Up My Appearance.
For lovers of post-its and those who make to-do lists to keep track of all their to-do lists, Trello is what you need.
It's an organising app that lets you organise tasks and projects on boards, which are shareable, and can be edited by your fellow colleagues.
A favourite with professional organisations, Slack offers voice calls, video calls, allows users to share and edit documents, and share screens to be able to collaborate better with colleagues.
Imagine walking into office to see tasks being completed on the computer without anybody touching the mouse or the keyboard. No, it's not the ghost of an angry boss from the past, it's TeamViewer bringing to life childhood nightmares.
The software allows you to control your system remotely, which lets you access all the data on your system, share documents, host web conferences and transfer files.
Grocery shopping
These apps help bring the bhajiwala to your doorstep, and reduce the risk of you contracting infection.
It's also a way to do your bit for delivery people, who depend on daily wages for their livelihood, and don't have the luxury of social distancing.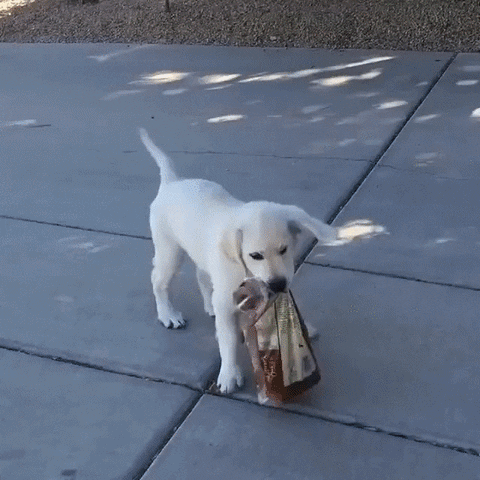 You can use Supr Daily to help deliver all your kitchen essentials to your doorstep by 9 am everyday.
A unique characteristic of this app is contactless delivery, which implies that the delivery person will leave your groceries at your doorstep for you to collect without coming in contact with you at all.
Also, keeping in mind the current state of affairs, the app has made it mandatory for all its employees to follow a strict hygiene routine, and all their warehouses are equipped with sanitiser stations and thermal scanners as well.
Grofers is operational across India in over 30 cities. They too have hygiene regulations in place that ensure your groceries reach you in the most sanitary of conditions.
They have mandatory thermal screening for all employees, thorough and regular sanitisation of all  warehouses, and ensure that their delivery trays are disinfected before use.
Big Basket takes care of not just you but your pets as well.
Equipped with a pet store, it offers a range of quality pet food and accessories for your furry friend. The online portal delivers to 25 cities across India.
Same day courier
From getting packages delivered to family across the country to sending stuff over to friends who live 20 minutes away – these apps are making social distancing convenient.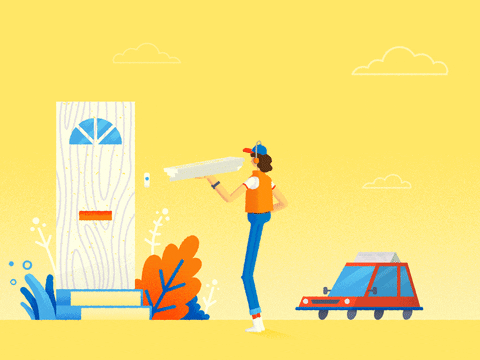 This app is operational in Mumbai, Delhi, Bengaluru, Chennai, Ahmedabad, Hyderabad, and Pune. Lalamove ensures 24-hour delivery by putting you in touch with the delivery person directly. It also specialises in bulk deliveries.
One of the most popular intercity delivery tech tools, Wefast is the equivalent of the good old office peon. It delivers your goods and documents across distances as short as 5 km.
It's very affordable as well, with a starting cost of  ₹40. Wefast operates across 11 cities in India.
Interactive learning for children
Put your tablets to good use and use these applications to help your child make the most of this unexpected break from school.
It's never a bad time to get your kids to start reading and the Amazon Kindle helps you do just that.
If your little one is already a bookworm, this saves you one trip out of the house, since all the books you need are just a touch away and Coronavirus can't travel over the internet.
Class Dojo is a portal that helps connect teachers, students, and their parents.
Initially built with the intention of virtually bringing the family into the classroom, it could act as a great tool for a time like this when children have extended leaves from school with nothing to do.
This is one of those magical tech tools that manages to make learning fun for children. They work towards brushing up your child's reading, writing, language, and math, while nurturing their creativity and helping them build social-emotional skills.
They make this happen with a little help from five animated characters, and a host of interactive video games, workbooks, and creative lessons designed to capture your little one's attention.