Stills from The Prom and Coolie No. 1
The best movies and TV shows to watch in December, our last shot to a happy ending
Think remake of our favourite '90s hit with a side of Meryl Streep and George Clooney
It's officially time to let the mulled wine and Christmas lights wash over the dreariness of this dreadful year. In fact, we recommend a shot of escapism. Map your way back to your guilty pleasures: prepare for drinking games that can never get too competitive. Solo dance to music you don't want others to know you enjoy. Bury yourself under a blanket with a bunch of chick-lit, and bookmark our December watchlist to binge on everything that feels like a hug.
You deserve it.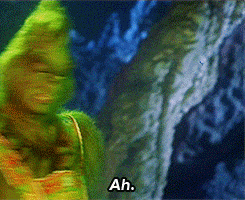 After filling our lives with nerve-wracking mind-benders, gritty docudramas and some criminal justice, the streaming platforms woke up to the 'let's escape' memo, and are easing into the indulgent spirit of the Christmas season as well.
There's enough song and dance in this December watchlist to keep you on your toes, a remake of a '90s hit and an incredible opening act by Vir Das to remind us that if we look closer, there's always a reason to smile, even in these dark times.
And who knows, if you stick to our year-ender binge-diet, you might just find the godmother you always wanted in your life.
The December watchlist reminds you to laugh as we enter 2021
The Prom
Ryan Murphy and musicals is a tried-and-tested Glee-ful affair. After serving us horror, politics and crimes to binge on over the last few years, he is back to square one with The Prom, an adaptation of a Broadway musical by the same name. If you aren't already sold on the idea, the cast will seal the deal: Meryl 'Dancing Queen' Streep, Nicole Kidman, Kerry Washington and James Corden.
In the small town of Indiana, when high-school student Emma Nolan (Jo Ellen Pellman) is banned from attending the prom with her girlfriend, Alyssa (Arianna DeBosse), four former Broadway stars Dee Dee Allen (Streep), Barry Glickman (Corden), Angie Dickinson (Kidman) and Trent Oliver (Andrew Rannells) come together to make the prom night special for Nolan.
Streep has already announced that The Prom is infused with "the juju of Mamma Mia!". Well, then, can we resist it now? We are really counting on it to rekindle our love for musicals after Cats dampened the Broadway spirit.
Streams on Netflix from December 11
Coolie No. 1
If you haven't laughed until you cried yourself breathless watching mindless '90s comedies starring Govinda and Karisma Kapoor, sorry, but you probably slept through an entire decade. And you don't get the gravitas of the insult, "Tujhko mirchi lagi toh main kya karoon?"
A quarter century later, director David Dhawan revisits one of his biggest hits, Coolie No. 1, with Varun Dhawan and Sara Ali Khan. When a business tycoon insults Jai Kishen's (Paresh Rawal) matchmaking skills, he decides to teach him a lesson by marrying his daughter (Khan) off to Raju (Varun Dhawan), a millionaire. But is he really what the world thinks he is?
This is probably your only chance to give your brain a break, and relive the '90s madness. We highly recommend you listen to the '90s Bollywood playlist on Spotify to put yourself in the mood. This one's for the good ol' days.
Streams on Prime Video from December 25
Vir Das Outside In – The Lockdown Special
Between March and June, we were trying to understand and cope with the virus of the year. Around the same time, comedian Vir Das was hosting virtual gigs on Zoom every other week, and doing his bit to spread cheers across the world. That effort culminated in the hour-long special, Outside In – The Lockdown Special.
The one-of-its-kind crowd-assisted show will feature snippets from those performances as well as his behind-the-scenes sessions with his fans. We all deserve a laughter riot to end this dud of a year, and who better than Das to make it happen?
Streams on Netflix from December 16
Mulan
While we are all awaiting Wonder Woman to light up the screen later this month, we found another wonder woman to stream. Filmmaker Niki Caro's live action drama, Mulan, released earlier this year, and we have been counting days since then. He revisits the famous tale of China's fearless young warrior girl, who risked everything to salvage the pride of her family and nation.
Set in the era of Imperial China, the law states that one man from each family should serve in the Imperial Army. When the Emperor enforces the law in the face of war, Hua Mulan (Yifei Liu) masquerades as a man to take the place of her ailing father.
We would like to channel Mulan's energy as we storm into 2021.
Streams on Disney+ Hotstar from December 4
Paava Kadhaigal
Language: Tamil
This short-film anthology, Paava Kadhaigal (loosely translates to stories of sin), directed by Sudha Kongara, Vignesh Shivan, Gautham Vasudev Menon and Vetrimaaran is all about practising choice in the face of struggles at home and outside.
While not much is revealed of the individual stories, the teaser starring Kalki Koechlin, Sai Pallavi and Menon, and that haunting background score, left us intrigued. In an earlier interview, Menon has described the project as "a reflection of how pride, honour and social standing influence our individual choices."
It's safe to channelise some Dumbledore energy here, "Dark times lie ahead of us".
Streams on Netflix from December 18
The Midnight Sky
Trust George Clooney to voice our sentiments.
In his latest directorial The Midnight Sky, the actor plays a scientist in the Arctic region who warns the crew of NASA starship, Aether, not to return to post-apocalyptic Earth. Why? A global catastrophe has wrapped our planet in fatally toxic clouds.
And things only get out of control when a communication blackout is followed by the death of his loved ones. Yes, it's science-fiction, rooted heavily in our reality. And this is the only bit of reality we are recommending this month, because nobody skips Clooney.
Streams on Netflix from December 23
Godmothered
What's a December watchlist without a warm-and-fuzzy Christmas movie? A nightmare Tim Burton would enjoy, perhaps.
But since we are the eggnog-guzzling and buying-a-new-Christmas-tree-every-year kind, we unearthed Godmothered, the most befitting movie of the season. The fantasy comedy follows Eleanor, an amateur fairy godmother-in-training (Jillian Bell), who realises that her profession is on its path to extinction, and hatches a plan to remind the world why it still needs godmothers.
She finds a lost letter from a certain 10-year-old girl called MacKenzie (Isla Fisher) in distress, and feels determined to help her out. Plot twist: The 10-year-old girl is now a 40-year-old single mother, and we can't wait to find out who needs more godmothering here.
Streams on Disney+ Hotstar from December 4
Sweet Home
Language: Korean
The Korean horror drama will give you the chills even if the winter doesn't. In director Lee Eung-bok's show, Cha Hyun-soo (Song Kang) struggles with a death of a family member to a tragic accident and moves to a new apartment.
As inexplicable events begin to unfold in the house, he questions his sanity and finds new connections. Perhaps, Christmas is a good time to make imaginary friends, or is it?
Streams on Netflix from December 18
Bhaag Beanie Bhaag
Swara Bhaskar (playing the titular role of Beanie) is a runaway bride in Neel Shah and Ravi Patel's upcoming comedy show, Bhaag Beanie Bhaag.
After leading a comfortable and sheltered life where she's only said 'yes' to everything people have demanded of her, and followed society's norms, Beanie hears an imaginary wake-up call when her boyfriend proposes to her, and sprints. She runs to answer her calling: the dream of being a stand-up comic.
Can she find a method and purpose in her madness? We sure want to find out.
Streams on Netflix from December 4