This Libra gift guide will come in handy to indulge the diplomats of the zodiac
Strike a fine balance between luxury and thoughtfulness
Just before Libra season begins, we plotted the Zodiac family tree to find that this charming peacemaker is the quintessential middle-child of astrology. Not because the sign is suffocated between the all-powerful Virgins and the sensitive Scorpions, but look closer, and you will realise that your Libra friend is an ambassador of most middle-child traits – even-tempered and balanced.
Born politically correct, no matter how much Chintu chachu pesters them to choose between mummy and papa, the Venus children simply won't. A Libra man maybe sandwiched between his lady love and mummyji, but he knows how to maintain the balance between the two most important women in his life.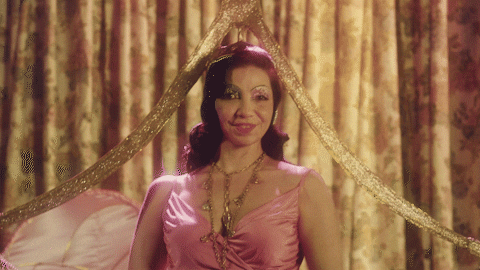 And this calm-under-pressure Libra is probably the only one with some semblance of a work-life balance (even during lockdown).
Yet, at the sight of beauty in any form and the thought of self-indulgence, all their balance and self-control goes kaput. The Venus in their chart has taught them well — L is for Libra, L is for luxury.
This Libra gift guide brings your thoughtfulness to the table, adding multiple filters of 'artsy', 'decadent' and 'indulgent' to appease and pamper the diplomat.
Pro-tip: Elegant gift-wrapping will earn you extra brownie points.
Keep this Libra gift guide handy to indulge your Venus BFFs
A blackboard for the cheese nerds
Libra is ruled by Venus and that should explain their eye for the finer things in life. Let's just say wine and cheese is their comfort meal, and they can rattle off a long list of varieties without the help of Google.
While most of us would be content eating cheese right out of the box, Libras will treasure a dedicated cheeseboard and even pin it to their board of decadence on Pinterest.
With this selection on our Libra gift guide, you'll be forever welcome at their house parties. Ellementry.com ,₹1,490
Lights, camera, instant print
Librans are known to be hopeless romantics. Under these current circumstances, these sentimental Saras have perhaps treasured every last restaurant bill and movie ticket from before lockdown, and they stare at them with a deep sense of yearning.
They enjoy frequent trips down memory lane and love to "keep this love in a photograph."
Capture a permanent space in their hearts with this instant camera which will remind them that time isn't as transient as their Snapchat and Instagram stories.
And unlike other instant cameras, this one comes with a digital backup,  Amazon.in,₹6,146
Let there be candlelight
While the vivacious Libra goes about lighting up every room they enter, you can light up their private sanctum with this gorgeous Tweak Candle, aptly named Joy. The energy-conscious air sign will appreciate the thought and bask in the candlelight of aromatherapy. The gentle scent of mogra may even transport them from their city apartment to a lush tropical garden, albeit mentally. Amazon ,₹850
B for some balanced beauty
This zodiac sign loves luxury and all things beauty, which comes in handy when you're curating a Libra gift guide. And being confident charmers, they don't shy away from trying the latest makeup trends either.
They'll love this all-encompassing Clinique beauty kit: skin tightener, primer, mascara, eye shadow, eye liner, and most importantly, a makeup remover. Fun-fact: Libran charmers are armed with celestial stability and steadiness in life. Perhaps they are the only ones you know who have aced the winged eyeliner without giving themselves a black eye. Sephora.com,₹4,150
Make way for mindfulness
They're forever buzzing from one party to another, so much so that they often lose the connection with their true self. Help them journey inward and dig deeper into those layers of self-awareness and self-exploration with this wellness journal. It will give them a whole lot of room to discover themselves, keep them motivated and nurture their mind. Amazon.in,₹410
Sock it up
The air sign can tell a Picasso from a Van Gogh. And even if they can't, they'll spend an extra minute or a few to learn about them because their ruling planet Venus has taught them all about appreciating beauty, art and love.
When creating a Libra gift guide, don't forget to include these art-inspired socks for your bestie who will love the subtle nod to her creative streak. Amazon.in, ₹1,528