Representative photo: Unsplash
We rated 10 activities that scientists claim will make you happy, from filing taxes to washing dishes
But first, listen to sad songs
Buying fake properties in a game of Monopoly made a generation of Americans happy (albeit momentarily) during the Great Depression of the 1930s. Almost a century later, the world is stuck in a similar situation, but this time we're buying bananas to break some banana bread. Calorie-conscious fitness addicts have already repurposed belts, blankets and ropes to try Iyenger's yoga at home.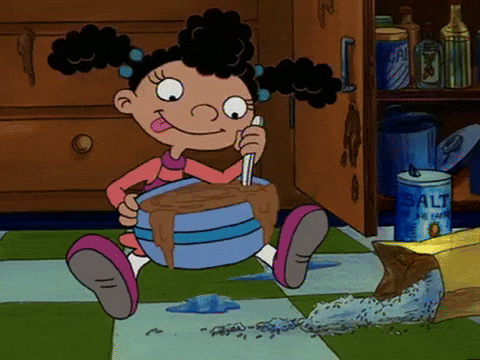 The generation of Corona dodgers have excavated newer, social scientist-approved avenues to unlock joy. Petting your cat (who hates your guts) and stealing soggy fries from your sibling's Happy Meal may give you a flash of gratification, but the sense of satisfaction derived from filing taxes is beyond compare. Yes, you read that right.
PS: Scientists claim that listening to Arijit Singh's tearjerking chartbusters (read: sad songs) can make you happy too.
Allow our joy, productivity and exhaustion meter to help you decode 10 tasks to unlock joy in your everyday life.
It can be quite tax-ing: What's worse than staring at a Physics question paper when you prepared for an English exam? Sitting clueless in front of http://www.incometaxindiaefiling.com.
This year, the deadline to file taxes is November 30 and my colleague made the painstaking effort to explain the filing process. As tedious as it may sound, filing your own taxes can make you feel more accomplished than acing parallel parking in the gallis of Chandni Chowk.
In a 2011 study, Italian economists Diego Lubian and Luca Zarri studied how fiscal morality affects individual happiness. They measured 'tax morale' based on responses to statements such as "Paying taxes is one of the basic duties of citizenship" and "It is right to pay taxes because it helps the weak."
The study found a strong association between tax morale and happiness, concluding that the results "suggest that people pay taxes also because they like it: due to a sense of moral obligation, they feel intrinsically motivated to do it and this generates positive hedonic effects."
Yes, you may add this as a skill on your resume. That's how productive filing your taxes can make you feel.
Journal for your soul:  Call it the Bridget Jones effect. Coined after the protagonist of Bridget Jones's Diary (2009), a compulsive diary keeper, research shows that penning down your feelings helps the brain tackle emotional issues, and can make one feel happier.
"Writing seems to help the brain regulate emotion unintentionally, whether it's writing things down in a diary, writing bad poetry, or making up song lyrics that should never be played on the radio," says psychologist Matthew Lieberman.
Over the decades, journals have evolved to cater to your personality type. There are five-year journals for the compulsive planner, while spontaneous Susans can try the five-minute gratitude books. There are memory journals for kids to track major milestones and wellness journals that put self-care first. Now you can script your own happiness.
Cleaning the veggie-trail: Washing dishes is stress relieving and scientists claim that the brain actually links washing dishes with happiness, if you do it mindfully. We can't say for sure that this study wasn't sponsored by frustrated parents tired of picking up after their progeny, but researchers from Florida State University found that "people who washed dishes mindfully upped their feelings of inspiration by 25% and lowered their nervousness levels by 27%."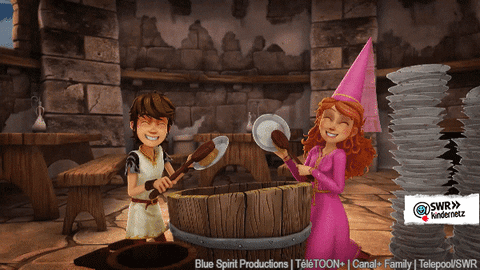 Now you know what you should be doing before a crucial presentation at work. Head to the leaning tower of cutlery in the sink, take a deep breath and scrub away the stains off the plates and your brain.
Shopping is cheaper than therapy, sometimes: 
Don't get us wrong, we've hit the eight-fold path of Buddhism to detach from materialistic needs. We often chant Mastercard's tagline, "There are some things money can't buy".
But analysts claim otherwise. Money can buy happiness. Especially when you're stuck in this virus rut. As stringent restrictions begin to loosen up, consumers are rushing into a post-lockdown retail rebound.
They are making up for all the lost time and demand by purchasing on impulse: from luxury items to things nobody needs — a poncho that will only fit the Great Khali now rests in your wardrobe.
Experts have two words to explain this trending behaviour: revenge spending, when shopping-deprived consumers embark on spending sprees after quarantines and social distancing.
China is leading the way for now, but the world will catch up, they believe. Irony much?
Volunteer for the elderly: The joy of giving is incomparable. Remember all the instances you gave unsolicited advice to younger siblings?
But in these dark, uncertain times of social distancing, you can give more than you imagine. Lend a listening ear or a helping hand to the elderly in your neighbourhood. Chances are their children are not living with them.
A Harvard Business School study found that giving in cash or kind to someone else lifted participants' happiness more than spending it on themselves. Happiness expert Sonja Lyubomirsky, a professor of psychology at the University of California, recorded similar results too.
Social scientists the world over believe that helping others does wonders for your self-image and reduces stress.
Goodwill in the time of Corona boils down to the basics: run errands for the elderly in your neighbourhood, carry their groceries home, make sure their medicines are stocked up, spend an evening watching and discussing the news with them, and if they are the enthusiastic kind, introduce them to social media or play some Ludo.
Calling all the cuddle monsters: 
Cuddling, the first chapter of intimacy, contrary to popular belief, is not a woman's territory. Men love it as much as they love water-cooler gossip. The big spoon, small spoon, half-spoon, spatula — cuddles comes in all forms of cutlery. 
But why is this warm and fuzzy embrace so much in demand?
The science behind this is as simple as cuddle positions: Oxytocin aka the love hormone increases in your blood when there are intimate hugs or physical contact with your loved one. Thus, cuddling leads to a welcome dip in stress and anxiety levels too.
However, the thought of cuddling during this ongoing, uncertain lockdown can fill you up fear. What if he elbows a virus into my spine? Can running fingers through his hair give me the Covid heebie-jeebies?
Experts are yet to find the corona protocol of cuddling and intimacy, and most would suggest you "do it at your own risk".
Playing with pets: There's a reason pet therapy exists, and bring-your-pet-to-work day ensures 100% attendance in office. At first glance, they are fluffy, four-legged, tail-wagging love bombs, and there are no strings attached here.
You love them, they'll smother you, and science says they'll also take care of your mental health. Studies suggest that petting dogs lowers your cortisol levels — the evil stress hormone — and improves your mood instantly. 
Take breaks between work to pet them or play catch with your paw-some buddy.
And if you don't have a pet yet, perhaps, it's a good time to plan (pet) parenthood, or volunteer to walk your neighbour's dog.
Let the music play: The only thing better than listening to music is creating music. All studies resonate with the same notes:
Playing an instrument improves your muscle as well as cognitive memory.
Improves patience: You aren't going to learn to be the fiddler on the roof overnight. So, it develops a sense of determination and resilience.
Playing an instrument helps strengthen motor skills and control, as most instruments require a fair share of movements.
Creating music doubles as an emotional outlet.
PS: Turn a deaf ear to your detractors who'll discourage you in the first few months when you struggle with notes. Extract revenge a year later when they request you to play a song for them — give them the silent treatment.
Move your body: The gym is a larger-than-life chemistry lab, and exercising produces more chemicals in the brain than we did during our 10th standard science practicals.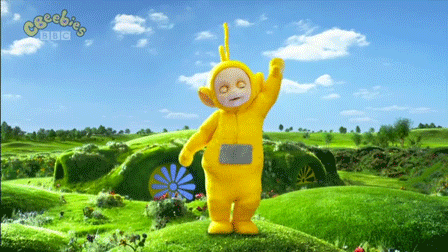 Working out comes in all hazardous shapes and forms. From the deathly Katrina Kaif workout to the cake walk-ish brisk walk in the park. End result: exercise that doesn't kill you, makes you happy.
Health psychologist Dr Kelly McGonigal says, "When you exercise, it increases endorphins, dopamine, adrenaline and endocannabinoid — these are all brain chemicals associated with feeling happy, feeling confident, feeling capable, feeling less anxious and stress and even less physical pain."
Dress to kill at work: The expiry date of the Coronavirus is a dicey subject, but the makeup you've procured over the last couple of years is racing to expiration. Is it fair to let it rot in peace? We didn't think so.
As comfy as we've become in our new work wardrobe — sabzi-stained pyjamas and ganji — it's about time we paid some attention to the work clothes that are currently on a forced sabbatical.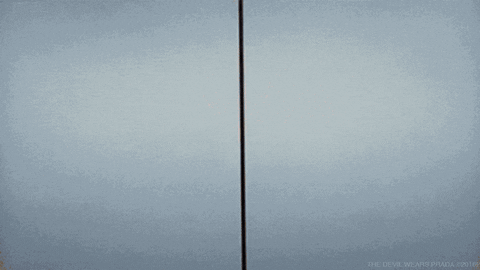 In a survey conducted by Thrive and the Business of Fashion about the psychology of workwear, 66% respondents believe that "the way they dress for work represents their true selves."
Dressing up for work jolts you out of your slumber mode, recharges you, and might also fetch you a compliment or two during the work calls. Now that's a bonus one could get used to.
PS: Reconcile with the pantsuit or the khadi sari, take 27 selfies, but maybe give the stilettos a miss.