Photo: Candice Picard/Unsplash
What I discovered about myself during self-isolation
Our Tweak family, of readers and writers, introspects
Just like Netflix's latest hit show Never Have I Ever plays up all possible Indian stereotypes, I too have lived up to self-isolation stereotypes.
Pre-quarantine, I didn't know the basics of baking. But since March 24, I've baked enough cakes to make Nigella Lawson proud.
The home workouts I've bookmarked outnumber the times I've worn pants.
I've also binge watched all of Netflix and taken mid-day naps on a Tuesday afternoon when I should have been working.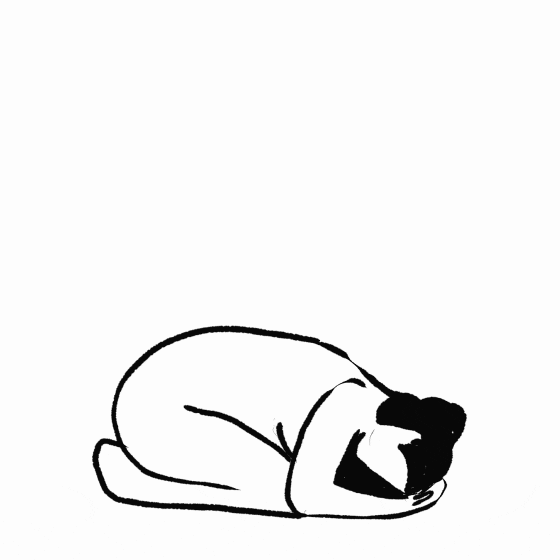 Between seesawing through the two phases of self-isolation, I have had way too much time on my hands to think — no matter how much I tried not to.
Introspecting during self-isolation isn't mandatory, but it's also unavoidable. You're watching your kid play on her iPad after harassing you for four hours and you suddenly wonder when you became the kind of parent to rely on a digital babysitter.
Or one minute you're watching Tiger King, and the next you're wondering what broke you enough to be so invested in this.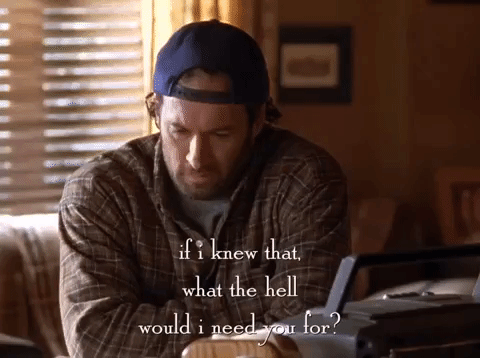 We turned to our Tweak family to find out what they learnt about themselves or just discovered about life, during self-isolation.
If you need a little silver lining or a reminder of things to be grateful for, from reconnecting with family members they're 'stuck' at home with, to finding unlikely allies (a mom, and her 20-year-old son) — read our list.
What I discovered during self-isolation
"Realised it's a happy life"
Started learning German .. For which I was not getting time while working . Spending time with my mother, which I guess I wasn't able to do in 10 years as I lived far away from her , but I came back to my hometown before all the lockdown started. It's a happy life — @anjali_kishore
"Found a buddy in my 20-year-old son"
Found a buddy in my 20-year-old son, got back to my classical music training, reading and so many more revelations. The lockdown has been a blessing in a disguise — @pallaviashetty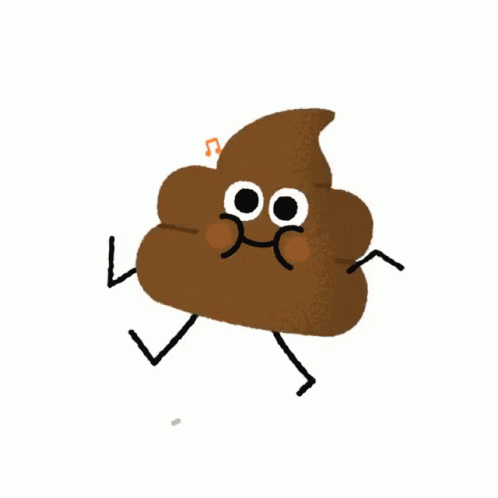 "I am not actually constipated"
I now know how my toes look like without nail paint on them — Think I didn't recognise them at the start. Oh, and one more — I'm not actually constipated. I just never went to the loo when in office —@trishahazarika
"Meditation actually helps"

That meditation actually helps and calms you down and prepares you for the day ahead which demands your energy —@tondapusnigdha
"I learned not to grumble in self-isolation"
Tried my hand at Haiku and learnt I was terrible at it; learned to make yummy pickles (thanks to Rujuta Diwekar) and had terrific, long and animated zoom convos with my kids in different parts of the world. I learned not to grumble about being in isolation a few years ago when we moved away from the city, so that doesn't count — @mamluchatterjee
"I am learning to sustainably use household items"

I now value my cotton tees and khadi fabrics more than any swanky dress pieces. I am learning to sustainably use items around my house — @arpita2563
"Made peace with my thoughts"

Have spent time with my thoughts and seem to be able to now finally comfortably sit with them peacefully — @richasthakur
"I'm not as rational as I thought I was"
The one thing I've learned about myself during quarantine is that I'm not as rational as I've led myself to believe. I panicked a lot, went into completely illogical spirals of questioning every action, every step out of the house to the grocery store, every cough, sneeze and sniffle (even if it was just in my head). It took a lot to reel myself back into to thinking straight and not being constantly paranoid. — @grumpusss
"Dishes multiply like rabbits and my parents are right about everything"
Self-isolation taught me that my parents were in fact, if not always, then more often than not, absolutely right. Wake up early so that you can ease into the day instead of rushing and falling over things and wash the dishes as soon as you're done eating, otherwise they multiply like rabbits. Because I swear I did not use four pans, nine plates, 11 spoons and five bowls in one day.
There's a lot more, but I don't want them gloating too much — @nikhitaarora95
"Relying less on others"

I realised that if you are determined to do things on your own, then you depend less on others. Which is a good thing as you realise your own potential — @karunasinh
"I'm learning to let go"
I'm a bit of a control freak. My life is scheduled down to the kind of breakfast I have on each day of the week and I tend to be very hard on myself when I 'let go'. With quarantine, I was worried I would turn into a slacker so I've been trying even harder to make sure I stick to a schedule.
If I don't, like the one day I napped on a weekday instead of working, the inside of my brain turns into a war zone.
Don't get me started on what happens if I miss a workout for the day.
This constant need for control makes it difficult for my family who isn't used to having me around 24/7. I know I'm being irrational — so there's a high level of self-awareness, but there's also the stubborn inability to let go. But I'm working on it — @chandnis2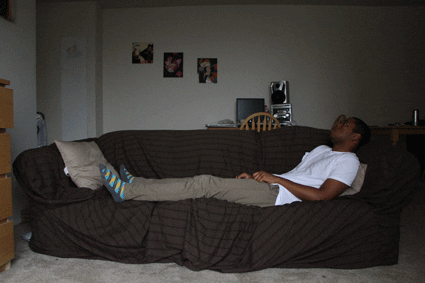 "My restless mind needs to be constantly occupied"
Quarantine reinforced the popular belief that I definitely need to start some form of guided meditation or yoga under supervision. I'm more restless than ever. I've a constant need to stay busy: this includes posting 20 meaningless Instagram stories or chopping 20 onions or rearranging my desk in 14 different ways.
I have successfully detached myself from consuming news 24/7 though, and haven't switched on the panic mode yet. But coping with the free time in the evenings and on weekends is still a challenge. I've decided to cook on weekends now because people say it can be therapeutic.
On the other side of the lockdown, I'll really need to calm down, get a new pair of glasses (thanks to the excess screen time) and some alternative healing sessions.  — @arundhatichatterjee
"I have more energy than I thought I did"
I realise I have a lot more energy than I thought I had. Without the domestic help, I've been able to run a home — especially one with senior citizens — like a well oiled automaton. And we are definitely not people-dependent to get work done. — sudha1371
"I am turning into a robot"
With my stash of chips and chakli slowly depleting and no motivation to exercise, I have officially turned into a robot. Complete with frozen muscles and working in overdrive.
Productivity has reached an all-time high sans energy drinks because honestly, where am I even going to go with the wings. I just don't know how long I can pull through with all the extra load before I breakdown — @lamiyachitalwalla