Rising from a Schitt situation and making it to a Good Place
7 real-life lessons from the character development of our favourite shows
You know how some people clap when the aeroplane lands and you're sitting there wondering what is going on? I was the clapper, watching the finale of The Queen's Gambit. I loaded up the series reluctantly since I have zero interest in chess and child prodigies. But Elizabeth Harmon's character development got me hooked, just one episode in.
Harmon loses her mother, ends up in an orphanage and shoots to stardom as a chess wizard, all while very young. She grows up with a drug dependency, grief, alcoholism, mental health issues and an opponent she can't seem to figure out.
Watching Harmon's character development had me thinking a lot about my own. I'm not a prodigy of any kind, except maybe at avoiding phone calls. But as someone living and working with a mental illness, I've experienced how the two butt heads.
I've often questioned if the medication dampens or heightens my own creative abilities. Watching Harmon land on her feet and own the fact that it wasn't the drugs, alcohol or grief that gave her an edge but pure, unbridled talent, connected with me in deeply profound way.
It also got me thinking about other instances of incredible character development that connect with us at a subliminal level, mirroring our own choices, and offering important life lessons.
Character development 101: on-screen icons and the lessons they taught us
Sartaj Singh, Sacred Games
Police officer Sartaj Singh (Saif Ali Khan) is in the throes of a mid-life crisis. He's passive, unfit, coming to terms with a divorce, on medication for anxiety and struggling with the politics of his job… until a chance encounter with notorious gangster Ganesh Gaitonde sets him on a new path.
You'd expect a man in his condition to easily unravel when staring down the barrel of a metaphorical and literal gun to save his city from nuclear attack. But Singh manages to pull through with some semblance of triumph and clarity.
Real-life takeaway: Anxiety can be crippling, but focusing on making one important decision at a time could help us pull through. Whether it's venturing out to a grocery store after months of staying indoors or making that phone call you've been thinking about for the last two days.
Rosa Diaz, Brooklyn Nine-Nine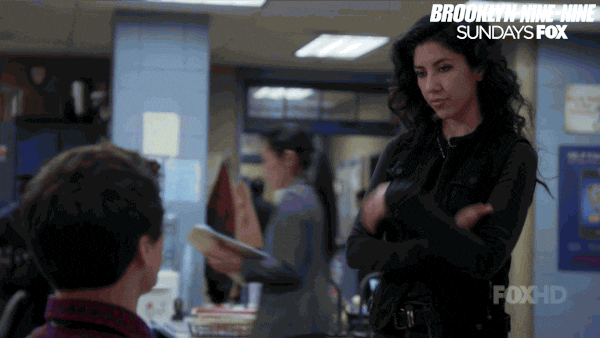 Detective Rosa Diaz (Stephanie Beatriz) is the resident badass of Brooklyn Nine-Nine. Tough, intelligent and guarded, she's a difficult read to her colleagues.
They eventually recognise her loyalty and emotional depth, as she opens up about her feelings and insecurities to those closest to her. We see her softer side when she admits she struggles with communication.
Real-life takeaway: For women in the workplace, especially those in leadership positions, it can be hard to be taken seriously for your talents and skills without created a dragon-lady facade. Diaz shows us the power of vulnerability, and how depending on others can often be a source of emotional strength.
Steve Harrington, Stranger Things
The well-coiffed, unlikeable high school jerk for whom popularity is the ultimate life goal leaves you hoping he steers his car off a cliff.
But over the course of three seasons, we watch him come to the aid of his ex-girlfriend, becomes a father-like figure to the younger group of kids and stand up to bullies.
In a particularly vulnerable moment, Harrington wonders whether high school was his peak, questioning if anything is going to be as good as that for him in the future. But even with moments of existential dread, he continues to show up for the people he cares about.
Real-life takeaway: Instead of holding on to his high school glories, Harrington embarks on a journey of self-discovery, admitting his mistakes and facing the consequences.
 Alexis Rose, Schitt's Creek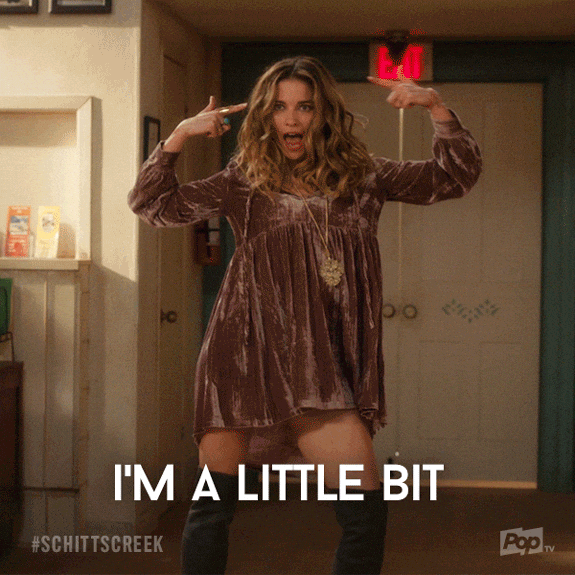 As the Rose family faces a dizzying fall from grace, we meet Alexis Rose, a ditzy, self-absorbed young woman who's never had to work for anything in her life.
Through the course of the show, she goes back to high school, builds real relationships with her family and gains a college degree to start her own PR business.
We also see her growth in her relationship with local veterinarian Ted (Dustin Milligan). From treating him like a convenient plaything, she grows to genuinely care for someone other than herself, making compromises and sacrifices she wouldn't have done before.
Real-life takeaway: When life hits you hard, it's easy to feel like a victim. But Alexis focused on becoming independent and self-sufficient, instead of letting her partner do the heavy lifting.
Sanjeev Mehra, Paatal Lok
In Paatal Lok, journalist Sanjeev Mehra (Neeraj Kabli) gave us a storyline that's all too familiar for working professionals.
The once-celebrated investigative journalist is becoming dead weight, and now risks losing his job. When a foiled assassination plot gives him 15 seconds of fame, Mehra must decide: Does he stick to his journalistic guns or seize the opportunity to boost his ratings?
Running high on this power and fame, he starts neglecting the things that matter including his integrity and marriage. Mehra may have become the man of the hour but he's a shadow of the respected man he once was.
Real-life takeaway: How far are we willing to go to stay relevant? When we get so focused on our self-interests — whether it's a promotion or a drastic new diet plan — we lose sight of the impact it has on the people around us, swallowing anyone who tries to get in our way.
Tahani Al-Jamil, The Good Place
Tahani Al Jamil is posh, entitled, and always has to be the centre of attention — which is why she's landed in the Bad Place after her death.
But we see that her obnoxious facade protects deep-rooted insecurities brought on by her cold-hearted parents who constantly pitted their daughters against each other.
In a show with character development as the central theme, it's unsurprising that Al-Jamil works towards self-improvement, slowly coming to terms with her own faults, reconciling with her sister and forgive her parents.
Real-life takeaway: Al-Jamil tried to do the right thing… as long as her every action is met with public adulation. She soon realises that this superficial desire is the root cause of her constant unhappiness, and learns to look inwards for that validation she craves.