Representative photo: Wikimedia Commons
This Durga Puja, indulge in some 'pet' puja with 5 eclectic Bengali recipes
From savoury to mishti and everything in between
Bengalis are hungry. For conversations that chew our brains, bustling addas and anything cooked in mustard oil. This obsession with food — generously spiked with paanch phoron and posto — translates into life lessons for toddlers, rejection in the 'shaadi' market and sonorous belches nobody asked for.
At the age of four, before our tiny fingers can scribble full names, we master the art of separating fish bones from the tender flesh.. Elders consider this the only way to tackle life's countless challenges. "Prioritise what's important, discard the rest," Dadaji would say, even if that meant choking on the mustard-laden fish bone. Just wash it down with a tiny ball of rice.
Eligible grooms need to pass the fish test — spend time with the to-be FIL in the fish market while he judges your bargaining skills. The match can sometimes depend on your catch of the day.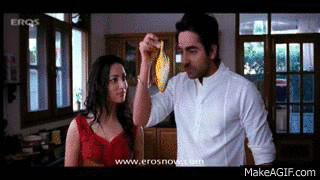 We love our sweets so much that we also name one in every three girls Mishti (daak naam). Recently, Kolkata also became home to the country's first mall of mithai called Mishti Hub — a sugar rush you can't resist.
Yet we are more than just pescatarian diabetics, especially during Durga Puja. We hop from one pandal to another, stuff our faces (with vegetable chops, mutton kathi rolls, aloo'r dum and luchi), and dissect them as a matter of national interest: "Should have cooked the mutton for three more minutes" or "Last year's phuchka was spicier".
This year, stringent rules of social distancing mean that Durga Puja is reduced to pet puja. Home chefs are now Ma Durga incarnates, using eight extra imaginary arms to conjure up the family's favourite Bengali recipes.
We spoke to home chefs from Kolkata, Mumbai and Bhopal to fulfil our festive cravings with some popular Bengali recipes like Dum Aloo and a few unusual ones — a 'plastic' chutney, some dhoka you won't regret and a gingerbread man made of kheer.
Statutory warning: Keep some mukhwas handy, AKA Gelusil.
5 Bengali recipes for 5 days of Durga Puja
Plastic Chutney
It's not a recipe from a recycling factory, we swear. It's a crowd favourite since ages. "Raw green papaya is processed with a lot of sugar and a hint of cinnamon to turn it into what looks like edible, environmentally-friendly sheets of plastic. No ban on this plastic ever," says Bhopal-based Dipanjan Mukherjee, who test drives Bengali recipes at his home kitchen, Park Street Cafe.
Ingredients
200 gm raw papaya (thinly sliced – 10mm x 0.5 m)
Cinnamon stick – one inch
20 gm cashew nuts, split
10 gm raisins
200 gm sugar
Two pinches of salt
1.5 ml lime juice
250 gm water
Directions:
1. Add papaya, sugar, cashew, raisins, cinnamon and salt to water and cook over low heat.
2. When the mixture turns transparent and the papaya is well cooked, turn off the heat and add lime juice.
3. Cool it to room temperature and then refrigerate for a minimum of 8-10 hours before serving.
4. Serve cold after your meal.
Allergy advisory: contains papain enzyme and cashew.

Dhoka'r Dalna 
Pro tip: If a girl loves you enough, she will serve you some Dhoka (chana dal cakes). Bengali recipes take much pride in wordplay. Dhoka (betrayal) in a Bengali kitchen is exactly the kind of treacherous act you'll love.
When you want to deceive someone into believing that they are having a spicy, non-vegetarian gravy, using a pure vegan recipe, you serve them Dhoka'r Dalna (spicy dal cake curry).
"It's nutritious, vegan and a must-try during Navratri," says Mukherjee.
Ingredients:
For Dhoka
200gm chana dal (soaked overnight)
1 tsp salt
2 tsp sugar
6-8 green chillies
2 tbsp peanut oil
2 tbsp ginger paste
1 tsp cumin powder
½ tsp turmeric
A pinch of asafoetida
20 gm red peanuts (roasted and chopped)
1 tbsp flour
Vegetable oil (for frying)
For the gravy
4 tbsp mustard oil
5 dried red chillies
5 bay leaves
5 cardamom
1 stick of cinnamon
5 cloves
1 tsp cumin seeds
300 gm potatoes (cubed)
2 tbsp ginger paste
1 1/2 tsp cumin powder
1 tsp coriander powder
1 tsp turmeric
1 tsp Kashmiri red chilli powder
A pinch of asafoetida (hing)
50 gm tomato (diced)
6 green chillies (slit)
Salt to taste
1 tsp sugar
15 gm ghee
½ tsp garam masala
Directions
For Dhoka
Soak chana dal overnight. Strain and grind the dal coarsely with salt, sugar, green chillies and water.
In a pan, heat the vegetable oil. Add ginger paste and fry for 20 seconds. Add cumin powder, turmeric, hing and fry again.
Add ground chana dal and chopped peanuts.
Once the mixture changes colour, transfer it to a flat, greased surface.
Shape the dough into two-cm thickness and cut into shapes of barfi.
Fry the pieces on medium heat until evenly brown. Set aside.
For the gravy
Heat mustard oil until pale yellow. Temper it with dried red chillies, bay leaves, cloves, cardamom, cinnamon and cumin seeds.
Add potato cubes and fry them on medium heat until golden.
Add ginger paste, cumin powder, coriander powder, turmeric, Kashmiri red chilli powder and hing. Fry the spices. Add salt and sugar, and cook. Add tomatoes and slit green chilies.
Add water to form the curry. Once it comes to a boil, lower the dhoka one by one. Allow everything to bubble on medium heat for a few minutes so the gravy thickens.
Add ghee, garam masala and two more slit green chillies for flavour.
Allergy advisory: Contains peanuts
Maachher Kochuri
If it's not fishy enough, the meal is not satisfying enough. Kolkata-based home chef and blogger Anindya S Basu shares his mom's recipe that she prepares every Navami during Durga Puja. "She single-handedly prepares and makes this filling feast for us — it's one of the best memories of Durga Puja. The sabzi always plays a second fiddle, so don't bother much about that," he says.
Ingredients
For the filling:
250 gm Katla or Bhetki fish fillet

1 tsp turmeric powder

1 large onion, finely chopped

1 tsp ginger paste

1 tsp garlic paste

½ tsp red chilli powder

½ tsp cumin powder

½ tsp coriander powder

2 green chillies, chopped

¼ tsp garam masala

A pinch of sugar

Salt to taste

2 tbsp mustard oil
For the dough:
300 gm flour

1 tsp ghee or oil

Salt to taste 

½ tsp sugar

Water as necessary 
Directions
For the filling:
Marinate the fish with salt and ½ tsp turmeric powder. In a frying pan, take 1 tbsp of oil and heat it. Fry the fish in the oil over medium to high heat. Take the fish out and let it cool.

Separate the bones if you are using Katla. Mash the flesh with your fingers.

In the same frying pan, add the rest of the oil and heat it. Add the onions first and fry. When it has just started to get some colour, add the ginger and garlic paste.
Keep frying for a couple of minutes and then add the powdered spices.
Stir fry and cook till the raw smell goes away, and oil starts to release from the sides.
Add the fish to this spice mix and stir fry. Season with salt and add some sugar.
Add chopped green chillies. Let this filling cool down.
For the kochuri:
Take the flour and add all the ingredients except water. Mix everything. Then slowly add water and make a dough. Add very less water.

Knead well till the dough is smooth. Cover and keep it aside for 15 to 20 minutes.

Cut the dough in small portions. Portion out the filling into small balls too and keep it ready.
Grease your work top and then roll out the small dough into a thin disc. Add the filling in centre and bring the ends of the disc to cover the filling and twist from top. Then turn it over and roll out once again with the filling inside.
Heat the oil for deep frying and when the oil is smoking hot, slide the kochuri dough in the oil and fry till they have puffed up.
Serve Maacher Kochuri with pickle of your choice, or a simple potato sabzi.
Kheer er putul
The children's fantasy novel, Kheer er Putul (sugar doll), written by Abanindranath Tagore, found its way to Bengali kitchens soon enough.
"My nani introduced me to kheer er putul. Grandchildren would wait for Shashti to arrive although we didn't know the rituals or the purpose. Our only attraction was the sugar doll. That tiny little doll made out of kheer took our breath away until each one of us devoured at least one Kheer er Putul," says home chef Kamalika Chakraborty, who runs a weekend pop-up kitchen in Kolkata where you can sample Bengali recipes first-hand.
Ingredients
1 ltr full fat milk
1/2 cup sugar
A few cardamom seeds
Directions
Boil the milk till it thickens. Add the sugar.
Let the sugar melt and blend nicely so the milk condenses to a semi-dense dough texture.
Cool it down completely. Take a little portion and give it a shape of a doll. Use the cardamom seeds as eyes.
Dum Aloo
We love adding aloo to our Bengali recipes so much that we added it to our biryani too. We have aloo'r torkari with luchi (puri) on regular Sundays, but with the festive filter on, our aloo preparations get an upgrade and transform to dum aloo. It's spicy enough to make you grab the nearest bottle of water, but not too spicy to burn your insides.
Mumbai-based home chef Reba Mukherjee shares her signature dum aloo to keep you company this Navratri weekend. "It's the most versatile form of aloo you'll ever find. Pair it with anything — pulav, rice, paratha, puri, and so on," she says.
Ingredients
1/2kg baby potatoes, boiled and peeled
5 tbsp mustard oil
1 big tomato, cubed
1 medium-sized onion, chopped
1 tsp ginger
1 tsp garlic, finely chopped
1 tsp fennel seeds, roasted
1 tsp cumin seed
2-3 cardamom
1 stick of cinnamon
5-6 cloves
1 tsp coriander seeds
2 bay leaf
1/2 tsp sugar
1tsp turmeric
1 tsp red chilli powder
2 tbsp curd
Directions
1. Take cardamom, cumin seeds, two-three cloves, cinnamon and coriander seeds, and grind them together. Keep aside.
2. Take oil in a pan and fry the tomato cubes with chopped onion, the remaining cloves, garlic and ginger. Make a fine paste.
3. Add 4 tbsp oil in a separate pan, fry aloo and keep aside.
4. In the same pan, add bay leaf, sugar, red chilli powder, turmeric and the onion-tomato masala. Fry for five minutes.
5. Add salt and curd and mix well. Add fried potatoes and half cup water, cook for some time.
6. Garnish with coriander leaves, and serve with puri.