Mini MasterChef Nihal Raj
Cooking with kids — a manual for stressed-out parents
Bonding with them through food could get them to stop criticising your cooking
"She's toast — chilli cheese toast" — is what I want on my epitaph. It succinctly sums up the fact that I'm well, dead, is an ode to my forever love and highlights the crowning glory of my cooking career — chilli cheese toast.
Dollops of Maggi Hot & Sweet mixed with grated cheese, for those who like it hot.
A little pudina chutney for those who like it spicy.
And a combination of the two, with a sprinkle of green chilli for those who like it flamin' hot, up above and down below.
My culinary career began with a copy of Cooking with Kids by Tarla Dalal.
Unlike India's kiddie cooking sensation — Nihal Raj AKA Kicha —  that's where I peaked.
I didn't enter the kitchen until a couple of decades later, when my mother tried to impart whisking wisdom to me, but that, like a lot of mother-daughter relationships ended with the start of WWIII.
Cooking with kids has a host of benefits — it keeps them entertained and occupied, especially when you're stuck at home; it teaches them basic survival skills when they're young, and most importantly, it's the most effective way of getting them to stop criticising your cooking.
So grab your happy helper and scroll through.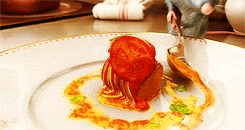 From healthy ragi almond meal pancakes for breakfast, to a fun multi-coloured salad jar for lunch, and a refrigerator cake for everyone's favourite meal of the day — dessert.  Read on for the fun recipes you can try while you're cooking with kids.
Never leave a child unattended when cooking with kids, and delegate tasks according to age and capability 
Cooking with kids: recipes to take you from breakfast to dessert
Salad in a jar from Hellowonderful.co
If they're old enough to read, swipe away from this cooking with kids recipe because it's the secret to getting them to eat their vegetables and making it seem like it was their idea.
Difficulty level: Easy
Ingredients:
Ideally let your child pick the four veggies that they would like to eat.
Carrots
Peas
Corn
Avocados
Lettuce
Fruit (strawberry, raspberries, blueberries)
Croutons/crisps for some crunch
Salad dressing of your choice 
A mason jar
Directions:
Chop up your veggies.
Lay them all out on a platter so your child can see the colours.
Start layering — start with the dressing so it doesn't get the other veggies too soggy, and begin by layering the heaviest vegetables at the bottom, and greens on top.
Top it off with croutons or crisps.
Shake up jar, pour into a plate and eat.
Alternately, refrigerate until your kid is ready to dig in
Mini lasagna cups from damndelicious.net
Everything is cuter in tiny versions — well, most things. Lasagna happens to be one of them. These mini lasagna cups make cooking with kids far easier — and you'll watch them fly off the plate.
Difficulty level: Easy
Ingredients: 
1 tbsp olive oil
2 Italian sausage links (casing removed)
1 cup marinara sauce (or homemade pizza sauce)
1 1/2 cups ricotta cheese
Salt and freshly ground black pepper, to taste
24 2-inch wonton wrappers
1 1/2 cups shredded mozzarella cheese
2 tbsp chopped fresh parsley leaves
Directions:
1. Preheat oven to 375°F. Lightly oil a 12-cup standard muffin tin or coat with nonstick spray.
2. Heat olive oil in a large stockpot or Dutch oven over medium heat. Add Italian sausage and cook until browned (about three-five minutes), making sure to crumble the sausage as it cooks; drain excess fat and stir in marinara sauce.
3. Season ricotta cheese with salt and pepper, to taste; set aside.
4. Fit wonton wrappers into each of the 12 muffin tins, pressing carefully to make sure there is an opening in the centre. Fill each cup with a tablespoon of ricotta cheese. Top with a tablespoon of marinara mixture and one tablespoon mozzarella cheese; repeat with one more layer.
5. Place into oven and bake for 10-12 minutes, or until the cheese has melted and the wonton wrappers are golden brown.
6. Serve immediately, garnished with parsley, if desired.
* You can replace the wonton wrappers with canapé cups
Pin wheel sandwiches from Tarladalal.com
Crunchy, tangy, a little sweet, and incredibly cute to look at —  these finger sandwiches will make those tea parties with your kids more fun.
We might even use this cooking with kids recipe to impress grown-ups  at our next brunch.
Difficulty level: Easy
 Ingredients:
6 slices bread
2 tsp mixed fruit jam
2 tsp cheese spread
1 tsp mustard sauce (rai/sarson)
1 tsp butter
1 tsp green chutney
A few coloured capsicums (thinly sliced)
2 tsp black olives (finely chopped)
Directions:

Remove the crust from all the bread slices and discard them.
Flatten each slice using a rolling pin.
Place a bread slice on a clean, dry surface and spread a teaspoon of jam evenly over it.
Place another bread slice over it and spread 1 teaspoon of cheese spread and ½ teaspoon of mustard paste evenly over it.
Put the third bread slice on top and spread ½ teaspoon of butter and ½ teaspoon of green chutney evenly over it.
Place a few capsicum slices on one side of the sandwich and top it with 1 teaspoon of olives evenly over it.
Tightly roll the bread slices from the capsicum and to the other end to make a roll
Cut the roll into seven equal portions using a sharp knife.
Repeat step 3-8 to make more pinwheel sandwiches.
Serve immediately.
Broccoli (hari gobi) tikki from harighotra.co.uk
"This was made using alien slime — and it'll give you superpowers." All you need to tell your little one to get them to eat these greens.
They will need your help with chopping and frying. (And to face the disappointment of not waking up with superpowers.)
Difficulty level: moderate
Ingredients:
 500g broccoli
4 medium potatoes (washed, with skin on)
1 tbsp oil
2 tsp cumin seeds
1 tsp coriander seeds
1 tsp salt
2 green chillies, finely chopped
½ tsp turmeric
1 tsp chaat masala
3 spring onions
1 handful fresh coriander 
Directions:
Place potatoes (with the skin) into a pan, cover with cold water and bring to the boil. Reduce the heat and leave to cook gently until soft. Drain and cool.
Once cooled, peel the skin off with your fingers and discard. Grate the potatoes into a bowl and set to one side.
Chop the broccoli florets so they are finely shredded.
Heat a frying pan and toast the cumin and coriander seeds until they become fragrant, remove and set to one side to cool, then grind to a powder.
Heat a large frying pan. Add 1 tablespoon oil and the shredded broccoli. Toss to start it cooking and add the coriander and cumin powder.
Add the salt, turmeric, green chillies and chaat masala.
Once the broccoli has softened (about six-seven minutes), remove the mixture from the heat and leave to cool.
Add some of the potatoes in and mix it all together add more potatoes until the mixture has combined.
Add the fresh coriander and the spring onions. You should end up with a lovely thick mixture. Check the seasoning; adjust if required.
Wet your hands, to stop the mixture sticking to your fingers and take a ball mixture. Shape into patties or tikki, roughly seven cm in diameter and about two cm thick.
Repeat until they are all made. Place in the fridge until you are ready to cook them.
Heat a frying pan or tava and place the tikki on for two-three minutes until they turn a lovely brown colour. Turn the tikki and cook the other side too.
These are very delicate, so be gentle. Remove and place on a baking sheet and keep warm in the oven until you are ready to serve them.
Pizza skewers from Foodnetwork.com
Pizza on a stick is just as good as pizza on a plate. This twist makes cooking with kids — and then eating your masterpiece — the highlight of your day.
Difficulty level: Moderate
Ingredients
1 cup marinara sauce (warmed, for dipping) (alternately use homemade pizza sauce)
Grated Parmesan, optional
Crushed red pepper flakes, optional
1/3 cup olive oil, plus more for oiling the grill grates
2 tbsp Italian seasoning
Kosher salt
All-purpose flour (for dusting)
1/2 pound pizza dough, cool to the touch
1 pint grape tomatoes (24 to 30)
12 ounces sweet Italian chicken sausage links (about 4 links, cooked and sliced 1/2 inch thick)
1 pound fresh mozzarella, thinly sliced
1/2 cup fresh basil leaves
 Directions:

Soak eight 12-inch wooden skewers in water for 30 minutes. Prepare a grill for medium heat. Cut a 12-inch-square piece of aluminium foil.
Stir together the oil, Italian seasoning and 1 teaspoon salt in a large bowl.
Dust a work surface with flour. Roll the dough into a rectangle about 11 by 6 by 1/4 inches.
Using a pizza wheel or a knife, cut the dough into 1-inch strips, then into 1-inch squares. Add the dough squares, tomatoes and sausage to the seasoned oil, and toss gently to coat.
Working quickly to keep the dough from getting warm, thread the skewers, alternating sausage pieces (skewer them through the casings), tomatoes and dough squares (skewer them through opposite sides of each square, keeping them as flat as possible so they cook through).
Leave 1/2 inch of the skewer at both ends empty. Each skewer should have four pieces each of sausage and dough and about three tomatoes.
Grill the skewers, covered, until the tomatoes have dark grill lines and the dough squares have started to puff, two to three minutes.
Put the prepared foil square on the grill, and transfer the skewers onto the foil cooked-side up, so that they are almost touching.
Top with the mozzarella, and grill, covered, until the tomatoes are soft, the dough squares have doubled in size and the mozzarella has melted, three minutes more.
Divide the skewers among four plates. Tear the basil leaves over the tops.
Serve with the marinara sauce, for dipping
Mini Rainbow fruit pizzas from Simplyseasonal.com
This may feel like a cheat-sheet to get your kids to eat healthier, and for that you are welcome.
This rainbow of goodness includes a cookie crust and frosting, so it'll be as close to dessert as they can get, with a healthy topping of fruits.
Difficulty level: easy
Ingredients:

For the cookie pizza crust:
12 pitted deglet dates
1 cup almond meal
1/2 tsp baking powder
1/8 tsp salt
2 tbsp honey
1 tbsp coconut oil
1 tsp vanilla
1/4 cup rolled oats
For the frosting
6 oz creamed cheese
1 1/2 tbsp honey
1 1/2 tsp vanilla
For the fruit topping
1/2 cup chopped strawberries
1/2 cup chopped oranges
1/2 cup chopped pineapple
1/2 cup chopped kiwi
1/2 cup blueberries
1/2 cup quartered grapes
Directions:
Soak 12 pitted deglet dates in warm water an hour before you begin. Also, about 30 minutes before you begin, remove the cream cheese from the refrigerator so that it softens.
Once the dates are done soaking, make your dough. Combine the dates, almond meal, baking powder, salt, honey, coconut oil and the vanilla in a food processor. Process until smooth.
Then add the rolled oats and process until they are chopped into small pieces and evenly combined into the dough.
Chill the dough in the refrigerator for an hour.
While the dough is chilling, make the frosting. In a medium mixing bowl, combine the cream cheese, honey and vanilla. Using an electric mixer, whip until light and fluffy for about five minutes. Refrigerate until you're ready to use.
Cut up the fruit into small coin-sized pieces while the dough is chilling and then refrigerate until you are ready to use.
Preheat your oven to 350ºF. Roll the dough out between two pieces of parchment paper. Using a water glass as a cookie cutter, cut out eight circles. This is a soft, sticky dough, so if the dough becomes hard to work with, place it in the freezer for a few minutes to harden. Also, peel the parchment away from the dough cutouts like a sticker, instead of using a spatula. Bake for 9-11 minutes, and then allow to cool.
Once the cookie crust is done cooling, decorate your fruit pizzas by spreading on a layer of the cream cheese frosting and then sprinkle with fruit.
Serve immediately.If you aren't planning on serving the rainbow fruit pizzas all at once, store the cookie crusts, frosting and fruit separately and decorate before serving.
Chocolate chip granola bites from Tasty.co
If you're tired of whipping up complicated afternoon snacks or have finally run out of your chakli supply, get ready to have a ball with these chocolate chip circles of cheer.
Difficulty level: easy
(Makes 12 bites)
Ingredients:
100gm/1 cup oats
120gm/½ cup nut butter (of your preference)
85gm/ ½ cup chocolate chips
115gm/ ⅓ cup honey
1 tsp vanilla extract
1 tsp cinnamon, optional
Directions:

Mix together oats, cinnamon, vanilla extract, nut butter, honey, and chocolate chips in a medium bowl until well-incorporated.
Cover with plastic wrap and chill in the refrigerator for an hour.
Roll into balls the size of a ping pong ball.
Keeps in the fridge, in a tightly-sealed container for up to a week.
Jelly cookies from Taste.com.au
You didn't think we'd go completely dessert-free in this cooking with kids guide, did you? Cookies that are vibrant, squishy and happy are better than any other kind of cookie.
Just ask Flubber.
Difficulty level: easy
Ingredients:
• 250g butter, softened
• 1/4 cup caster sugar
• 1 egg
• 2 1/2 cups plain flour
• 85g packet lime-flavoured jelly crystals
• 85g packet raspberry-flavoured jelly crystals
• 85g packet orange-flavoured jelly crystals
• 1/4 cup boiling water
Directions:
1. Using an electric mixer, beat butter and sugar until pale and creamy. Add egg. Beat until combined. Sift flour over butter mixture. Beat until combined. Divide dough into three equal portions.
2. Place jelly crystals in three separate bowls. Working with one flavour at a time, add a tablespoon of boiling water.
3. Whisk to combine (crystals will not dissolve completely). Add a portion of dough. Stir with a wooden spoon until well combined.
4. Place on a sheet of plastic wrap. Using plastic wrap to avoid dough sticking to your fingers, shape into an 18cm-long log. Repeat with remaining jelly crystals, boiling water and dough to make three logs. Freeze for 30 minutes.
5. Preheat oven to 180ºC/160ºC fan-forced. Line three large baking trays with baking paper.
6. Remove one dough log from freezer. Slice log into 1cm-thick rounds.
7. Roll each round into a ball. Place balls, three cm apart, on one of the prepared trays. Press down slightly with palm of hand. Repeat with remaining dough logs.
8. Bake for 12 minutes or until light golden. Cool on trays for five minutes. Transfer to a wire rack to cool completely and serve.
Rocky Road cake from BBCgoodfood.com
A cake that you don't have to mess around in an oven with and one that your little one can claim to have made with their own hands — this biscuit cake filled with marshmallows and chocolate is the easiest way to become their favourite parent.
Difficulty level: easy
Ingredients:
75g digestive biscuits
25g walnut pieces
150g pink and white marshmallows
100g butter
2 tbsp golden syrup (find replacements for golden syrup here)
300g dark chocolate (chopped into small pieces)
50g milk chocolate (chopped into small pieces)
1-2 tsp icing sugar
Directions:
Line a 20cm x 20cm brownie tin with foil.
Crumble the biscuits and the walnuts into a large bowl (you want a good mixture of pieces and fine crumbs).
Snip the marshmallow into halves or quarters with scissors and add those to the bowl too. Set aside.
Put the butter and golden syrup in a saucepan and heat gently until the butter has melted.
Put the chopped chocolate in a heatproof bowl, then pour the melted butter and syrup mixture over it and leave to sit for a couple of minutes without stirring.
Now stir until the chocolate is smooth and has melted, then pour the whole lot over the biscuits and marshmallows. Stir to coat all the pieces in the chocolate, then pour into your prepared tin in an even layer. Don't press it down too much, you want quite a bumpy 'rocky road' surface.
Leave to set in the fridge for one-two hours or overnight.
Dust with icing sugar and chop into bars or squares to serve. Keeps in the fridge for up to a week.
Ragi almond meal pancakes from Chef Chinu
Healthy, easy to whip up and best paired with the Alphonso mangoes that have taken over our newsfeeds, this cooking with kids recipe will ensure that you and your little one have an aam-some start to your day.
Ingredients:
¾ cup ragi flour
¾ cup almond meal
2tsp baking powder
2 eggs
1 cup almond milk
5tbsp butter
1.5 tablespoons sugar or maple syrup
Pinch of salt
Directions: