Representative image: Plattered
What if we said this vanilla cake with choco chunks can be baked in 1 minute?
It's a modern magic trick
In the manual of modern parenting, there's one crucial chapter missing. What to do when your toddler knows how to operate your phone and orders 31 burgers to your doorstep. That's exactly what happened to one Texan mom when a delivery guy drove up with a mountain of burgers that her intrepid 3 year old had bought and paid for without her knowledge.
When millennials were toddlers themselves, any indulgences were reserved for weekends or special occasions, because those delicious treats were made from scratch (here are some baker basics you should know). But with the hectic demands of a multitasking mom's lifestyle, the idea of whisking, beating, stirring and baking is enough to fry your brains to a crisp. So we take the easy way out and order in, ignoring our gut's protests against the excess maida, sugar and oil.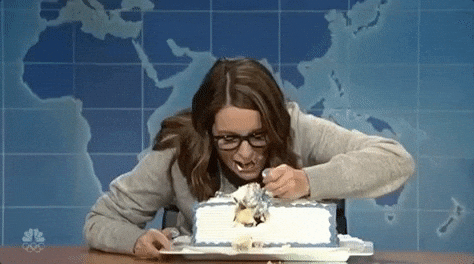 "Great food needn't always take hours in the kitchen, leave the fuss to us." Those aren't the words of some benevolent kitchen sprite who's hacked into your Zomato account to save you from yourself. That's what baker and entrepreneur Maria George believes. With her brand Plattered, she's created a line of easy bake mixes that will be ready in less time than it takes you to order.
The easy bake mixes are eggless and vegan friendly, with options to choose from 100% whole wheat flour with raw natural sugar mixes, and other indulgent varieties. The flavour in their Vanilla Cake Mix comes from real vanilla beans, not synthetic essences. We took up the challenge of finding our favourite easy bake mixes on their extensive menu, so you wouldn't have to. You could also shop the Tweak kids activity box, which contains a Plattered bestseller along with other exciting treats for your young ones.
3 easy bake mixes that will satisfy your sweet tooth
Churros mix with cinnamon sugar
The idea of making churros at home seems Quixotic, but if this reviewer is to be believed, she was "able to make some pretty yummy churros in a matter of minutes. They were quite crisp on the outside and melting inside." Of course, she warns you to make sure you buy enough easy bake mixes to fend off the hungry legion of kids who'll descend on you after.
Vanilla Choco Chunk Mug Cake Mix
We're telling you that you can heat up the coffee in a microwave, and make a cake-for-one at the same time. The eggless vegan mix just needs to be popped into a mug, and a minute later, you'll be digging your fork (or fingers, we're not judging) into a fluffy vanilla cake with molten chocolate lumps.
Devil's Choco Cake mix
Let this devil on our list of easy bake mixes be your angel in disguise on a rainy day when your kids are demanding chocolate cake. This whole wheat treat can be made in an oven, microwave or even on a stove. According to one reviewer, "this works perfectly for someone like me who has a learner's block on anything that involves oven baking."