Representative photo: A still from Main Hoon Na
Have you considered pairing your sari with sneakers?
Old loves, new ideas
I've worn traditional saris at family weddings, at my college farewell, but the first time I truly made it my own was when I wore it to the Delhi Pride parade. My friends and I fashioned our mothers' old saris into styles that better suited us: a barely-there drape, pairing handloom with a sporty crop top or the chunkiest sneakers we could find. It felt important to to marry modern ideas with the traditional garment, not just as an Insta-worthy fashion statement, but also because of what the sari represents.
According to Mukulika Banerjee, social anthropologist and co-author of The Sari, there's a clear link between wearing a sari and "feminine" appeal. After marriage, women transitioned to wearing a sari, which served as a sign of their femininity.
But at Pride, its sinuous folds of fabric were donned by many who did not present as stereotypically female. It may not have been revolutionary considering the sari has been sported by the transgender community for centuries, but it was still an emotional experience. Through their saris, they were reclaiming a part of history that traditionally shunned them.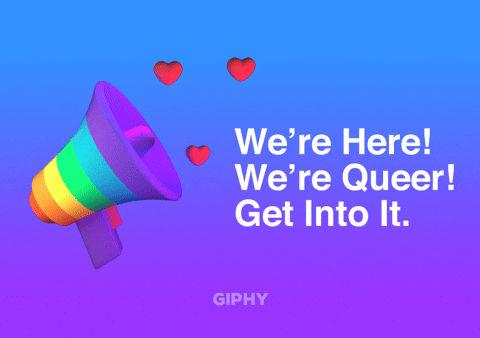 That day helped me become comfortable enough to explore an experimental love affair with the sari, one that began when I first saw Sridevi in yellow chiffon in Chandni.
As saris are to the festive season what Taimur Ali Khan is to paparazzi, chances are, you'll be looking for ways to style your own. We hunted down a few ideas you can take Pride in.
7 hacks to marry the good-old sari with modern ideas
Wear a cancan skirt underneath your sari
View this post on Instagram
If your festive season fever dream is sporting a luscious lehenga, but you'd like to be able to pee without requiring a forklift to help you, invest in a cancan skirt to wear underneath your sari. It can give you the volume you want without the extra legwork that goes into wearing a lehenga. This cancan hoop skirt adds volume in the right areas (read: not around the waist). ₹829
Pair your sari with embroidered sneakers
View this post on Instagram
Some women start off the night wearing heels on their feet, only to be found a few hours later, barefoot with the aforementioned strappy stilettos dangling from their hands. For them, we suggest skipping heels altogether and choosing these embroidered beauties from The Saree Sneakers. The exquisite hand embroidery like zardosi, chikankari, and gota patti work should convince your nani that you're not a total heathen. ₹5,200
Wear a jacket as a blouse
Want to add a modern twist to your sari? Do away with the traditional blouse to try something out of the box, like a jacket.
As sari influencer Pooja Jagadeesh proves it here, you don't need winter to try out this hack. You can just pair your sari with a tasteful ikat jacket as she has done.
View this post on Instagram
This versatile ikat jacket dress by Kalamargam can effortlessly transition between day and night and has pockets too, so you don't need to worry about where to keep your phone while you tear up the dance floor. ₹4,750
Drape your sari like a bandage dress
View this post on Instagram
Okay, we'll be honest. This hack has the potential to magnificently unravel itself like a Mahabharata reenactment if you're not careful. But the risky business is what makes it even more appealing. Try it with a traditional Jamdani, like Jagadeesh has done here.
For the true sari lover who knows their Chanderi from their Kanjeevaram, this sari features intricate motifs like the jhalar.
Create a monotone sari look
View this post on Instagram
This festive season a failsafe way to step up your sari game is to go monotone. Pick a bold colour and make it your entire palette, as Deepika Padukone does in yellow.
Or go print on print like Sonam Kapoor in Masaba.
Masaba's green crepe sari is embellished with a charming floral motif. Style this outfit with a pair of statement earrings or embroidered sneakers and we guarantee you'll hit a fashion home run.
Bring the fun with a tie-dye patterned sari
View this post on Instagram
If you're already driving the tie-dye bandwagon, this Swatantra sari will seem a natural progression.
Okay, some people will joke that you confused Diwali with Holi, but who cares? A splash of colour never hurt anyone.
You can pair the colourful yardage with an iridescent white blouse to dress it up for an evening party.
Cinch it with a tunic sari and belt
If you have a midriff that demands attention, a tunic sari with a belt is a great way to draw focus to it.
This wine tunic is fuss-free and sophisticated, making it ideal for a cocktail night. A pretty tie-on belt completes the outfit.
Try an ethnic cummerbund if you prefer to leave it uncomplicated, but if you wish to shine, pick one from your western wardrobe. You will, without a doubt, grab so many eyeballs that no DMing for rishtas will ever be required.