What if we told you these shoes are made from fungus?
Sustainable fabrics that are reversing all your shopping karma
Finding the perfect outfit can take eons, unless you're a Mark Zuckerberg chela. Then there's the question of narrowing down the right fit for your waist to bum ratio, and picking long-lasting options that don't cost your left kidney. When all these diktats have been met, you wonder if your new purchase has been kind to the environment, using sustainable fabrics and processes?
Like Twinkle Khanna reminded us, perhaps the pandemic breaking down our limping world completely was a reminder that we must learn to run it the right way. Starting with our lifestyles and shopping habits.
The fashion industry is the world's second-most polluting business, behind oil, according to the United Nations, states an article in The Washington Post. Fast fashion and the production of textiles and leather pose serious environmental problems.
Some of us have started taking smaller steps towards making sustainable choices. We're buying preloved and vintage goodies, supporting local brands, tracking down the sources of our products, and eschewing mass-manufactured goods.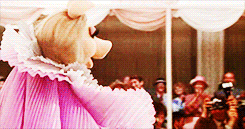 Meanwhile, scientists and do-gooders have been weaving their own save-the-planet plan. Like musician Pharrell Williams who helped launch eco-friendly jeans that were created using 91% less water and 62% less energy with the fashion label, G-Star RAW.
Closer home, Indian designers like péro, Doodlage and Karleo have turned upcycled fashion into a legitimate business model.
We're harnessing technology to create high-tech sustainable fabrics using low-impact processes — think products made from food waste, industrial waste, recycled fabric — even seaweed and fungi.
Doing shrooms, without the side effects.
Sustainable fabrics — where high tech meets high fashion
Mycelium: 'Grow on you like a fungus' takes on a whole new meaning, all thanks to sculptor Philip Ross, who founded MycoWorks (based in San Francisco) alongside Sophia Wang in 2013.
At MycoWorks, agricultural waste such as sawdust is fed to ganoderma, a wood-eating fungus species, to coax it to grow mycelium cells into a dense, intertwined structure, resulting in a fabric that can be treated and manufactured like leather. Tougher in strength than leather, they've christened it Reishi.
MycoWorks debuted sheets of Reishi at New York Fashion Week in February and are all set to announce partnerships with fashion brands.
Vegans, we know you have your eyes on this one, and we do too. MycoWorks.com
Piñatex: Pineapple went from piña coladas to our pizzas, to our pants. Piñatex, a natural leather alternative made from waste pineapple leaf fibre, was developed by Dr Carmen Hijosa and is manufactured and distributed by Dr Hijosa's company Ananas Anam Ltd.
Today, it has been used in products like bags, shoes, wallets, watch bands and seat covers, with brands like Sydney Brown, Paul Smith and Hugo Boss using it for their shoes. Since it's a natural material, it's susceptible to wear and tear. Ananas-anam.com
Malai:
The word 'malai' brings to mind the lush, creamy flesh of the coconut that we all devour while sipping on nariyal pani. Some would even argue it's the best part. (Some = us.)
Here, Malai refers to a flexible, durable bio-composite material made from bacterial cellulose, grown on agricultural waste sourced from the coconut industry in southern India. Working with coconut farmers, the company collects the waste water, and re-purposes it to feed the bacteria's cellulose production, the cellulose is collected and refined, giving birth to malai. Malai is completely vegan, and can be dyed and is used to make bags, and has even found its way on shoes and interior products.
It will last years, and if you're ready to give it up, it will naturally break down alongside other compostable rubbish. Malai.eco
Bioglitz:
We know, we know, glitter is not really a fabric — unless you're partying at Studio 54 in the '70s. But this gorgeous shimmering invention by Saba Gray deserved a spot on the list for its dedication to shininess and sustainability. Most glitter is made from petroleum-derived microplastics that are very polluting.
Bioglitz wearable glitter, on the other hand is made by transforming the cellulose of eucalyptus trees into rolls of plant-based plastic, which are then coated in .1 percent aluminium and cosmetic pigments, meaning you can add shine to your life without dimming the planet's. Bioglitz.co
Econyl:
Regenerated nylon, made from waste — the company weeds through waste from landfills and oceans, and transforms it to its original purity, which is then repurposed into carpet and textile yarn (for interior and fashion industries). You'll find it on all the usual suspects where nylon reigned supreme — stockings, tights, yoga pants, swimsuits, sportswear and even sweatpants.
Brands like Adidas, Burberry and more have dipped into the pool of Econyl to create slightly more sustainable products. Longchamp even has a Green District line, fashioned using Econyl. Econyl.com
AlgiKnit:
Nani probably didn't have seaweed yarn in mind when she decided to teach you how to knit. But then again, she probably hadn't heard of New York-based biotech start-up AlgnKnit that produces durable seaweed yarns, an innovative entrant in the pool of sustainable fabrics.
View this post on Instagram
A substance called alginate is extracted from seaweed or algae, combined with other renewable biopolymers for further processing and creates a biodegradable fibre is strong and elastic enough to be knitted into a textile. AlgiKnit has so far walked its way into footwear, and we're hoping it swims into a range of other products. Algiknit.com