Representative photo: Freepik
Are you being bullied by your kid?
"Don't say no all the time, but when you do, stick to it"
"How can someone be so merciless?" asks Radhika Gupta*, exasperated. Her tormentor was her 14-year-old daughter, who decided she needed new clothes, during the lockdown. Gupta couldn't understand the urgent need, so began the argument. "She was relentless, and it went on for so long that both my battery and my phone's battery nearly ran out," she recalls. When you feel like you're being bullied by your kid, neither your shrillest screams nor award-winning stares of terror work. You feel like all that can keep the walls from closing in is throwing up your hands and saying "Fine, I give in."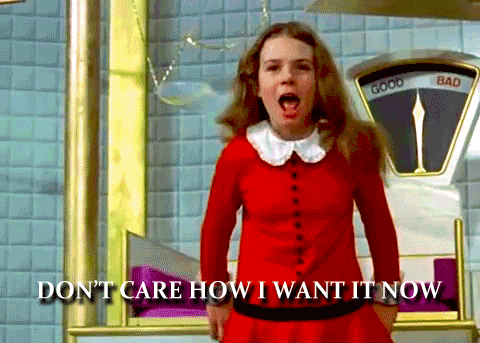 You walk away from this, dragging along the self-esteem that was just shed like snake skin. Feeling hints of sadness, anger, resentment, and most of all, the humiliation of being forced to surrender. More so when your tormentor and bully is the little human you created.
"My husband and I are sometimes taken aback, and hurt by how our son retaliates. We never expected him to behave like this or say such things," says Manjari Sharma.
But what is making them act like this, and why are you feeling bullied by your kid?
Psychologist Ankita Gandhi says the reasons can vary. Your child could be acting out for attention. Maybe they're just imitating a parent or family member's behaviour. If we're dealing with teenagers, it can be brought on as a result of hormonal changes (Oh, the joy!).
"Low self-esteem or an unstable home environment, and feeling a lack of control can manifest in aggression, making you feel like you're being bullied by your kid," adds Gandhi. These traits can also be a result of genetic predispositions.
In some cases the bully has been bullied before by peers or family, which makes their behaviour almost vindictive in nature. If not worked on, in the long run, bullies are very rarely able to have long-term, stable relationships.
These traits also show up at work, coming in the way of them being cooperative and adaptable. "A lot of this has to do with the bully's need to have a sense of power and control, which comes in the way of being vulnerable in relationships, and taking directions from superiors at the workplace," explains Gandhi.
Blame it on the lockdown
"I feel like the lockdown has a huge role to play in my daughter's angry outbursts," says Gupta, echoing emotions of parents across the board, including Rhea Thakur*, who is single-handedly juggling the responsibility of two kids – "Both my kids are active and into sports. When there is no outlet for their energy, they don't know what to do with themselves."
All the energy that could've been burnt during school hours, running around in the park or by going for a swim, has nowhere to escape. A result? Unexpected and exaggerated outbursts.
Children don't have the emotional vocabulary to sort through their emotions. Imagine if you were feeling something all day, every day, but had no way of expressing it or asking for help. They either clamp up or Hulk out. In some cases, the repressed emotions can gravely affect the bully's mental health, manifesting as depression or anxiety, later in life.
That's where you step in, lugging a suitcase full of creative activities that your kid can use as an outlet. Just like you swap your acid wash jeans for a flared pair with changing trends, your parenting game needs an occasional facelift with changing circumstances.
But if the bullying and aggressive behaviour continues, taking a toll on your mental health and your child's, it's time to make bigger changes.
How to put an end to being bullied by your kid
Monitor your own behaviour
Modelling is one of the most common reasons behind your kid behaving like a bully.
"I was very short-tempered when my daughter was growing up, and now, I see that lack of patience in her," confesses Gupta.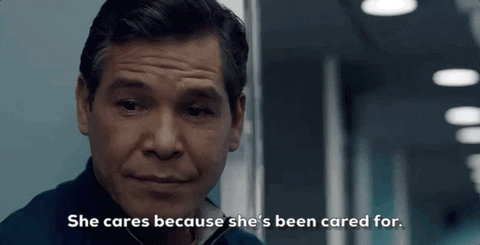 An aggressive or authoratarian parent, a household where violence is normalised or where one parent dominates the other can contribute to your child behaving like a bully.
"You behaving a certain way, and expecting the child to behave differently displays inconsistency, and the child stops taking you seriously," explains Gandhi.
De-escalate the situation step by step
If you feel like you're being bullied by your kid, follow this four-step strategy to handle the situation calmly: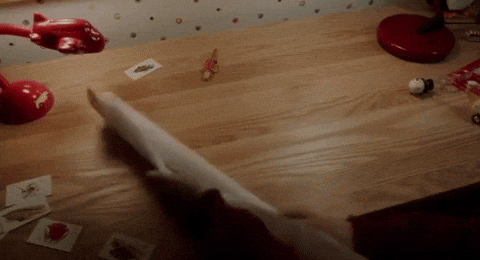 Refocus the problem statement: "My children don't understand the word no. The minute I say no, there is screaming and shouting," says Thakur.
If your child comes to you with a demand but begins misbehaving because you aren't doing what they want, refocus the problem statement. Shift the focus from their demand, to their behaviour – "At this moment, the problem is not if you can buy that dress, but the way you're talking to me. Let's discuss that first."
Channelise your kid's emotions to this new sub-goal, while being empathetic – "You seem frustrated, let's help you feel better, first."
Set a time-out: If your child doesn't calm down, give them a time-out. "If things get heated with the kids, I prefer to step away. It gives them time to reflect and helps me come up with a better plan to tackle the situation," says Sharma.
Walk away calmly to show that you are unfazed. Disregard their behaviour, not their feelings – "I understand you're feeling upset. Let's calm down and come back to this." This reinforces that their aggressive behaviour isn't going to illicit the reaction they expected. It acts as a deterrent.
Set boundaries: Sit together and list down behaviour that is unacceptable, and things that amount to good behaviour.
"Don't become too extreme to begin with, ease your child into the process," advises Gandhi. If your child is waking up at 2pm, ask them to start waking up at 10am, instead of 6 am.
Clearly explain the consequences for not respecting the boundaries. No two sets of parents can have the same set of boundaries, so discuss it with your partner and find a middle ground, and then bring it up with the kids.
Rewards and punishment: Every time your child does something good, reinforce it positively. This doesn't have to be material gifts like money or toys. Help them view appreciation and praise as rewards.
In this context, punishment does not mean reprimanding the child, because while doing this, you might be modelling undesired behaviour. Instead, take away privileges they value, such as TV time or virtual play dates.
If you're thinking 'I'd rather choose my peace of mind, and give in', Gandhi insists consistency is the only way to put a stop to being bullied by your kid. "Don't say no all the time, pick your battles. But when you do, stick to it," advises Gandhi.
Foster empathy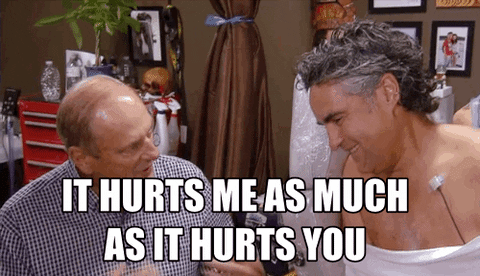 Always let your child know how their behaviour is affecting others. This helps instil a sense of empathy. "In the middle of an argument, if the children say something that makes me want to cry, I cry. Most of the time, they almost instantly realise how much they've hurt me, and apologise," says Sharma.
But if you're dealing with a severe case of bullying, where the child refuses to empathise, use role play as a tool.
Go back to the child when they're in a better mood, and ask them to imagine being at the receiving end of the things they said to you, and ask them to talk about how this might make them feel. Putting themselves in your shoes will help them gauge the power of their words and actions.
It's also a good idea to put yourself in their shoes. "I was an aggressive child too, so when I see my son rebel, I get where he's coming from. I still discipline him, but this helps me not hold it against him," explains Sharma.
It's not always them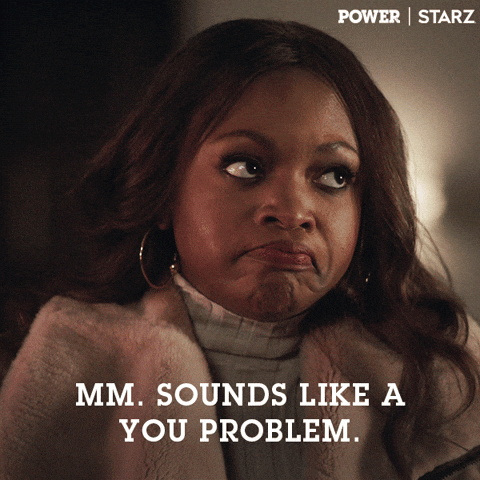 Mom to two adult daughters, Claris Pinto has always been a non-confrontational person – "I get overwhelmed easily, and being assertive doesn't come naturally to me. As my family correctly puts it, 'I feel too much'."
When Pinto's daughter was four, the school called to complain that she was being a distraction to the whole class. The four-year-old child was confident and independent, all too comfortable saying no. For Pinto, this seemingly defiant behaviour was difficult to understand, and after multiple complaints, too much to handle.
"When I met the school counsellor, she told me that my child was fine, but I was the one who needed to work on my behaviour," explains Pinto.
If children act in a manner that is completely different from yours, you might label it as being wrong.
"It could be your parenting style that could be causing conflict," explains Gandhi. "To resolve this, you need to maximise your child's strengths, and positively reinforce desired behaviour even if it looks different from yours."
Ensure that you are not an easy target. Being too permissive can lead to you being bullied by your kid. It makes the child feel like you're the weaker link, and they can end up targeting you.
"My husband and I always presented a united front with the children," explains Pinto.
Seek professional help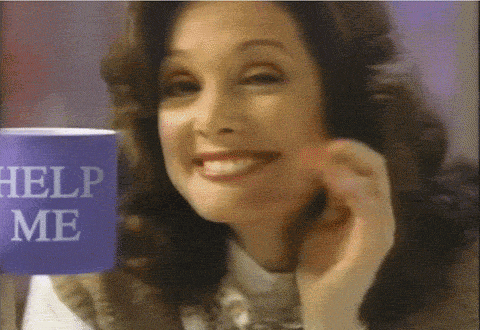 News flash: Parents, you can't be your child's best friend, teacher, hair dresser, sports coach, and their therapist.
When it comes to your child's mental health, it's important to seek help. You being emotionally invested can keep you from viewing the situation objectively or you might not be equipped enough to deal with what your child is going through.
"My daughter suffers from anxiety, and it can get very excessive on occasion," explains Gupta. She admits that she would refrain from reprimanding her even when she felt like she was being bullied by her child – "Whenever I scolded her or said no, she said I was triggering her, so I would back off."
Thanks to an expert, she understood that while her daughter does struggle with an underlying mental health condition, on occasion "she was taking undue advantage of it to get things she wanted".
A mental health professional's role is crucial in dealing with a child's emotions and trauma. If you're feeling bullied by your kid, a professional can iron out the creases.
"But if you want therapy to actually work, parents have to be brutally honest with the therapist, and be consistent. You can't suddenly discontinue if the child has one or two good days," explains Gandhi.
*Names changed to protect privacy