Photo: Chinh Le Duc/Unsplash
Is the lockdown making your child socially awkward?
Protect your child's mental health
You armed them with bottles of sanitiser, and wrapped them in masks. The doors were bolted shut, and suddenly, play time no longer meant hide and seek with friends, but playing office-office with mum and dad. The pandemic may have turned life upside down for adults, but for kids, it was like the monster from under their bed had been unleashed, and was wreaking havoc on the outside world. As parents scrambled to restore a sense of normalcy by arranging playdates on Zoom and trying to keep up with online classes, they began to see the toll that the 'new normal' was taking on their kids. In many cases, making the child socially awkward, closed-off and even prone to throwing tantrums.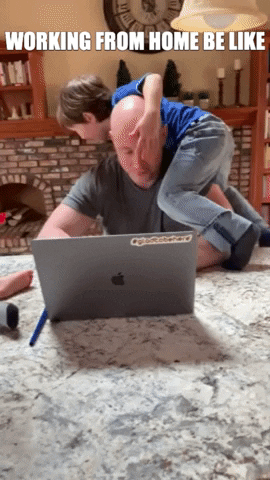 "I know a child has become so shy after the lockdown that every time she meets someone who is not her parents, she runs and hides behind her mother," says writer Swati Chopra, adding that another friend's six-year-old daughter has suddenly started throwing full-blown temper tantrums.
According to Dr Swati Popat Vats, president, Podar Education Network, school-going children, aged between five and 12, also referred to as the middle years, are the ones whose frustration of not being able to go to school or interact with friends is manifesting in the form of tantrums.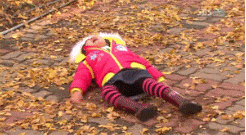 "Children don't have the vocabulary to sort through their emotions and narrow down on why they might be feeling a certain way," explains psychologist Prachi Vaish. This gets expressed in the form of either crying or internalised or externalised aggression.
The degree to which children are affected depends on their personality types – a kid who is already an introvert might thrive during this period, and might even discover new hobbies and appreciate alone time. But an inherent extrovert could find this time alone to be especially gruelling.
While we often use terms like introversion, social awkwardness and social anxiety interchangeably, it's important to distinguish between the three.
Is your child socially awkward or just introverted?
Introversion
An introvert is quiet, but less bothered by the lack of social interaction, and happy with their own company.
An introvert usually uses time alone to be creative, and comes up with ways to stay occupied.
With an introvert, maintaining eye contact is usually not a problem.
Being an introvert is in no way negative, and does not require intervention of any kind.
Social awkwardness
"Socially awkwardness arises from a sense of not being equipped with the right skills to interact with people and make friends," explains Vaish.
Fidgeting constantly, and not being able to maintain eye contact.
Suddenly becoming overly talkative or going totally quiet can also indicate social awkwardness. That's why conversations with socially awkward children tend not to be smooth or linear.
A socially awkward child takes time to warm up to situations, so hiding behind the parents, but eventually venturing out to interact, is another thing to look out for.
"To help a socially awkward child, parents can play out scenarios at home, and practice interacting through role play. For instance, 'if you meet someone new at the park, what are you going to say?' and other commonly occurring situations like that," advises Vaish.
Social anxiety
Socially anxious kids are not averse to the idea of meeting people. In fact, they always want to make friends or attend parties, but just can't get over their fear to be able to do that.
Social anxiety can be quite debilitating. A socially anxious child can experience symptoms like sweating, avoiding eye contact, fidgeting continuously, and crying.
Not helping a social awkward child at the right time could lead to social anxiety. In case you believe that your child is suffering from social anxiety, consult a psychologist who can help you navigate the situation better.
Help your child adapt
To make them comfortable with opening up, show them your vulnerable side 
A venting session can prove to be cathartic not just for the kids, but can also help you build a better relationship with them.
Put aside 15-minute slots twice a day where you can chat with them, but don't lead with reprimanding, judgement or interrogation unless you want their walls to go up.
If your child is not being forthcoming, begin with sharing something about your day. "Instead of asking your child what's frustrating them, tell them about something that's upsetting you, and ask them what they think about it," says Vats.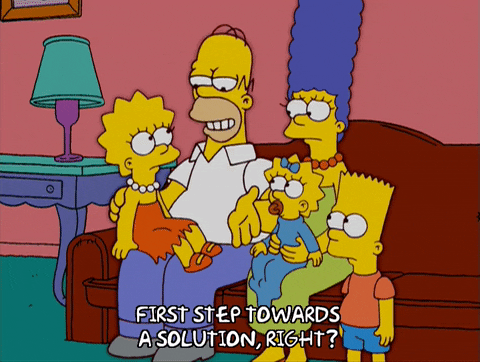 Modelling is another key aspect when it comes to teaching your child anything new. If you're going to ask them to keep their phones away during family time, so should you.
If your kids are five to six years old, and don't have the vocabulary or attention span to engage in meaningful conversation then, engage them in rhythmic play, suggests Vaish. Rhythmic play activities include playing catch, tossing objects back and forth, and even badminton and dancing. "This establishes a set pattern with the body, which makes children feel safe," she explains.
Build your child's self-esteem
How you interact with your kid and what you say to them affects the way they view themselves. Discussing things they are interested in, asking them for solutions, and listening attentively to what your child has to say can boost your child's self-esteem.
"If they are good with technology, ask them to help you figure a gadget out or their opinion when buying a new phone. Showcasing their knowledge makes them more confident," explains Vats.
Presenting your kids with options, and giving them the ability to choose can also up their confidence game, while setting boundaries.
"Instead of asking them to choose what they want to wear, give them two options, and let them pick. This makes it clear that you have authority, but at the same time, it gives the kid a sense of freedom and responsibility, which in adulthood translates into confidence when making decisions," says Vats.
"I put my son in charge of his own project submissions," says Ankita Ahluwalia, senior vice president of corporate banking operations at Indusind Bank.
Ahluwalia observed that after being given the responsibility, her son began feeling a sense of ownership that made him take on project leadership roles for various subjects.
This kept him intellectually stimulated, gave him an opportunity to interact with his classmates, and made him a lot more confident.
Delegating responsibility to her 11-year-old also allowed her to balance being a parent and a working professional without feeling burnt out.
Instil empathy 
Working from home is a great opportunity for children to see their parents in other roles. And you can make a fun activity out of it. Ask your children to observe one family member for an entire day, and at the end of the work day, ask them questions about the nature of their work.
"This creates an understanding of how people also have other identities. When they see their parents working from home, they get a better understanding of what they do through the day. They begin to view them as successful professionals instead of people who are forever trying to discipline them," explains Vaish.
This can also help teach them a life skill or two – "My son, after observing how my husband and I manage time, and take notes to make sure we are not missing out on anything, began doing the same to help him keep up with school work," says Ahluwalia.
Keep temper tantrums in check the right way
"Threats never work," says Vaish. When throwing a temper tantrum, a child is purely acting on emotion, and his or her logical mind is not at play. So, trying to appeal to logic at that point of time is not going to work either.
"The best way to resolve a temper tantrum whether it is happening outdoors or indoors, is to provide a holding space for this outpouring of emotions," explains Vaish.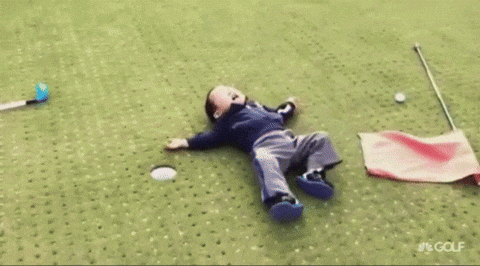 Sit down on the floor, gently hold the child between your legs, so they don't thrash around, and just hold them calmly. Calm your body down too, and just sit in that position until your child begins to settle down.
If your child tries to say something while crying or shouting, calmly let them know that you cannot understand them, and that maybe they should calm down before putting their point across.
When the child starts to calm down and speak clearly, reward them by praising their action, and then go on to have a discussion.
How to deal with your own emotions in front of your child
Vat encourages being transparent with your kids about emotions, while keeping their age in mind.
Vaish adds, "You need to start looking at children as fellow human beings, and not just your babies."
"They might not have the same level of understanding of things but if you reach out to them and say something like 'I am really having a bad day, can you suggest what I should do?', you'll be amazed by the things children come up with, and they will go to any length to make their parent feel better.