A still from Helicopter Eela
Parental protocol: how to keep your kids (and yourself) calm during exam season
Add a chill pill to that bowl of badams
When your kids are too old to be subjected to the one-tight-slap corrective measure, desi parents resort to career shaming. "If you don't get 99.9% in your board exams, you'll end up washing dishes."
This is a widespread tactic to get kids to study. Or so Indian parents think.
When all else fails, desperate attempts include house arrest orders and confiscation of phones. The strictest parents cut off the internet and Tata Sky connection for the holy month of study leave. Or at least they did in the last decade.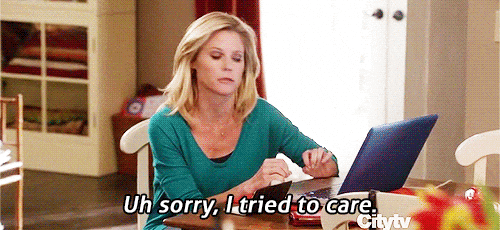 My mom exploited the fear mechanism. She'd ask me to shut my eyes to see what my future promised: darkness. All this, because Sharma ji's beta scored 1 mark more than I did in chemistry.
Her predictions weren't too far off the mark — the world is heading towards a dark place. But board results certainly can't be held accountable for that.
We're in grudging agreement that board exams have some value, but the emphasis being placed on them has caused kids to have nervous breakdowns, develop anxiety and sleep problems, and worse.
Three years ago, comedian Vir Das shared his 12th-grade mark sheet on Twitter in a bid to calm those nerves aggravated by mummy-papa and society's expectations. He sealed it with the most important advice: "Breathe! You're better than this piece of paper."
"Exam stress is a mythical monster that is created, nurtured and feared by adults. If left on their own, children would not be worried about exams," says Dr Swati Popat Vats, president, Podar Education Network.
As board exam season approaches, Vats shares tips that will not only calm the kids but also keep parents from losing their sanity during exam season.
The 6-step parenting protocol for the exam season:
Eliminate fear: Indian parents have mastered the art of using fear as a mechanism to make their kids do anything — including jumping off a cliff without a parachute.
Instead of highlighting their weaknesses and making them allergic to those subjects, focus on their potential.
Tweak copy chief Chandni Sehgal wishes she had been reassured that even the worst-case scenario could be overcome.
"What would have helped me was if there was less emphasis on how hard math was for me. We didn't talk about the subjects I was good at because it implied that I could handle it. But if we villainised maths less, it would have been less scary," she says.
Be patient: Children aren't clones. They all have their potential, strengths and weaknesses. Don't rush your kids, instead try to maintain a normal schedule.
Features editor Sara Hussain admits that "having a healthy routine in place would have been tremendously helpful. Sure, we need to focus, but studying from 7 am to 3 am the next day with just meal breaks is incredibly taxing and draining."
Celebrate your child's success: Don't compare your child to peers, classmates, and especially siblings. Ultimately, success looks different depending on the individual; celebrate milestones that your child achieves, whether it's academic or extracurricular.
"My sister is a naturally gifted athlete, whereas I was the girl who would come down with a fever after sports day," says editor Rochelle Pinto.
"While they initially struggled to accept that my sister's marks on the report card weren't as attractive as the tally on the scoreboard, they refocused their energies and stopped comparing us. The improvement in her confidence level was dramatic."
Make time for the revision: Sit down with your child and make a revision format or timetable collaboratively, so that they feel confident to implement it.
Sit with them while they revise, but control the impulse to micromanage and bombard them with questions every few hours.
Shut the amygdala: It's the small almond-shaped part in our brain which processes all information received through our senses. The minute it perceives danger or stress, the amygdala shuts the brain down immediately.
To avoid this, the amygdala needs to be deactivated during exam days, and this can be done in a variety of ways, including having chamomile tea.
Mothers should drink it too. Because a calm mother will automatically calm the child.
Help children do deep breathing exercises and yoga during exam days.
Avoid foods with high salt and sugar content.
Believe in breaks: It's important to take brain breaks while studying. Don't glue them to their desks.
The brain must take a break every hour for at least 15 minutes.
Monitor the duration of the break, but don't cut off relaxation time, even if it's watching TV.