Representative photo: A still from Kim's Convenience
My child is in a toxic friendship, what do I do?
Psychologists and parents share solutions, but first read Kahlil Gibran
Turning 15 wasn't fun for Aakruti Mehra. She invited all her friends — old and new — to her birthday party, for a 'Meet the Parents' situation. A few days after the dinner, her mom called for an emergency family meeting. Before Mehra could register her first 15 days of high school, curfews more severe than lockdown restrictions were imposed. "Mom was so mad. She thought a couple of my new friends were a bad influence and I was wasting my time with them. She warned me to stop hanging out with them," recollects the now 30-year-old Mehra, and laughs as she recalls what followed — two turbulent high-school years that could give the best of teen dramas a run for their money.
She fought with her mom. They barely spoke to each other. Mehra lied at home, and continued the friendship until 'the two' stopped talking to her all of a sudden and went around telling others how she wasn't cool enough for them. "It was a typical teenage drama that ended with me slinking back to my mom and apologising, years later." Luckily, her mom didn't say, "Told you so."
The wonder years, replete with betrayal, gossip, drama, toxic friendships and parental control, translate well to screen (read Never Have I Ever, Firefly Lane, Gilmore Girls and so on). As long as none of it unfolds in your household. Clinical psychologist Akshita Shukla, who counsels both parents and teenagers, has witnessed this parents vs teens war often.
"Being a parent of a teen stuck in a toxic friendship is tough. Mostly because our mummy-papas prance into this minefield without a full-body bomb suit and before they know, the home front erupts," she says. "Calling out toxic relationships and friendships doesn't mean you're badmouthing someone. Frenemies are real. But when parents use logic like 'I am older than you, don't argue with me', it defeats the purpose," Shukla explains.
Like most troubles in paradise, toxic friendships, too, are seen by people around us more often than the ones involved in them. Parents can spot these red flags in their children's behaviour by monitoring them closely — from a distance. Psychologist and relationship counsellor Prachi Vaish flags off some behavioural changes that parents need to look out for.
Sudden changes in temperament after the arrival of a particular friend is a clear indicator. "If your child is lying, if a particular friend is taking precedence over everyone, if your child's lifestyle changes for the worse and grades start to fall, chances are they are a victim of a toxic friendship," she says. "Notice if your child often fights with this new friend, cries over them, and eventually always patches up."
To talk or not to talk to your teen about their toxic friendship
Let's get this straight: they don't care about your opinion. For some solace and comfort, read Kahlil Gibran's On Children. "Your children are not your children. They are sons and daughters of Life's longing for itself. They come through you but not from you. And though they are with you yet they belong not to you."
Sharbani Talukdar, mother of a 13-year-old, agrees that teenagers will try new things and parents can't control everything. But letting them know the consequences through storytelling and sharing experiences from our own life gives them some perspective. It helps to maintain open channels of communication, which screaming doesn't.
"If I reprimand my daughter without logic, she won't take me seriously and will start hiding things," she says. "We don't dictate her choices, we talk to her, through anecdotes, about probable consequences and how peer pressure can lead to things they may not enjoy after all. Plus, we talk openly about everything at home, so she knows she has a safety net if something is wrong."
Shukla seconds Talukdar's parenting hack. Kids in their teens think they are old enough to deal with everything in life. Since our parents aren't comfortable addressing difficult conversations like sex, drugs and the kind, it becomes tough for both generations to navigate the stressors.
A toxic friendship eventually manifests in low self-esteem, high self-doubt, substance abuse and other high-risk behaviour. Your child will start isolating themselves from social circles and may even go into their own shell when at home. "This is how people who don't have healthy friendships could eventually suffer from bouts of depression and anxiety," says Shukla.
"Since there's no room to talk at home, their friends are their Google. They'll counter you saying, 'Nobody understands me but my friends.' In such a scenario, directly attacking their friends will backfire on you. Be soft in your approach and put the focus on them rather than their friends," she explains.
But before you rush into the battlefield with your young adult, identify the toxic friendship your teenager may be stuck in. Vaish and Shukla spot the top crop of toxic friends and suggest ways to deal with the problematic bunch.
Help your child deal with toxic friendship
The territorial, jealous friend AKA Annie Walker and Helen in Bridesmaids
It's always us against the world for them. They alienate your teen from the rest of the social circle, establishing themselves as the centre of their existence. From lunch breaks to group study session, to choosing extra-curricular activities and even deciding the guest list for your child's birthday party — every decision needs to be run by this micromanager of a friend.
Sure, a fair bit of jealousy is healthy, but when they become possessive and affect your child negatively, it's a crimson flag.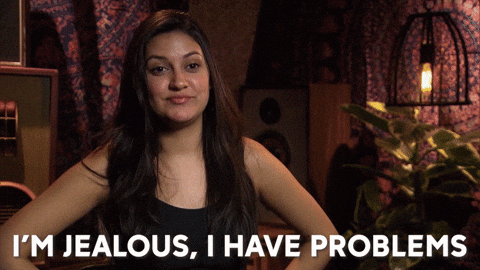 How to deal: Such friends may themselves have a dependent personality and attach themselves to your kid in an unhealthy way. Boundaries are alien to them and they want to micromanage your kid's life. It is hard for them to stomach any kind of independence from your child.
Seize this opportunity to teach them about healthy boundaries. Know that it may be hard for your child to be harsh with their friend, so talk to them about your former friendships that faded due to unhealthy or absent boundaries and how you dealt with those scenarios.
Setting boundaries will not only help them filter out negative energies in their peer group but also across all avenues in life.
The frenemy AKA Jim Halpert and Dwight Schrute from The Office
All that glitters isn't a TBZ piece, and all those who appear to be your friends aren't the Christina Yang to your Meredith Grey. Some are just enemies in the disguise of a passive-aggressive support system. They manipulate and pretend to work in their friend's favour but secretly chip away at the roots by either badmouthing them to others or bringing down their reputation amongst teachers, etc.
How to deal: Instead of asking your kids to stay away from them, present concrete examples of how similar experiences in your life turned out to be and how the outcome could be more favourable for them if only the frenemy wasn't involved in the proceedings.
You could take the harsher highway and speak to your kids, in no uncertain terms, about how backbiting should not be enabled. The roadblock you'll face is that sometimes teens trust the frenemy so much that if anyone else gives them a contradictory viewpoint, they blatantly ignore it. But keep an open mind and verify all information as far as possible before reaching any conclusions.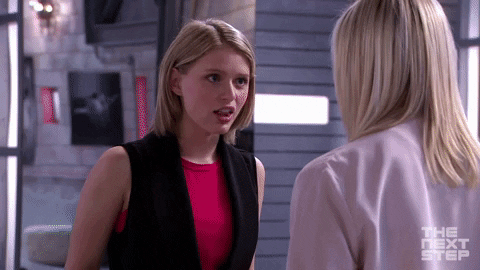 You'll-always-be-second-best-to-me friend AKA Poo from Kabhi Khushi Kabhie Gham
These are friends with narcissistic traits; the world revolves around them. Remember the ultimate teen dictator Regina George from Mean Girls? They control your child, and guilt-trip them into feeling bad for not living up to their sky-rocketing and flawed expectations.
How to deal: These friends may demolish your child's confidence one selfish act after another. Talk to your kid about their sense of self and actively discuss what they really want to do, and if they are on board with all the plans of the narcissist in their life.
Explain that nobody has the right to make them do anything they don't want to do and then make them feel bad about it if they say no. This is your moment to shine as a parent, as you sow the seeds of the art of saying 'No'.
I-didn't-mean-it friend AKA Akash to your Sid in Dil Chahta Hai
This one's the tricky kind. They love their friends but can't stop making fun at their expense. They'll bully, humiliate and embarrass and if your child stands up to them, they'll gaslight them, saying, "Lighten up. I was only kidding."
How to deal: If you notice such incidents happening in front of you and get an inkling that they might be shattering your child's confidence, talk to your teens about their feelings. Keep an open space so they feel safe to confide in you. And when they do, reject the lecture mode and tell them how it's important to stand up for themselves, and protect against bullies.
Remind your children that it's a harsh process and they will get hurt a couple of times but it's crucial to stand their ground.
I-don't-want-to-discuss-this friend AKA Avi and Bunny in Yeh Jawaani Hai Deewani
When escapists find your children and become BFFs with them, they will do everything to sweep conflict or confrontation under the rug. They have avoidant tendencies and that's how they cope: disappear, ghost, avoid and escape.
How to deal: While there isn't as much damage in this form of toxic friendship as compared to the others, this can still build up resentment and lead to painful rifts later. Hold open, indirect discussions in the house about similar situations without making it evident to your kid that you know what's going on. Eventually, talk to your kids about gentle confrontation and insist on open and transparent communication.
As you prepare your teenagers to cleanse their peer group, Shukla and Vaish both have some advice for you. Be ready for pushback. Unlike the climax scenes in teen dramas and sitcoms where a well-emoted monologue unclogs the tear taps, all toxicity is flushed out, everybody hugs it out and there's a happy ending, IRL, your teenager doesn't understand the bitter pill approach; they just want to have fun.
Grow a thick skin before they cut through your epidermis of ego.