Represenattive photo: RODNAE Productions/Pexels
Help, I need to entertain my kids this summer
Choose science experiments over shouting matches
Every morning, you wake up, take a deep breath, and begin counting. Your kids' summer vacations, which seemed so far away when you were bringing in the new year, have snuck up on you with the stealth of a cat, and are all set to pounce on you with temper tantrums, warped sleep cycles, and a whole lot of screen time in tow.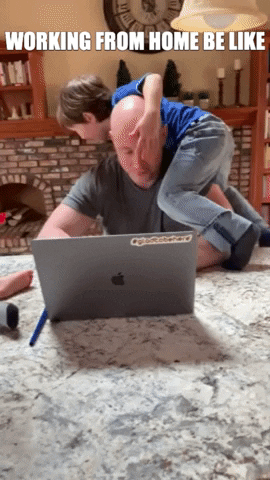 Given that work-from-home parenting has sucked the life out of you, and you're already running low on your supply of parental patience – yes, we know about the showdowns you have with your little monsters over eating junk food, finishing homework, sleeping through zoom classes – we suggest you approach summer holidays a little differently this time around.
Since parks and playgrounds are off-limits, try lining up fun, cranium-stimulating activities for your kids that will peel them away from screens, and ensure that they up-skill during their time away from school.
An enjoyable interactive activity for kids is like an introductory course in setting and achieving goals. It teaches them perseverance by showing them that they have the ability follow through with tasks. "Perseverance is an important quality, which in turn helps you cope better. If you know you have the ability to take control, you are less likely to become vulnerable to mental health problems in the future," explains psychologist Prachi Vaish.
Also, creating something from scratch, and being able to view progress creates a sense of self-efficacy and agency in children, simultaneously boosting their self confidence.
According to research, "students are more likely to remember and understand what they learn if they find it compelling or have a part in figuring it out for themselves." This is linked to the release of dopamine and relational memory, which essentially means remembering associations between objects and events.
Choosing science experiments over shouting matches, and super fun DIYs over screen time can also be a solution to doing away with your children's lockdown blues.
"These activities act as tools to help children unconsciously self-soothe. It helps distance them from thoughts that bother them," explains Vaish.
Scroll down to pick an activity for kids that will pique your little one's curiosity.
Pick an activity for kids to keep them occupied over summer
Twister with a side of maths
Take your little one's favourite indoor game – Twister – throw in a generous helping of numbers, and turn into a parenting marvel who has finally managed to make math fun. This activity for kids will result in peels of laughter, and pint-sized mathletes you can boast about on the school Whatsapp groups.
Things you need:
A Twister mat
Sticky notes
A marker
Directions:
Write numbers on sticky notes and put them on each coloured dot on the mat.
Call out a number, then challenge kids to place their hands and feet on a set of numerals that can be made to equal that number using addition, subtraction, or multiplication.
Players who don't get it right or fall over while trying to twist and bend, are out of the game.
Activity: Parents.com
Book bingo
Are you a bookworm hoping and praying that your little one turns into a literary larva, and falls in love with the wondrous world of books?
If you're nodding vigorously at the screen then here is a a fun activity to try with your little one.
Things you need:
A book bingo card
A marker
Directions:
To create your book bingo card, draw a square on a sheet of paper using a ruler. Divide it into five columns, and five rows, which means you should have 15 small squares of the same size inside the big square you originally drew.
Now, add one reading related task in each block. Some examples of these tasks are: Read a poem, read under a tree, learn five new things about your favourite author, read a book with a blue cover etc.
Alternatively, you can also download free pre-made book bingo printables off the internet.
For each task your kid finishes, highlight a box. To be able to win, your kid needs to aim to do five tasks to get five boxes highlighted in a way that they are linked diagonally, across a row or across a column.
You can give your kid a time frame or include other children and whoever gets bingo first, wins.
Oreo cookie moon phases
You might have to bend the "don't play with food" rule to perform this out-of-the-world activity with your little one. This is a great way to satisfy their grumbling tummies and hungry minds at the same time.
What you need:
An Oreo cookie for each moon phase
A Popsicle stick or other tool for scraping the frosting
Directions:
Separate Oreo cookies while keeping the frosting intact. Cooling the cookies in the refrigerator can make it easier.
Use the above image, to show how the moon changes from new moon, to full moon, and back every 28 days. And then challenge your little one to do it themselves.
Once the activity is complete, dunk the cookies in milk and snack away.
Activity: Sciencebob.com
DIY fossils
If you have dino lovers in the house, then they're sure to love this fun activity for kids – a DIY fossil tutorial. Use this activity for kids as an opportunity to give them a crash course on fossils.
What you need:
1 cup salt
2 cups flour
3/4 cup water
dinosaur toys (small sizes work best)
Directions:
Combine salt, flour, and water in a small bowl or dish. Mix well until a soft dough forms.
When the dough forms, pinch off small fistfuls to shape into flattened rounds, similar to the shape and size of a cookie. Press your dinosaur toy into the dough.
Try pressing the dinosaur into the dough as evenly as you can at first, and then lift it up to see any areas that left a shallow mark. Press the toy down again into the dough, concentrating on the shallow section so you get a better fossil.
Repeat step two with each dinosaur. The dough should yield about six fossil discs.
Bake at 93 degrees celsius until your fossils are dry. The amount of time needed to bake depends on size and thickness. Thin, flat fossils may only take 45 to 60 minutes, and thicker fossils can take two to three hours or more.
Activity: Littlepassports.com
Physical activity cube
If screens seem to have glued your little ones to the couch, introduce them to this fun activity that makes exercise seem less like work, and more like fun.
What you need:
6 sheets of card paper
Scissors
Markers
Clear tape
A few sheets of newspaper
Directions:
Cut the sheets of card paper into squares with each side measuring six inches.
Write these activities on each square – spin in a circle, jump 5 times, flap your arms like a bird, hop on one foot, dance, and run to the front door and back.
Tape the squares together using clear packing tape.
Before you tape the last square on, stuff in a few pieces of crumpled newspaper to give it more stability.
Then ask your children to roll the cube one by one and do the activity that it tell them to.
Activity: Littlefamilyfun.com
Magic Milk
This activity for kids is going to change their perception about both, the dreaded glass of milk they refuse to gulp down without a fight, and science.
This experiment is a great way of showing them how chemical reactions occur everywhere at all points of time. Also, make sure to keep the video cameras handy for the oohs and aahs this activity for kids will illicit.
What you need:
1 1/2 cups of milk
Liquid food colouring
Dish soap
Cotton swabs
Dinner plate or shallow dish
Small container
Directions:
Pour about one tablespoon of dish soap into a small container.
Pour milk onto a plate.
Drip a few drops of food colouring of choice in the centre of the milk. You can get creative with where you drop the drops and space them out how you wish.
Dip a cotton swab into the dish soap.
Place the cotton swab in the middle of the colours and watch the magic unfold. You should see that the colours start to spread out towards the sides of the plate and change over time. You can repeat this step a few times.
Kids can even take their cotton swab and "draw" or "swirl" in the colours. Eventually the colours will mix together until the milk becomes one colour. What happens is that the soap causes a chemical reaction that makes the colours mix together and move around in the milk. In fact, it's not really the colours moving, but the food colouring that allows us to see the chemical reaction between the soap and the milk fat. The more technical explanation is that the soap reacts with both the proteins in the milk and the milk fats themselves. When the soap and proteins interact, the soap makes the proteins change shape, sending them swirling, which in turn makes the colours swirl about.
If you allow the milk to sit a while before all colours are mixed completely together, you can see the milk changing patterns.
When complete, dispose the milk in the sink.
Activity: Livinglifeandlearning.com
Crystal stars
Use this DIY activity for kids and zhuzh up your little ones room. And while you're making your way through this summer project, also help your little genius learn a thing or two about crystallisation.
What you need:
Star shaped cookie cutter
Mason jars
2 cups boiling water
1/2 cup borax
2 pipe cleaners
2 pieces thin ribbon or string (8 inches long)
1 popsicle stick
Directions:
Bend the pipe cleaner around a cookie cutter to make a star shape. Twist the pipe cleaner closed at the end of the shape. Cut off any extra pipe cleaner at the end. Repeat for the second pipe cleaner so you have 2 star shapes.
Tie the thin ribbon or string around each star, then hang them from the popsicle stick.
Lower the stars into a mason jar and rest the popsicle stick over the opening of the jar. Make sure the pipe cleaner stars aren't touching each other or the sides or bottom of the jar.
Pour two cups of boiling water into a glass measuring cup. Add the borax and stir until dissolved. If the borax won't dissolve, microwave the mixture for 30 seconds at a time, stirring each time, until the water is completely clear.
Carefully pour the hot borax mixture into the mason jar. Fill the jar until the top of the star, but no higher. Crystals will form on the ribbon if it's below the liquid.
Leave them for 6 to 24 hours and watch the borax crystals grow.
What essentially happens is that, when you mix the borax and water, you create a suspension of borax. A suspension is a mixture that contains solid particles large enough to make the liquid appear cloudy or murky. By mixing the borax into hot water, instead of room temperature or cold water, the borax can stay suspended much longer. This is because hot water molecules are moving very fast and are spread way out which makes space available for more borax to dissolve into it. As the mixture cools, the water molecules slow down and move closer together. That means there's less room for the dissolved borax and it begins to fall out of the water.
As the borax settles out out of the cooling suspension due to gravity, it bonds with other borax on nucleation sites (bumps, tiny cracks, impurities, etc. in the container) and begins to form seeds for further crystallisation. Crystals come together in specific, repeated patterns due to the shape of the molecules forming them. The borax continues to fall and crystallise on top of the snowflake and on top of other borax crystals until you pull it out of the water the next morning.
Activity: Onelittleproject.com