Photo: Unsplash
7 awe-inspiring libraries to visit even if you've never finished a book in your life
Including one that allows you to stand in two countries at the same time…
Saif Ali Khan's character, Karan Kapoor, in Hum Tum announces that museums and libraries are only meant for "bachche, budhein aur school teachers." Well he certainly wasn't a bibliophile — or he'd only ever been to one kind of library. You know the one in schools where you huddled in quiet corners with your friends thumbing through the 'adult' books you definitely weren't supposed to read.
We're here to make a case for visiting libraries when travelling — even if you aren't a voracious reader, and could care less where the first edition of Pride and Prejudice rests. Some of the coolest libraries in the world are architectural marvels — the Beitou Library, Taiwan, is entirely built out of sustainably managed forests and known for its usage of photovoltaic cells for power. Others, like The Haskell Free Library & Opera House allow you to live out your dream of being in two places at once, with the US-Canada border clearly marked out on the facility floor. Some are iconic for more reasons than just the books that reside in them.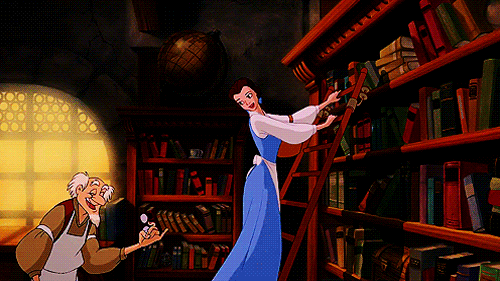 If it was legit to judge reading rooms by their covers, we bet these libraries would rank high and double up as must-visit travel destinations. Work on your self-control game though because just like at the libraries that you loved, (or loathed) growing up, photography isn't allowed at a lot of these places. Spare yourself the public embarrassment, and sharpen your memory to document the glorious wooden arches and gigantic glass windows forever.
Beitou Library, Taipei, Taiwan
It's a treehouse. It's a tree palace. It's the greenest library in the world. The three-story house of books, ensconced within the Beitou Hot Spring Park camouflages itself flawlessly with the forest. Korean architect Kuo Ying-chao's masterpiece is built out of sustainably-managed forests and known for its usage of photovoltaic cells for power. The library instantly became a torchbearer of ecotourism in the Taiwanese capital, and has won the Taiwan Architecture Award, Green Building Design Excellence Award and Taipei Urban Landscape Award. While there, do check out the humongous collection of books on ecological conservation  — and forget simply reading, its lush environs might inspire you to write a masterpiece of your very own.
The Haskell Free Library and Opera House, Quebec (Canada) and Vermont (USA)
The closest we can get to straddling the border between countries is at the famous (and much populated) Wagah Border Retreat Ceremony in Amritsar. But if you're American or Canadian, you can cross the border via Haskell Free Library and Opera House. It's strategically located right on the border, and is shared by the two nations. There's a catch though: you've got to enter and exit from the same door. Readers, only the children's collection lies in American soil, while the rest of it is owned by the colder neighbour (no pun intended). Look down and you'll spot the black, worn out masking tape literally marking the border. Yes, that's a popular selfie spot, the librarians claim.

The Abbey Library of Saint Gall, St. Gullen, Switzerland
Old is gold. And we aren't talking as old as our grandparents. Imagine something from the 8th century standing stall, and still functional. Well, if you're in Switzerland, there's no room for imagination.
Just head to the Abbey Library of Saint Gall to experience the oldest working library (founded in 719AD) in the world.  The entire abbey was declared a Unesco World Heritage site in 1983. It also houses a Baroque-styled cathedral making it a photographer's paradise. In addition to the whopping 1,70,000 books, you can also check out a 2,700-year-old Egyptian mummy. Just don't get too close. 

Bibliotheca Alexandrina, Alexandria, Egypt
Julius Caesar burnt down Library of Alexandria, the ancient seat of learning in 46BC. Over 7,00,000 texts were lost beyond recovery. Centuries later in 1989, the glorious centre of education and culture was built as a commemoration of the original. It took them 13 years to rebuild the library, and you can see why.
The cylindrical building of Bibliotheca Alexandrina stands tall, really tall, along Alexandria's harbour. It boasts of a mammoth capacity — it's home to eight million books, a planetarium, four museums and several art galleries. And you thought libraries were confined to books.

Stuttgart City Library, Germany
For all the times you associated libraries with timber and more timber, Germany's Stuttgart City Library (one of the biggest public libraries in the world)  is going to literally whitewash that imagination. The 9-storeyed minimalist mansion of books is whiter than Tide's claims.
At a quick glance, the interiors of the library resembles a geometric cube filled with thousands of Ikea's Billy bookshelves. While you are busy book browsing there, you must visit the funnel-shaped reading room. It's literally an inverted pyramid. 
Asiatic Library, Mumbai, India
Unfortunately, in the past few years, this iconic south Bombay building has been associated with pre-wedding photoshoots on its steps. But step inside the library, and you'll be instantly transported to the Victorian era.
The reading room can be mistaken for ballroom from yore. A place where perhaps Bronte Sisters would host their annual gala. For bibliophiles, apart from rare manuscripts and books, there are a whole lot of maps, artefacts and folios to check out too.
A note of caution: Please be gentle while handling the original Italian manuscript of Dante's Divine Comedy. 
Geisel Library, California, USA
If included in the Rorschach Ink-Blot test cards, we bet most of us would interpret this library on the University of California campus as a pair of hands holding a plateau-pyramid of books. A lot of visitors also call it 'the spaceship'. And popular children's author, Theodor Seuss Geisel (aka Dr Seuss) loved the building so much that he once remarked, "Wow! If I were an architect, that's the library that I would build."
His wife has also donated his papers, manuscripts, and drawings to the library, and for their contributions, the library was renamed the Geisel Library. So while you're busy gawking at the architecture of the building, we'd suggest you drop by the famous Dr Seuss collection too.