Representative photo: Pexels
8 travel books to adventure through, even if you're grounded
On the road, into the wild, between the lines
Coronavirus has united the world for once. In suffering. Last week, I spent an evening talking to Myrah, Make My Trip's incompetent bot, to cancel my tickets to Istanbul. My mom chimed in: "Don't be sad. It's a learning experience."
What am I learning here? I already know how to cancel flight and hotel bookings.
Nevertheless, six months of planning came to a bizarre Tarantino-esque cliffhanger. And I turned to Orhan Pamuk's The Museum Of Innocence for some solace.
The novel is an ephemeral, all-consuming romance set in the nondescript by-lanes and alleys of a big city. In this case, Istanbul. If I couldn't visit the mosques and the bazaars, I might as well couch-read my way into the mystic land.
We underestimate the teleporting powers of travel books — but Haruki Murakami, Khushwant Singh, Jack Kerouac and Jon Krakauer swoop in to make a case for having crazy adventures without leaving your home.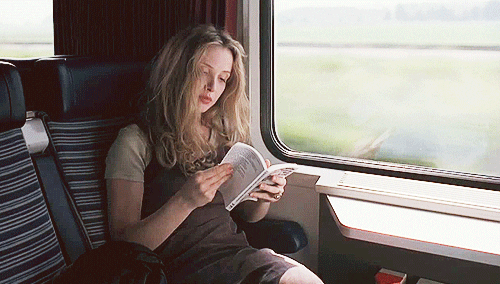 They will lead you through caverns, rescue you from the wild, catapult you across the universe and fill you with what the Germans call fernweh: feeling homesick for a place you've never been.
Join Bill Bryson as he walks the Appalachian Trail – a 2,200m-long hike that passes through 14 states of the USA — in A Walk In The Woods. Flirt with danger at every turn with Hunter S Thompson in one of the wildest travel books of all time, Fear And Loathing in Las Vegas.
For all the interrupted travellers, we scoured our bookshelves to find some great travel books during this trying time.
Fear And Loathing In Las Vegas, Hunter S Thompson
The poster child of Gonzo journalism has six words for you: Buy the ticket, take the ride.
The plot loosely revolves around American journalist Hunter Thompson and his lawyer friend travelling to Las Vegas to cover a motorcycle race — this potent cocktail of strange hallucinations and stranger people is spiked with love, arrogance and stupidity.
The book is a layered socio-political commentary on the manic '60s through the eyes of two incredibly irresponsible adults on a trashing spree. China White, Charlie and Kush play vital supporting parts in the journey.
PS: Savour the book. It travels back in time when technology couldn't document your every move and come back to bite you in the posterior.
Into The Wild, Jon Krakauer
The Chris McCandless story is a prominent adventure-gone-wrong tale: the 24-year-old American hiker abandoned his cocooned life, donated his savings and set off on a two-year journey.
He passed away after surviving more than a 100 days in the Alaskan wilderness.
A year later, reporter Jon Krakauer retraced McCandless' steps, spoke to his family and friends to understand McCandless and his journey.
The account was first published as an essay in a magazine, before being turned into a one of the most beloved travel books. It captures the spirit of an individual apocalypse vividly with glimpses of central Alaska, the Denali National Park and a bone-chilling guide to crossing the gushing Teklanika River.
An ode to Alexander Supertramp, the tale makes you respect life and its fragility in ways no self-help guide can.
Under The Tuscan Sun, Frances Mayes
If Krakauer instils fear, American professor-writer Frances Mayes gives you hope. She left her home in her 20s to start afresh in a small town in Italy.
Her experiences of finding and making a home away from home, resulted in the memoir Under The Tuscan Sun. 
A far cry from the stereotypical Italian postcards featuring vistas and Renaissance churches, this treasure among travel books is about embracing dilapidated, crumbling walls and lazing in a sprawling olive garden that you'll eventually call your own.
The book unravels the details of a slow-paced life in all its colours and textures, and makes you long for a day under the Tuscan sun (or any sun at this point).
My Family And Other Animals, Gerald Durrell
Sure, that's what a lot of family Whatsapp groups are called. None of those groups are as entertaining as British naturalist Gerald Durrell's memoir, My Family And Other Animals.
It's his heartfelt love letter to his growing-up years in Corfu, an island in Greece, where the author chased sunsets, dreams and wild creatures.
It's a paradise where Durrell peacefully coexisted with the wild. There are no threats, no danger zones, only hope in every page.
The book turns 65 this year, and we could list 65 reasons to pick this title but we will leave you with the most important one: it makes you believe in your dreams.
Norwegian Wood by Haruki Murakami
I only picked the book from the Haruki Murakami shelf because of the title. It's my go-to Beatles number on karaoke nights.
But the beautiful book about love, longing and loss lures you in with its poetic language and haunting lessons.
At some point in the beginning, protagonist Toru Watanabe remembers his walking date with friend Naoko, and says, "Mainly we walked – and walked and walked. Fortunately, Tokyo is such a big city, we could never have covered it all."
And we, the readers, joined the characters and walked along the snow-capped mountains and the hilly terrains of the forests in Kyoto.
Murakami writes about the kind of wilderness you'd want to get lost in and borrows from his life's experiences to paint Japanese university life, as we often lunch with Watanabe in the bustling cafeterias.
Toru Watanabe loses his close friends to suicides and the book detailing his experiences, is a heart-wrenching ode to relationships.
A Town Called Dehra, Ruskin Bond
India's favourite Bond writes in one of his poems: "It isn't time that's passing – it's you and I."
We have a lot of time to pass right now and we're ok with it, as long as we have Bond to teleport us to the mystic hills of Mussoorie and Dehradun.
In A Town Called Dehra, a collection of memoirs, short stories, letters and poems, Bond juxtaposes the sleepy town of the '50s to the bustling capital of Uttarakhand today, and tracks Dehradun's evolution.
He takes you on tonga rides, shows you glimpses of the British Raj, runs with you on the lush green foothills of the Himalayas and introduces you to rhododendrons.
He gifts you just the escape you need from your four walls of concrete right now.
Brick Lane, Monica Ali
Set between 1985 and 2002, the story follows Nazneen, born in a Bangladeshi village, who is sent to London after marriage to Chanu, her overly critical husband. In London, we meet Karim, a second-generation streetsmart who falls for Nazneen.
But the hero of Brick Lane is the side of England not dominated by royal ways. Known as Banglatown, Brick Lane is populated by migrated families from Bangladesh.
Nazneen constantly oscillates between the lush green landscapes of Bangladesh (in her thoughts) and the alien cold streets of London.
The fictional tale of culture clash gives you a sneak peek into the estate life of Brick Lane where dreams are often met with despair, but people go about their lives in search of a better tomorrow.
It's the kind of hope we need in these uncertain times — that we must sail through no matter what.
A Walk In The Woods, Bill Bryson
In his 40s, Bill Bryson decides to walk the off-the-beaten-path Appalachian Trail – a 2,200m-long hike that passes through 14 states of the USA – with his alcoholic friend, Stephen Katz (a pseudonym, of course).
What could possibly go wrong? For starters, some surprise guests show up in the form of bulls and a black bear.
The travelogue swiftly puts you in the author's shoes as Bryson jokes about his adventures on the wild side. Hogging noodles for every meal, chugging down chunky coffee because who carries coffee filters on escapades, right?
The humorist keeps the tone light throughout and warns us about the possible heat strokes, hypothermia and drops historical facts every third page.
* Paperback versions of the travel books will only be available via Amazon post the lockdown.