Photo: Дарья Яковлева/ Pixabay 
Christmas gifting guide: 13 books for every type of story-lover, even the one who doesn't like reading
Get ready to put the humans that live on this Strange Planet In A Holidaze
"Kahin na kahin, koi na koi uske liye banaya gaya hai … aur kabhi na kabhi main usse zaroor dhoondhungi." Aditya Chopra wasn't thinking about my quest for the perfect gift, when he dropped this gem on us in Dil Toh Pagal Hai. But I, obsessive gift-giver extraordinaire, truly believe that one perfect gift exists for everyone on your Christmas list. Albus Dumbledore turned up his nose at books as gifts (magical headmasters aren't bound by COVID restrictions, clearly) but in a year where the most adventurous thing we've done is lower our masks on an evening run, they're your ticket to a whole new world.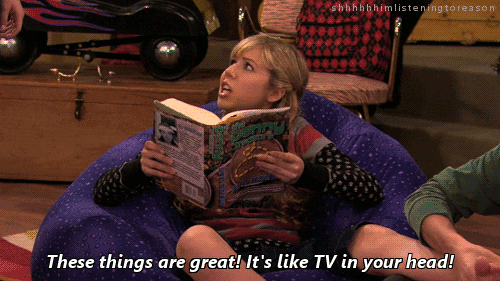 Last week, I was in Melbourne, sampling freshly shucked oysters. A month ago, I was watching Loki spar with Thor in Asgard. I also fell in love with a socially awkward genetics professor. Not due to the pandemic unravelling my already fragile faculties, but by wading through the dust-covered volumes on my book shelf. And that's how I solved my gifting dilemma.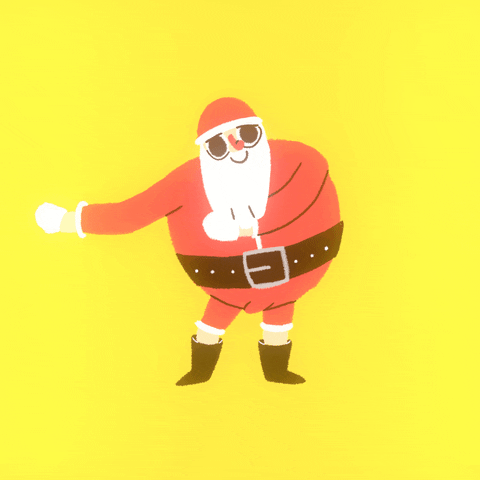 The perfect book would be like gifting them a whole new (cost-effective) world. It would outlive gadgets and gizmos. I could write a heartfelt message in the book, that decades later, they might look at and smile. But finding the perfect book takes time, and effort.
Some, like masochists in an already cruel world, like reading non-fiction, others like myself prefer to escape to fantasy lands and some can't find time to read. Thus began my research, and the creation of a book gift guide for every type of reader. Even the kind that doesn't like to read.
From graphic novels for the reluctant reader, to thrillers and crime mysteries for those who fancy themselves Sherlock Sharmas, romance novels and more. Scroll down to find some gems from 2020 and some tomes that we think should become classics (or are). You might even be tempted to add an extra copy to cart for yourself, and just chalk it up to self-care.
A book gift guide that'll ensure you're everyone's favourite Secret Santa
For the reluctant reader: Strange Planet by Nathan Pyle
Us bookworms look at this species like they're from another planet, which is why Strange Planet by Nathan Pyle is the perfect gift. Pyle is an Instagram sensation, thanks to his comics featuring aliens who participate in human traditions — they're doing exactly what we do, but it's communicated in jarring foreign style.
A study in human behaviour, neatly wrapped in hilarious four panel comics, this clever compilation will likely make their face malfunction (with happy tears). Plus it's more pictures than words, yet cerebrally stimulating. Win-win.
For the 'my bed is actually a pile of books' hoarder: The Vanishing Half by Brit Bennett
If they really are the books > people kind, they've probably already heard of the The Vanishing Half. Named by the NYT Book Review as one of the best books of 2020 and already touted to have its own TV adaptation, the novel, set in a fictional small town in Louisiana called Mallard, is a multi-generational family saga, focused on Desiree and Stella Vignes, light-skinned black twins.
A story of family, racial identity, gender constructs, the ties that bind us, it follows the two as they escape from their small town at the age of 16, only to have Stella desert Desiree and embrace a whole new white identity. A poignant and profound book, exceedingly relevant in today's times, perfect for the voracious reader.
For the one missing family time this Christmas: In A Holidaze by Christina Lauren
"You don't know how much you love someone/something, until they're gone" – didn't think we'd say this for chaotic festive reunions with our shakki family, but considering we've spent the year surrounded by our own thoughts, perhaps only loud cackles from aunt Mary could quieten them.
If your Christmas-loving giftee is stuck away from the family during the happiest time of the year, gift her some Holidaze spirit.
The book follows Maelyn Jones who is stuck in a dead-end job and lives at home. If that's not relatable enough, it's Christmas time and her romantic life is a mess. And the cabin she's spent every holiday at, with beloved family friends is up for sale. After spending one last Christmas at the cabin, melting down at the prospect of her messy life, she wishes for the Universe to show her the light as she drives away.
And it does. Again, and again as she finds herself in a time loop. Reliving the trip until she can get it right. The perfect stocking stuffer and the most festive pick of this book gift guide — 'tis the season for holiday hijinks, family feels and just the right dose of romance, after all.
For the space cadet who wants out of this world: The Three-Body Problem by Liu Cixin
This book gift guide would be incomplete without some good old sci-fi. Set against the backdrop of China's Cultural Revolution, a secret military project sends signals into space to establish contact with aliens. A dying alien civilization captures the signal and plans to invade Earth — where different camps start forming, either to help them take over a corrupt world, or to fight the invasion.
And so the stage is set for an epic sci-fi trilogy that draws on scientific research and theory, technological advancements and philosophy, as Liu uses the three-body problem of classical mechanics to ask terrifying questions about human nature and civilisation.
Your sci-fi loving friends are either going to ask you why you didn't buy all three books , or will have enough ammunition to discuss, debunk, and debate over this gift that keeps on giving.
For the one who enjoys trips down memoir-y lane: A Promised Land by Barack Obama
Biographies and memoirs have a solid fan base — they remind you that real people do great things, inspire you to do, or not do what those that came before us did and they help you get one step closer to mentors we'd like to rendezvous with in real-life.
Obama has been a polarising figure since he, his Ray-bans, and 'Yes! We Can' philosophy burst on to the scene.
But his charisma is indisputable. His two-volume memoir, the first of which, A Promised Land, released earlier this year, starts early in his life, charting his political campaigns, and ends with a meeting in Kentucky where he is introduced to the SEAL team involved in the Abbottabad raid that killed Osama Bin Laden.
According to writer Chimamanda Ngozi Adichie, his prose is granular, vivid and exhaustive. While the memoir isn't one that features true self-revelation, it does feature one of the most popular presidents of all time brutally self-assessing. All we're saying is: If Chimamanda says it deserves a read, it does.
Bonus memoir: Michelle Obama's Becoming. Because they go together.
For the green-thumbed Gaia in the making: World of Wonders: In Praise of Fireflies, Whale Sharks, and Other Astonishments by Aimee Nezhukumatathil
It takes all kinds to make a full world — and in poet Aimee Nezhukumatathil's book of essays, the axolotl teaches us to smile, even in the face of unkindness; the touch-me-not plant shows us how to shake off unwanted advances while the narwhal demonstrates how to survive in hostile environments.
So if you know a Gerald Durrell in the making, who is more interested in ladybugs than leather shoes, this is their match.
She delves into her childhood experiences living in Kansas, Arizona, New York, Ohio and more to deliver a set of warm, lyrical essays that weave memoir with nature writing, to bring us a little closer to the gorgeous creatures David Attenborough is trying so hard to save.
Brought to life with beautiful little illustrations — just in case you were missing the great outdoors after 78 years in lockdown.
For the time-strapped book lover: Classic audiobooks
When my editor told me a friend had devoured 45 books through the course of the lockdown, my inner book nerd was jealous, annoyed and really didn't want to hear more about this over-achieving Oona. Until she told me she'd accomplished this feat by plugging in her headphones, and listening to audiobooks while she went about her daily business.
Traditionalists might turn up their nose at this update on 'reading' but if it gets me through War & Peace, saves trees, and gets me higher on the 'who read more books in 2020' list, then count me in. So if you're grasping at straws when it comes to finding the perfect gift for your overworked 'I love reading but don't have time' friend, invest in audio books. Start with the classics, like War And Peace and A Suitable Boy.
For the fiction lover looking for a feel-good fantasy: The Midnight Library by Matt Haig
Sometimes all we want is to enter a world where we're anyone but ourselves — to sample a life that we only dreamed of having. Fantasy readers, and the protagonist of The Midnight Library have that escapist dream in common.
Except Nora Seed has access to a library that exists beyond the edge of the universe — home to an infinite number of books, each one the story of another reality. One tells the story of your life as it is, along with another book for the other life you could have lived if you had made different decisions.
A book about choices, regrets, second chances, led by a complex protagonist whose mental health issues strike a chord with every reader, this profound book will keep your giftee up way beyond midnight.
For the oujja-board obsessed, slightly fattu ghosthunter: The Spirits Talk to me by Sarbajeet Mohanty and Neil D'Silva
Some of us enjoy having a full night's sleep, undisturbed by the realms beyond, others like staying up at night, watching the goosebumps crawl as you hear ghost stories you hope aren't true.
If your giftee is the latter but too scared for real-life adventures, help them live vicariously and raise their spirits with this compilation of 10 tales of real-life hauntings, as reported by Indian ghosthunter — Sarbajeet Mohanty, paranormal investigator and founder of the Parapsychology and Investigations Research Society and narrated by horror writer Neil D'Silva.
For the budding Shakespeare: Secret Lives of Great Authors: What your Teachers Never told you about Famous Novelists, Poets and Playwrites by Robert Schnakenberg

A book gift guide is incomplete without a special selection for those who harbour ambitions of one day seeing their own name in print. For your budding writer buddies, the stories behind the writers as just as riveting as the stories they made up.
This compilation dives straight into the naughty, nefarious and NSFW facts about well-known creators like Ayn Rand, JD Salinger — your writer friend may already know some of these tidbits, but the witty writing and accompanying graphics make it a salacious stocking filler.
For the romantic who believes real life meet cutes > right swipes: Boyfriend Material by Alexis Hall
Love is love, is love. And it's a crowd pleaser, no matter what time of year you pick a romance novel. This novel takes the old 'fake boyfriend' trope and gives us a love story for the ages — son of an ex-rockstar Luc O'Donnell wants to keep his public image clean and resorts to a fake perfect boyfriend – Oliver Blackwood, a barrister, an ethical vegetarian, basically perfect on paper, not so much in real-life.
But of course, sparks fly in this hilarious, tender LGBTQIA+ romance. Perfect to warm up with as it gets cold outside.
For the one who can't cook but loves to read about food: Small Victories by Julia Turshen
Any hopeless chef knows that no victory in the kitchen is small for someone who can't even cook rice properly. In this book, described as 'being in the kitchen with a calm friend', you savour more than 400 recipes and variations, that even the clumsiest of cooks will eventually master.
If not, the encouraging and witty headnotes, inspired by lessons Turshen has learned through her career as a writer and recipe developer, definitely make this one a keeper.
For Sherlock Sharmas: Troubled Blood by Robert Galbraith
Fans of crime thrillers and detective novels would have already sniffed out the Cormoran Strike novels, the fifth of which released earlier this year.
If they haven't started the series, nudge them in the direction of the first book: The Cuckoo's Calling that introduces us to army vet Cormoran Strike. If they're fans, splurge on the sublime fifth book which rounds off our book gift guide. It sees detective Cormoran Strike partner up with all-around badass Robin Ellacott, as they delve into a murder mystery that goes back 40 years.
* Spoiler: Sleuths, you do know that Robert Galbraith is a famous writer's pen name right?