Feminist, contemporary, revisionist: 14 literary retellings to tweak your world view
How different would the Ramayana be if Sita had narrated it?
A haath-gaadi filled with paperbacks, with the distinctive AH Wheeler logo tucked away somewhere was my favourite stop at the railway station. Dropping off dada-dadi for a three-day long train journey or travelling myself, I always picked a crisp Archie comic (or three) to immerse myself in.
I still yearn for the nostalgia of the AH Wheeler days — but today's Betty and Veronica would sooner claw their eyes out than spend god-knows-how-many editions chasing after an indecisive boy. Or move on with other people, if the dark retelling, Riverdale is anything to go by. And Moose could lift weights, and heavy conversations with the same dexterity. Literary retellings allow you to immerse yourself in the familiar, while righting correcting the original's negative stereotypes and pushing for inclusion.
Sure, the digital generation can be pricklier than a porcupine in heat, but we have woken up to the inherent flaws in some pop culture favourites. Classics that now seem sexist, sublime novels that need to reflect a more contemporary world and myths that need a new take.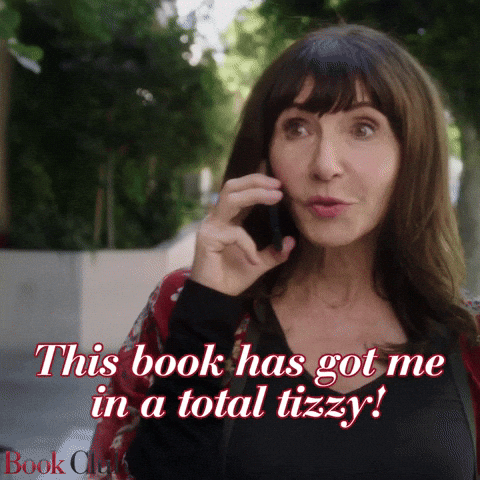 Some even update and make content accessible for younger audiences Fun fact: The fairy tales we're so familiar with, are based on very gruesome Grimms' tales, (as Twinkle Khanna discovered) and the prince was climbing up more than just Rapunzel's hair).
The best literary retellings lure you into a recognisable world and thrill you with unexpected twists. Like if Cinderella were a Cyborg. Or if Mrs Noah was entirely unhappy with being stuck on an arc. Or, if Hitler had never been born.
So jump into our pool of feminist, contemporary, revisionist retellings that will stir you awake, like a splash of ice cold water on a hot summer day.
14 literary retellings to add to your reading list
The Sleeper and The Spindle by Neil Gaiman
What happens when you replace a prince with a chain-mail wearing, horse-riding Snow White-esque Queen who takes off the day before her wedding to investigate a sleeping kingdom?
You get a spin on the traditional Sleeping Beauty story with a Snow White twist you've never seen before. If you're wary of starting a full-length novel, this gorgeous graphic fairytale redux, where queens are at the forefront, and princes are pushed to the periphery, is a nice way a to dip your toes into the world of literary retellings.
The illustrations by Chris Riddell are another reason to spin towards this one.
The Forest of Enchantments by Chitra Banerjee Divakaruni
We're all familiar with Valmiki's Ramayana — the tale of the exiled prince Ram, ideal son and brother, known for his defeat of the evil king of Lanka, Raavan. But what of him being an ideal husband? In this retelling, his wife Sita, takes centre stage, turning this epic into a love story.
But this isn't a meek Sita — she is brave, strong-willed and questions a woman's autonomy in a man's world. The book delves into the concepts of duty, infidelity, honour, and gendered double standards. Just like in The Palace of Illusions, Divakaruni humanises the gods we thought we knew and brings them down to earth as fallible people.
She gives a voice to Sita and a host of other women, intrinsic to the narrative — including Kaikeyi, Surpanakha — reminding us that more than a tale of good vs evil, it is one about about choices, that are always driven by our peculiar perspectives.
Raavan: Enemy of Aryavarta by Amish Tripathi
'Main Raavan!' was my cousin's war cry when he was five years old, as he'd run around the house trying to strike fear into our hearts. Raavan, as we all knew was the 'evil king' that terrorised Sita. The evil that good defeated. But then, history has always been relayed from the victor's perspective.
In Tripathi's Raavan, the protagonist is a study in contrasts. We meet the enigmatic Raavan as a young boy, who grows to be an intelligent scholar, a violent man. We see beyond the cruel kidnapper, to a suffering man who lost the only woman he loved. We watch as he makes the choices that shape him, and it's up to the reader to decide if he is, in fact, the greatest villain mythology has ever known or just a man, ravaged by dark circumstances and choices.
(Raavan is the third book in Tripathi's Ram Chandra series. It was preceded by Ram – Scion of Ikshvaku and Sita: Warrior of Mithila)
Fans of Jane Eyre, this contemporary retelling is for you — Park tells the story of Jane Re, a half-Korean, half-American orphan who lives in New York. Jane like any other 20-something old is struggling to find a job, hoping to escape the controlling home of her aunt and uncle — she finds a job as an au pair with a progressive Brooklyn couple, with an adopted Chinese daughter.
As Jane settles in her new life, filled with feminist teachings and not-so platonic attention from her new bosses, things turn upside down when she is forced to go back to Korea for a relative's funeral, and remains there longer due to the events of 9/11.
Here on, she's faced with coming to terms with the contrasts of her own personality. The story follows the sardonic Jane on her journey to love, finding strength and living life on your own terms.
Noah, thanks to God's vision, is the man that saved the world from extinction. We all know the story. But what of his wife? In this dreamy, wild and feminist take, Blake shifts the focus to Naamah — the matriarch who kept them all alive. The family is still on the arc, as the flood ravages the world and Naamah struggles as she supports her sons and their wives, manages a menagerie of restless captive animals and in a twist, mourns a lover she has left behind.
Was she really on board with being on the arc? What was her relationship with the 'God' who sealed her fate?
A woman previously only known as Mrs Noah, shines at the centre of her own story — forcing us to look at her hopes, dreams and burdens, and in doing so, reminds us that women have always been at the heart of every story.
A provocative, lyrical read that yet again pushes the message that under so many of the best known-tales, are lesser-known stories that deserve to be heard.
Confessions of an Ugly Stepsister by Gregory Maguire
As the title aptly states, this story goes beyond the classic fairytale of the orphaned, beautiful and pure Cinderella. Set in 17th century Holland, it tells the story of the sisters who were cast in the shadow of their sibling.
Iris, the protagonist, is the daughter of Margarethe Fisher, and the caretaker of her possibly autistic older sister Ruth, and stepsister Clara. The family leaves England after the patriarch's violent death, for Fisher's native Holland.
The tale explores the intricacies of the relationships between the women, Iris's struggles with being labelled the 'plain-faced' one — and most importantly asks you the question – were the stepsisters really as wicked as they were portrayed to be?
It reminds you to look beyond what you always accepted as true, a lesson we could all do well remembering as we navigate life in these uncertain times.
Wide Sargasso Sea by Jean Rhys
If Re Jane is the contemporary answer to Jane Eyre, Wide Sargasso Sea is the feminist rebuttal to the story that relegated Mrs Rochester to being the 'mad woman in the attic'.
Rhys tells the story of Antoinette Cosway, (later known as Bertha Rochester) — from her childhood in Jamaica, to being married to an English gentleman who ferries her to England and isolates her from the rest of the world. Weaving themes of patriarchy into the tale of a woman who neither fully belonged to Jamaica or England, it explores themes of racism, displacement and assimilation.
Divided into three parts — the first delves into Antoinette's childhood, the second explores her precarious relationship with her new husband and the deterioration of her mental state thanks to his suspicious, controlling nature, while the third and final act explores her final descent into madness.
Now we know why the women in the attic went mad, after all.
Considering the current political climate of a number of large nations, we've all at some point wondered what would our lives look like if the men…er, people in charge had never been born. How would history, and our present be altered?
Stephen Fry's ambitious historical meets sci-fi novel asks precisely that question — What if Hitler had never been born? It follows Michael Young, a Cambridge student working on a dissertation on the early life of Adolf, and Leo Zuckerman, a German physicist and Holocaust survivor as they embark on an idealistic mission to change the very course of history.
But do they succeed? And is the new world better or worse than the one they tried to fix? The witty, eloquently written novel urges you to rethink your notions of a perfect world.
While we cannot look past the deep-seeded misogyny in Shakespeare's The Taming of the Shrew, a young Heath Ledger singing in the movie retelling of the story — 10 Things I Hate About You, helped give the archaic tale a refreshing take.
In this version, sullen Kate Battista is a schoolteacher who lives in Baltimore with an ageing scientist father, who is on the verge of an academic breakthrough. But he's about to lose his brilliant Eastern European lab assistant to visa troubles — and comes in with the harebrained plot to convince Kate to marry his assistant. So would a thoroughly modern, independent woman like Kate would ever sacrifice herself for a man?
The plot follows the 'difficult' Kate who feels stuck taking care of her father, and sister Bunny — as she comes to terms with change, growth and and ultimately is tamed by the only one who should be doing the taming — herself.
Vinegar Girl is part of the Hogarth Shakespeare project, a project intended to retell works by William Shakespeare for a more modern audience.
The Dark Descent of Elizabeth Frankenstein by Kierstan White
In Mary Shelley's Frankenstein, scientist Victor Frankenstein creates a hideous humanoid creature who hides layers behind his unsettling appearance. He's painted as the villain of the story but as it unravels, the answer is not so black and white.
In White's tale, the story is told from the perspective of Elizabeth Lavenza, an orphan who is taken in by the wealthy Frankenstein family and ultimately becomes Victor's companion.
The gruesome, graphic retelling paints Elizabeth as a survivalist, somewhat morally ambiguous character, entrenched in a toxic, often depraved romance — but she's not the sweet passive character we've known.
It tells the tale of calculative woman who dreamed bigger than her time allowed, of a better world and who will do anything to hold on to her new luxuries.
There are probably more Little Women retellings than there are people who have read the original.
But this Pulitzer-winning novel of historical fiction, peels back the focus from the little women we're so familiar with to a character that has largely been defined by his absence — the patriarch, John March.
It is alleged that Brooks found that March was based on Louisa May Alcott's real father Bronson Alcott and pieced together this story via his letters and journals. And in this poignant retelling, we get a glimpse at the Civil war and its atrocities, and the struggles of man torn between his duties, his beliefs and his enduring life for his wife, and his children.
The Penelopiad by Margaret Atwood
In Homer's Odyssey, Penelope, the wife of the titular character is the typical faithful wife. In this contemporary retelling, Atwood hands the narrative over to the long-suffering wife and her 12 maids who were killed by her husband.
A refreshing, thought-provoking take on an ancient myth, the novella is haunting, disturbing and brings power and focus back on to Penelope and the women who were just blips in the original story — forcing you to relook at the double standards that have haunted women in society since the very beginning of time.
Set in a futuristic New Beijing, when the countries of the world have reorganised to form various new empires and alliances and the Moon has been colonised. Cinder is a Cyborg under the guardianship of her cruel adoptive mother, and lives with her two stepsisters.
The Cinderella-inspired retelling sees the 16-year-old protagonist as one of the best mechanics in her city, who gets embroiled in a complicated political plot. Yes, there are handsome princes, happy endings, mistaken identities.
It's an old story, reformatted and rebooted for the digital generation.
Was Pride And Prejudice really Eligible for yet another upgrade? It has been retold with zombies in the mix, Indianised for the desi audience, and modernised with a chain-smoking Bridget.
But thanks to a witty writer Liz, and yoga teacher Jane, a reality-tv binge watching matriarch (she's drawn to a Bachelor-style show called… well, Eligible), we're quite prejudiced towards this retelling. The story follows Liz and Jane, who head back to their hometown of Cincinnati when their father needs them home from New York.
They're back to find one sister jobless, another a recluse, and their mother preoccupied with an agenda to marry them off— reminding them of why they moved away in the first place.
The parental Bennetts can be annoying, Bingley's a reality TV star, Darcy a neurosurgeon, and thanks to Sittenfeld's cheeky commentary, this fast-paced read is a fun update on a classic story.