Representative photo: Liliana Drew/Pexels
It's never too late to start running
"Don't make your first day your last by trying to overdo it"
You've spent days thinking about it. "Should I, can I?" Laying in bed awake at night, you decided tomorrow's the day. Up bright and early, you dig out your old running shoes from under the bed. Line up the perfect playlist (that's one way to stay motivated). Take a deep breath of fresh air as you step outside. You can hear the birds chirping around you, like cheerleaders motivating you to start running.
Five minutes in and you feel the cramps. Your toes start to tingle and the t-shirt clings to your back with sweat. You keel over dry heaving, trying to catch your breath and not cough up a lung. Dragging yourself back home, you feel utterly defeated. So much for your fitness journey. The running shoes are kicked off and pushed back under the bed, never to be seen again. 
If this sounds familiar, then know that you're not alone. Too many of us have proudly proclaimed that we're going to start running. It sounds simple enough. It's something your body should be able to do naturally. You ran races in school and streaked through the playground in a frenzy. But as you get older and a more sedentary lifestyle takes over – sometimes against our will – you realise that running is an exercise that, while seemingly easy enough, can be extremely challenging when starting. 
Our muscles and joints may not be as strong as they once were. Desk jobs and other vices may have depleted our lung capacity. But with the exclusion of health conditions and injuries that require special attention and expert guidance while exercising, researchers have found that it's never too late to start running.
The published study found that runners who started training after the age of 50 were able to be as fast and lean as their peers who had been running their whole lives. 
After all, 'Turbaned Tornado' Fauja Singh was 90 when he ran his first marathon.
It's about finding a balance between running like Phoebe in Friends and thinking you're PT Usha right from the get-go. Our guide to starting running will help you do just that.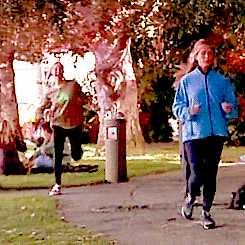 How to start running, according to experts and Tweak readers
Start running by walking
Everyone keeps talking about muscle memory. That if you could run well once, you'll be able to pick it up and do it again. But just like memory, your muscles forget. Runner's World recommends you start running by actually walking first. You need to make your body ready to run. Especially if you're someone who hasn't been active for a long time, or at all. 
Spend the first week just walking. Make it a brisk walk, or as Steven Blair, professor of exercise science at the University of South Carolina explained it, "not a race walk, but not a window-shopping walk either."
Walking will wake up your bones, muscles and tendons from their slumber and get them moving. The first week (or two, if needed) should focus on creating a physical foundation for you to start running without immediately injuring yourself. 
Finding and building your pace
You need to pace yourself if you want to build a long-term running habit. " Don't make your first day your last by trying to overdo it. Start slow, keep being at it," advises Tweak reader Reema Gupta.
Seema Kerai adds, "Pace yourself, start slow with a 2-minute jog, then 2-minute walk for 20 minutes. Then gradually increase the jogging period and reduce the walk period."
According to the New York Times, the Run-Walk method was pioneered by Olympian and running coach Jeff Galloway and can be a great way for beginners to get started.
While his advice is for marathon training, it can be applied to your daily jogs as well. It's not about taking a break from running when you're tired, but those little pauses can help you avoid injuries by stretching yourself too thin, helping you prolong your run time and preserve energy.
Start running 2-3 times a week to give your body rest days in between and build it up, if you want. As a complete beginner, you can run for 10-20 seconds and then walk for 1-2 minutes alternatively for the entire duration of your run. Or run for 3-5 minutes, and walk for 5. You decide the intervals that work for you.
Focus on your form, not speed
If you're one of the blessed, then running is relaxing. It helps you clear your mind, energise and all that good stuff. But the rest of us beginners are just reminding ourselves to breathe, not stumble into a pedestrian or tip over and fall flat on our faces. But paying head to how we're running pays off in the long run, if you want to strengthen your muscles, avoid injury and the aches that can come after running with bad form.
Physical therapist Vikash Sharma tells Shape that a good reminder to ourselves when we start running is to 'run tall'. "This will help keep you from slouching forward and suffering from a breakdown in running and breathing mechanics," he says. "You want to think about keeping your ears over your shoulders."
Be aware of your surroundings but keep your eyes up and ahead of you. Try and keep your shoulders relaxed, arms at a 90-degree angle, and core engaged while breathing in through your nose and out your mouth.
The 'right' way to breathe
When it comes to exercise, there's an age-old debate between whether to inhale from your nose and exhale to your mouth, breathe only from your nose or forget it all and take big gasps from your mouth.
Some experts believe you should inhale from your nose and out the mouth. Former professional triathlete Mark Threlfall of The Global Triathlon Network spoke to other professional runners and found that breathing through the mouth allows you to take in a greater amount of oxygen which you need when running at a faster pace. Still, breathing through the nose is absolutely fine when you're starting off and running at a slower pace.
​​What we do need to be mindful of is to avoid chest breathing and instead, breathe into our belly. Chest breathing is essentially shallow breathing. Our breathing while running should be diaphragmatic. When you're inhaling and exhaling, you should feel your belly expand as your diaphragm forces more air in and out of your lungs.
Don't be kanjoos when it comes to shoes
"​​Get the right footwear, cannot emphasise enough that the wrong footwear makes a huge impact on your knees, hips and feet," says Kerai.
Natural instinct may kick in and have you questioning why you need to spend so much money on running shoes. Won't the sneakers you already own do the trick? Shoes for running are not solely for comfort and design.
Running shoes are crafted to address and prevent a number of issues that could come up. There are shoes that are meant for people with higher foot arches, and others that can correct irregularities in your foot position. The right kind of shoes needs to give you appropriate support and cushion the impact caused while running. Whether you're land on your heels or lead with your toes, the shoes you wear need to bend and move along with your foot's movements.
The best thing you can do is go to a store and try on the shoes yourself instead of buying them online (though that is where you get the better deals). It should be a snug fit but not too tight. You should be able to wiggle your toes without your foot slipping and sliding inside. If you have weak joints or are recovering from an injury, it would be a good idea to consult a physiotherapist who could advise you on the kind of shoes you need.
Stretch baby, stretch
As your body gets accustomed to the new strains and stresses that come when you start running, you have to stretch before and after each run. All the experts and our seasoned readers agree that warming up and cooling down is a non-negotiable part of running.
Warming up before a run is also a precaution to avoid injury, says Robin Behl, who co-founded The Tribe India along with Karan Sawhney and Anushka Nandani. Some warm-up exercises he recommends are stretching the hip flexors, ankle rotations, a few squats (if you are able to), later walking squats, slow high knees, hamstring stretches and side shuffles. Do what your body is able to and at the speed that you can safely achieve.
You need to cool down properly after a run to ease your sore muscle. Do a quad stretch, pulling your ankle back to your bum. You need a good hip flexor stretch, one for your hamstrings and lower back. If you're unsure of what to do you'll find plenty of easy tutorials on Youtube as well that you can follow, like the ones by James Dunne.
Picking a trail
Before you start running the question may pop up, where do I run? On a busy street with a bustling crowd, a park with a running trail or at the gym I took a membership as a New Year's resolution but never went past the first week?
We say, start running where you can and have access to. Though, Behl adds, "If you have weak knees or weak ankles, I'd recommend you first run on a flat, controlled surface like a treadmill. Strengthen the joints and prepare your body to take the load before resorting to an unstable surface or an uncontrolled environment.
Loose gravel and potholes are not your friends, especially for a beginner.
Starting your fitness journey is one thing, but it can be as much of a struggle to maintain it. There will be days when all you want to do when you come home from work is get into comfy sweatpants and watch comedy shows. That's totally normal too.
Keeping yourself motivated can mean having playlists you can listen to that keep you pumped up through the run. Once you kickstart your journey you can invest in a fitness tracker that maps out your progress to serve as a reward. Splurge and buy cute coordinated running outfits that make you feel fancy. Join a running club or enlist a friend as your accountability partner to stay on track.
We see health and fitness as a continuous journey. You're preparing for the marathon of life and not a sprint to quickly shed a few kilos before Neha didi's sangeet. You've just taken your first step.