Weight and watch: all you to need to know about obesity
Bariatric surgeon Dr Mufazzal Lakdawala highlights causes, and preventive lifestyles changes
When each slice of pizza, every dollop of butter on your paratha and the vanishing tubs of ice cream start to reflect on the weighing scale, even multiple apples a day can't keep the doctor away. The seams begin to give way and we often find ourselves at the receiving end of problematic size jokes.
And before we know it, being slightly overweight gracefully inches towards obesity. While self-acceptance and body-positivity are great, the health risks caused by obesity aren't. There's also a range of misconceptions surrounding obesity.
The reality is that more than 135 million Indians are affected by obesity, according to a study published last year by National Centre for Biotechnology Information.
Dr Mufazzal Lakdawala, founder & chief surgeon at Digestive Health Institute, who has conducted 30,000 bariatric surgeries in the last 15 years, sheds light on why size matters, why it's not always food-related, and how it affects us physically, mentally and psychosocially. "In some cases, obesity can also lead to hypertension, diabetes, chronic pancreatitis, acidity and sleep apnea, among other ailments," says Dr Lakdawala.
Luckily, he also shares the preventive lifestyle changes that'll keep you on the heathy-road.
"Obesity is the abnormal accumulation of fats that affect us on several levels. Going from overweight to obese can be verified based on BMI levels, and is person-specific based on height and weight. More than 90% of the cases are lifestyle-related. And to overcome them, we need to adopt long-term lifestyle changes," he says.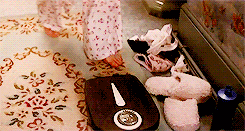 Causes of obesity: 
The fault in our genes: If you plot the causes of obesity on a pie chart, only 5 per cent will point to your genes. In this case, it's safe to say that you were 'Born this way'.  This abnormality can be referred to as polygenic obesity and monogenic obesity.
The way we live: Unhealthy lifestyle and even eating disorders lead to most obesity cases. And these red flags show early in life. For instance, somebody showing signs of Prader–Willi Syndrome as a child, wherein he or she is constantly hungry and will eat anything, can eventually lead to obesity and even Type 2 diabetes.
Overeating or snacking post midnight are also some of the habits that may result in obesity.
How to keep the weight in check:
Break up with refined sugar: It's the bad boy of the food chain. You know it's doing you no good, but you can't seem to get over it. As hard as it may be to distance yourself from cake and co at farewell parties, birthdays and just in general, Dr Lakdawala urges you to bite the saccharine bullet forever.
"I quit sugar 25 years ago. It's really not worth it. Yes, initially, it's a big adjustment, but your body modifies with time. Today, even if somebody offers me sweets, I don't feel anything because my body has adapted," he says.
He further advises to steer clear of sugar replacements as well because in the long run, even those eventually make you gain weight.
Catch 'em young: New parents should find natural sugar-based substitutes. Limit the chocolate and sweet consumption. Instead, crush fruits and make candies or ice lollies out of them. This way, they will never crave artificial sugar.
When the kids grow up a little, give them pizza, pasta and the like, only on occasions and try not to make it a part of their regular diet. This will condition them to believe that it's novelty food and not the staple. Alternately, try making healthier versions of the same food.
The right diet: Diets are very person specific, and it's important to keep your health concerns, deficiencies and lifestyle in mind, before embarking on one. The safest is to consult a doctor before you deep dive into a diet.
Most diets work if done over a short period of time. Keto diet mobilises the fat source, but over a longer duration, it can cause a lot of harm. If your cholesterol is sky-high, the keto diet will not work.
Low-carbohydrate diets are good and so are diets which are zero fat.
However, zero-fat diets pose other health concerns since fats are vital to absorb Vitamin A (for eyesight), Vitamin E (for skin and nails), Vitamin D (for bone strength) and Vitamin K, which is necessary for clotting mechanisms. If you don't have these, you'll suffer in other ways. So, refrain from cutting out anything entirely out of your system.
Exercise: Stop making excuses, and hit the road. You don't have to lift weights at the gym or jump off your terrace in an attempt to parkour.
Exercising till you burn yourself out is not the goal, but being active for half an hour, for five times a week is enough to speed up your metabolism. A better metabolism helps in an efficient digestive system and thus will help you control your weight.
Start with taking the stairs, and maybe run up and down the stairs in your building for 10 rounds. That's a good place to start.