Representative photo: Ron Lach/ Pexels
7 reasons you might suddenly gain weight that have nothing to do with overeating or laziness
"I am so much more than my body"
Motto. It translates to 'fat' in Punjabi. I've been 'thin', for 15 years, but my teenage nickname has stuck. So have casual inferences to my 'lack of neck' and boxy body. In India, there are two certainties. One, you've opened a Quality Street biscuit tin only to find dadi's sui dhaga. And someone has commented on your physical appearance, without provocation, at least once.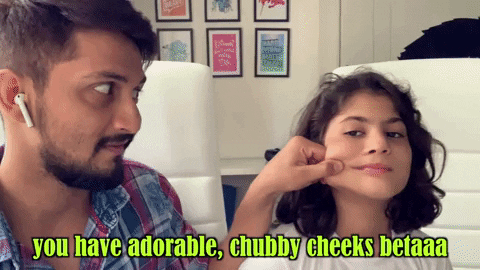 It's easy to bully overweight people in one breath, and in the next, say it's for their own good. When weight becomes a tentpole of identity, fat-shaming can even break up marriages, like one woman shared with us. Weight gain is often attributed to laziness, an obsession with kela wafers or disrespect of one's body. But many struggle with weight gain that's resulted from a health condition, one they're working hard to control.
For 26-year-old music teacher Odella Pinto, it's PCOS.
She started gaining weight and feeling bloated in college. After missing her period three months in a row, she was diagnosed with PCOS. Over seven years, she's focused on diet, medication and worked out consistently, but commentary from friends and family hits harder than her actual diagnosis.
"My aunts have compared their thighs with mine, even asking a third person to judge, 'See na, whose is bigger?', says Pinto.
She dresses the way the she did pre-weight gain — and people 'judge' her crop tops and sleeveless clothes, commenting on her stomach and more. It's taken her a while, but now she simply tells people that she's happy with herself.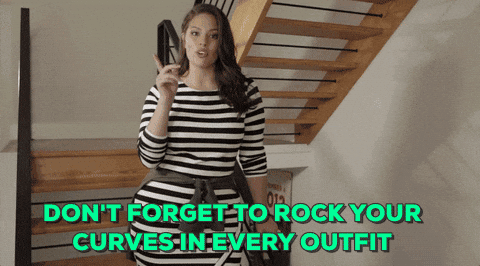 For 25-year-old Twinkle Shah, weight gain has changed the way people talk to her. The graphic designer weighed 49 kgs at 14, and hit 60 kgs two months later. She was eventually diagnosed with hypothyroid. How she was treated as a 'thin' person and now, as a 'fat' person, are completely different, re-affirming how tightly entwined weight and identity are.
"People look at you pitifully, assuming you don't look after yourself, or eat unhealthy or you've done something wrong. The favourite question is, 'What happened to you?'"
Both Pinto and Shah have struggled with yo-yoing weight and finding clothes they feel comfortable in. Unsolicited advice makes it harder, especially when every conversation revolves around weight, as if it's their only identity.
Thirty-year-old dentist *Neharika Mahajan thought her weight gain was hormone related. She was diagnosed with clinical depression. It isn't always the result of a physical illness. Mahajan knew she'd been putting on weight, but had no motivation to fix it. She wants to tell the fat-shamers, "There are so many things wrong about you — would you like it if I started listing them out?"
So, if you are struggling with unexplained weight gain, there may be more than meets the eye.
Weight gain-causing conditions to look out for
Hypothyroid: An under-active thyroid could disrupt your metabolism. The patient's BMR (Basal metabolic rate) decreases, and results in weight gain.
Other symptoms of hypothyroid include myxoedema — swelling of the skin and underlying tissues — giving a waxy consistency to skin, being sensitive to cold and heat, and lethargy.
After 11 years, Shah has learnt to manage her condition with medication, diet and exercise, and so can you.
Poly Cystic Ovary Syndrome (PCOS): Like a movie villain, PCOS pops up at the most inconvenient times —  according to The Hindu, one in five (20%) Indian women suffer from PCOS.
This endocrine disorder throws off the balance of reproductive hormones oestrogen and testosterone. It also messes with how your body uses insulin, leading to unexplained weight gain, hirsutism, acne and irregular periods.
Pinto advises you to "remember there are no quick fixes. Love your body and be ready to work on it life-long. Feeling ashamed affects you mentally, and that's not going to help your PCOS."
(Read our story on managing PCOS)
Depression: An article in ZeenewsIndia states that the prevalence of depression and anxiety disorders, as well as eating disorders, is significantly higher in women.
As if it wasn't bad enough that we had to deal with period cramps every month.
Depression-related hormonal shifts, overeating, inactivity and anti-depressant medications could trigger weight gain. Mahajan explains, "Normal levels of vitamin D are 30, and mine was at 3-4. My serotonin levels fell, and I didn't have the motivation to do anything to lose weight. It was a vicious cycle."
Cushing's syndrome: A rare disorder that occurs when your body has too much cortisol, that helps regulate metabolism. It leads to weight around the middle, face and upper back, pink or purple stretch marks on the skin of the abdomen, thighs, breasts and arms, and bruise-prone skin. In women's cases, even thicker or more visible body and facial hair, and irregular or absent periods. It can be particularly difficult to diagnose because its symptoms overlap with other illnesses.
Insulinoma: An insulinoma is a small tumour in the pancreas that produces an excess amount of insulin. Patients with insulinoma tend to gain weight as a result of overeating to avoid hypoglycaemic (low blood sugar) symptoms.
Diabetes: In obese individuals with type 2 diabetes, the amount of insulin produced in the body may be normal but this may not meet the requirements of the body. So, the blood sugar remains elevated, leading to insulin-resistance. Insulin regulates fat, so with insulin resistance, fatty acids are increased.
Steroids: They mimic the stress hormone, cortisol, in the body, which stimulates appetite by affecting a part of the brain that controls hunger. Steroids also alter the body's salt balance. The sodium retention leads to swelling in the face, hands, legs and feet, and weight gain.
With inputs from Dr. Sonukumar Puri of Jain Multispecialty Hospital.
*Name changed to protect privacy
* Please consult your doctor before starting any medication, diet or course of treatment.