Photo: Mel Elias/Unsplash
Congrats, you're pregnant. Now how do you break it to your office?
Real-life stories to help you ace the art of delivering the good news
It took you a decade, but at last, you have a job you love. You freed yourself from the shackles of Miranda Priestly and found yourself an understanding, sometimes irrational Michael Scott (from the latter seasons of The Office obviously).
With every passing quarter, you're inching closer to that dream corner office with a smoggy view (not everything changes, okay), and then you receive more good news. The one your MIL (and extended family) has been asking about since the day you got married. Badhai ho, you're going to be a mum.
After the first burst of celebrations and doctor's appointments, normal life and its bickering ensues with the father of your child – over the offspring's name, and how growing a beer belly doesn't count as solidarity. But there's another fight that you're mentally preparing yourself for.
The one at work — because you've heard of more pregnancy penalties than secret office affairs.
They seem to be grim – from being fired to being denied promotions and pay hikes because motherhood called.
You rehearse the pregnancy announcement scene at work throughout the first trimester because you aren't supposed to broadcast the news just yet.
But it's not a passion project you can procrastinate on for too long either. Especially when that belly starts to tell a story of its own.
Here are some experiences of pregnant women and mothers – self-employed, in the service sector as well as start-ups – to boost your morale. Plus, an HR expert shares the crucial maternity benefits you should be updated on.
How to make a pregnancy announcement at work – real women share their stories
Sarah Sham, interior designer, 32
"When I found out that I was pregnant, I was nervous about how would I manage. The last few years have been great work-wise, and this was the supposed to be the year I was going to go all out.
Since it's my own company, I didn't worry about any HR. But I worried about my clients' reactions. I spoke to other designers who have had children about how they dealt with their clients. A lot of them said that being honest helps because if you are hired, springing the news on them last minute is unfair — it doesn't give them or your team the time to adjust.
Some of my industry friends did say that given an option, people opt for a non-pregnant designer over a pregnant one because our work involves a lot of walking, site visits and travel. And the common perception is that a pregnant woman must sit at home and rest.
I'm very honest in my life and that reflects on my social media as well. So I decided to share the news on Instagram. To some extent, it was committing professional suicide because my potential clients may see the post and say, "Okay, her work is fantastic, but this chick is pregnant. What's the point in even starting a conversation with her?" I may have scared off my potential clients.
Being your own boss means I can plan my work schedule. But a corporate set-up gives you a proper leave where you don't think of work. For me, I feel after having my child, within a week or two, I will return to my office because there is a lot of pressure when you're running your own business. I can't just disappear for six months."
Hemangi Vyas*, digital marketer, 33
"In 2018, I was working for a furniture e-commerce start-up in Bengaluru. I was with them for almost two years. There was a strange pattern I noticed and eventually faced.
Two of my colleagues got pregnant during my time there, and both of them were shifted to a Performance Improvement Plan (PIP), and eventually asked to leave before they could go on maternity leave.
I didn't pay much attention until I was in my fourth month of pregnancy and shared the news with my managers. A week or two later, they moved me to that plan too. It's a formal way of saying that they will closely track our performance and may ask us to leave if things don't work out well.
Until then, they had never raised any performance-related issue. I was shocked. Then, they said that my salary is on the higher side and they wanted a more reasonable resource. The company was apparently cash-strapped.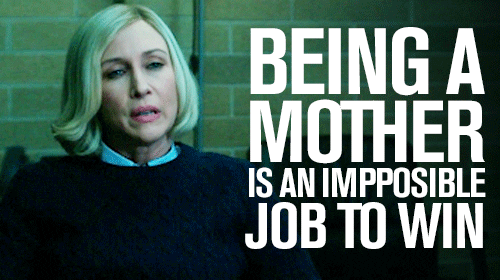 Honestly, I was into my second trimester and I didn't have it in me to drag them to the labour court or fight them. I decided to quit. But it was difficult realising that I will have to start job hunting to re-enter the workforce.
It's not legal for any company to fire a pregnant woman. Employees can't be dismissed while they are on maternity leave either. But it's a prevalent problem across start-ups where they'll ask you to resign stating a million different reasons after you announce your pregnancy. 
They don't have a strong cash reserve, but it's extremely unethical. It can be tough on the family of the employees too because suddenly, finances get affected."
Barshana Majumdar, senior CRM consultant, 38
"I've been working for Cognizant for almost a decade now. I've seen the maternity leave rules change over time. In 2013, when I was pregnant, I received four months of paid leave. It was an extremely easy process. We didn't even have to talk to the HR. Currently, the leave is six months.
The process is streamlined. When you decide to take maternity leave, they take you off any client-based projects and put you on the "bench". You receive your salary but don't have any active projects. You're allocated a new project once you return.
During your maternity leave, you also receive a general rating – 3. The chances of getting a promotion are reduced but you get your standard increment.
But in my sector, in many companies, they cancel scheduled site visits. For instance, short US-based site visits are three months long and UK-based ones are four months long. For many pregnant women in the first trimester, they cancel those trips. That's an unfair policy I feel.
Cognizant has been a blessing on that front. HR is involved only if there are any complications and you need longer maternity leave. You can take up to a year off without pay, in case of medical emergencies."
An HR expert shares the best practices to deliver the pregnancy announcement
When and how to make the pregnancy announcement?
Doctors suggest that the foetus is most sensitive in the first three months, and there are higher risks of miscarriages. So, it's best to not announce in the first trimester. As soon as you're into your second trimester, you must inform your reporting manager because he needs time to plan the work flow in your absence, including finding and training your replacement.
In terms of hierarchy of communication, while sharing the news with your colleagues and friends is a personal choice, make sure that your boss doesn't find out from any other source. He should be informed first, followed by HR if necessary.
Can pregnancy lead to getting fired?
No, pregnancy cannot be a reason to fire an employee.
An employer cannot terminate a woman employee for taking maternity leave or tweak the contract of service to the woman's disadvantage during maternity leave.
In rare cases, women can be fired during pregnancy only if there's a proven complaint of gross misconduct. Under those circumstances too, maternity benefit and medical bonus will be paid as severance.
How to answer family-planning questions during job interviews?
It's unethical to ask those questions. It reflects badly on the organisation culture as well as the recruiter. I have been in a situation where I was a recruiter, and after I selected a candidate, my co-recruiter asked me if I had inquired about her family-planning timeline. I was taken aback.
Organisations these days believe in gender diversity and hence refrain from asking such frivolous questions. Since there are no strict rules, although it's highly unethical, some recruiters may throw these questions at you. It's totally up to the candidate to either dodge or answer them.
Returning to work after pregnancy — what to expect?
Gender inequality looms large in the corporate sector, especially when it comes to hikes and promotions when you return after pregnancy. There's no way to tackle this menace unless a policy overhaul happens in the law. Some managers justify it by saying that irrespective of gender, the employee didn't work for about six months. So, ratings will take a hit.
It's a subjective matter and depends from company to company as well as the individual's past performance.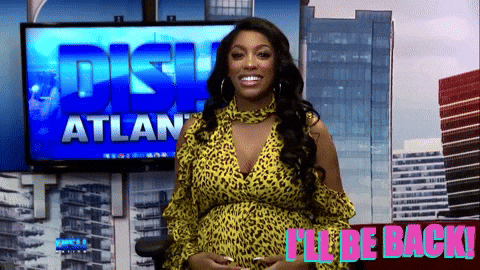 Maternity benefits and rights to be aware of:
Every company needs to communicate the maternity benefits to the employees in writing during appointment.
According to The Maternity Benefit Act amendment in 2017, a 26 week-maternity leave is allowed. Women can claim up to two months before the expected due date. Or you can also choose to take the entire leave post delivery.
In order to avail of the maternity benefits, a women should have been a part of the organisation for at least 80 days.
Post 26 weeks, some companies will allow you a work from home arrangement. This entirely depends on the company culture as well as the nature of your work.
The law also made it compulsory for organisations with more than 50 employees to have a creche on site. Mothers can visit the creches up to four times a day and to two nursing breaks until the child reached the age of 15 months.
– With inputs from Pankhuri Jain,  lead executive HR at Acuity Knowledge Partners, Bengaluru.
*Name changed upon contributor's request.