Representative photos: Freepik
How to take control of your own mental wellbeing
Fiama's 'MyHappimess' initiative urges you to #SayMoreThanOkay
World Chocolate Day. International Talk Like a Pirate day. Don't Go to Work Unless It's Fun Day. While we'd love to petition to make the latter a national holiday, there's one day that we're truly grateful for. World Mental Health Day, celebrated on October 10, gives us license to publicly discuss our mental wellbeing.
With the sandstorm of uncertainty that 2020 has brought into our already stressed-out lives, Indians have changed tact. We've become aware that happiness is a dynamic state and achieving mental wellbeing starts with recognising our stressors, sparking conversations and taking those simple steps towards striking a healthy balance before a problem arises.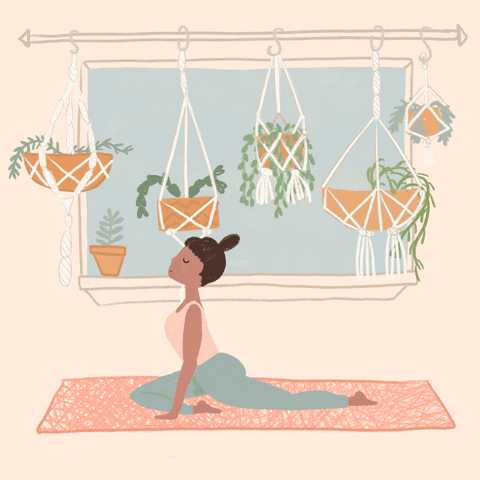 Fiama bats for mental wellness with the launch of MyHappimess
Fiama is stepping in, using their immense reach to champion a mental wellbeing initiative called 'MyHappimess'. Their aim is to encourage people to have these conversations around self-care and positivity on a daily basis.
This clarion call was born from a survey conducted by Fiama x Nielson, across 15 cities in India with 700+ participants in the age group of 18-45 years. It revealed that over 70% of young Indians have struggled with their mental health, but only 26% were able to contact a professional.
View this post on Instagram
Between the tauba tauba associated with mental health issues and lack of access to appropriate facilities, 42% feel that physical health is given more importance in our current health care system. Meaning, honest and open conversations about our mental wellbeing are the need of the hour.
With the 'MyHappimess' initiative, which goes live on October 10 via their social media platforms, Fiama aims to make mental wellbeing a part of your everyday life. They will be sharing curated content in collaboration with experts on Fiama's social media handles, ranging from music, breathing exercises, guided meditations to nutrition, to encourage us to take charge of the many moods that drive our mental wellbeing.
When someone asks us how we're doing, we scarcely go beyond, "I'm fine" or "I'm OK", even if under all the layers of calm you're feeling a myriad of complex moods. You are never just one feeling or "just okay".
Urging people to #SayMoreThanOkay, they've teamed up with Lisa Mishra, encouraging the audience to be open, and honest about how their emotions.
When a brand with Fiama's reputation takes a stand for democratising mental wellness, it immediately penetrates all strata of society. It sends the message that these conversations don't have to be hushed up anymore — they've become as organic as scrolling through your Instagram feed and discovering a motivational tip or stress-relieving advice that could calm your anxiety or help you break through to someone in need.
Staying afloat in Corona times, and well, in life, means finding our bliss within the beautiful mess. And we're glad to have an initiative that encourages us to openly and honestly prioritise our own 'Happimess'.
*Please consult an expert in case of serious and persistent mental health issues