Photo: Wikimedia Commons
Two years of Section 377 amendment: How inclusive are we?
Out and proud, but are we out and equal?
September 6, 2018. India looked up at an overcast sky, shrouded by clouds of anticipation and impatience. The stifling smoggy air of discrimination had been enveloping us for decades. And a little after noon, at 12.25pm, we recorded a massive downpour of tears of joy and jubilation as the Supreme Court read down the 158-year-old Section 377 used to terrorise the LGBTQIA+ community.
All five judges on the jury gave their stamp of legal approval for people living on the rainbow spectrum. Who cares about what Sharma Ji ki Mrs thinks about queer affairs anymore? The most significant battle for LGBT rights had been won. We were soaked in pride.
Well, two years later, we still are, on most days.
The importance of legal protection is beyond compare. As a result, the last couple of years unleashed shades of sensitive LGBTQ representation across Indian media and the mainstream (read Ayushmann Khuranna in Shubh Mangal Zyada Savdhan). The movement now had corporate allies and growing awareness.
But the community feels that the honeymoon period of the legislation is waning, and though a few things have changed, strains of tauba tauba still follow them like fake news follows us on WhatsApp.
The question remains: the community can now be out and proud, but are things out and equal? The identity struggle, especially, in the workplace is real. Hiding your orientation to keep things hunky dory at work is a bitter slice of queer life.
Transgenders are still trying to find their way into the realm of heteronormative society. Couples are hiding their relationship status when trying to find a house together.
The rainbow still feels a little out of reach right now.
On the second anniversary of the landmark amendment of Section 377, members of the queer community give us a reality check.
"For how long can we pretend to be friends"
"Two years ago, when the verdict came out, I excitedly shared an image with my partner on social media. I didn't want my parents to find out that way, but there it was. I left my house and moved in with my partner. But on my birthday last week, we all had dinner together. We've come a long way.
I use my social media presence to start a dialogue, and listen to so many who are still struggling. I show the messages I receive to my mom and she knows how much my words of encouragement mean to these youngsters.
Now policy makers should talk about including same-sex partners as nominees in wills, societies should be more open to renting out flats to queer couples. For how long can we go on pretending to be cousins or friends?"
— Navin Noronha, stand-up comedian
"I want companies to stop indulging in tokenisms"
"At one of my earlier jobs, my boss would casually say things like, 'I feel so proud that we've a queer person here'. We are not a different species. His heart maybe in the right place, but it feels like overcompensating.
I want companies to stop indulging in tokenism. Changing the colour of your logo to rainbow hues during pride month means nothing if you cannot sensitise your employees and address homophobia."
– Sulagna Chatterjee, freelance screenwriter
"We don't want special favours, we just want equal respect and treatment"
"In 2018, I was teaching at a college. I was out and proud. My students were open-minded but some staff members started gossiping. My coordinator told me that the management thought that I would influence students to do 'evil stuff'. So she asked me to resign before I was fired.
Where I teach in now, I pretended to be straight. Some students still mock me. So, I came out to the staff members and explained that I wouldn't tolerate any discrimination. They are very supportive.
Many educational institutions have no grievance cells or support groups. Students are generally liberal, but the management often discriminates. We don't want special provisions or favours, we just want equal respect and treatment."
– Chirag Gosar, professor, University of Mumbai
"Workplaces should actively hire transgenders"
"Section 377 amendment was a legal change, and I am grateful for that. But socially, we have a long way to go. It's great to see the media telling our stories more often now. But I wish news portals could cover us in a more sensitive way.
Workplaces should actively hire transgenders. Even if they're qualified, they don't get hired due to stigma. Workplaces can invite LGBTQ organisations to conduct sessions on sensitisation."
– Akshay Raundhal, doctor and medical officer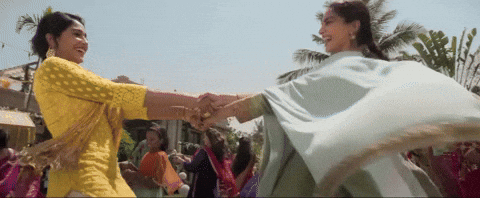 Post Section 377 amendment: how to make a workplace more inclusive
In his book, Queeristan: LGBT Inclusion In The Indian Workplace, which released last month (and is also available on Audible.in), Parmesh Shahani, director of Godrej Culture Lab, documents the fundamental shifts in the workspace and how employees and employers can work together to create a safer, more inclusive space for all.
"Ten years ago, if we wanted to do something, we didn't know where to begin. Today, all the players are ready," he says.
5 steps every company must follow to make a safer, more diverse environment:
Paper trail is important: All policies from non-discrimination to same-sex partner benefits and gender-affirmation benefits for an employee looking to transition, washroom distinction, everything should be documented on paper.
Actions louder than your words: Actively sensitise your existing employees, use the correct pride jargon, recruit employees with intent indicating you are LGBT-inclusive.
Make the transition smooth: In case of individuals choosing gender realignment or announcing their transgender status, sensitisation of HR can solve a lot of problems. Because the HR needs to deal with a lot of paperwork, changing their forms, changing their pronouns for official emails, train existing employees and explain washroom policies. Have an all-gender washroom which the concerned person might be more comfortable using.
Lend a hand of support: Wherever you can, support queer NGOs and community organisations. Every city will have a number of them doing great community work or pride marches, festivals and so on. It will indicate that you're really invested in the community at large.
Don't do it for the 'gram: Remember that being inclusive is good for you and your company's brand equity. You are not doing LGBTQ+ people a favour by being inclusive; you're only helping your own company by attracting more talent to make more money.
Support and sanity guaranteed
For employees having a tough time opening up about their mental health struggles in a workplace, these external resources for mental health expertise can help.
iCALL: Tata Institute of Social Sciences (TISS) founded the psychosocial helpline to help the lGBTQIA community with emotional support, counselling and to provide interventions to those in distress.
www.icallhelpline.org
Saahas: Two queer clinical psychologists came together to establish Saahas, a Mumbai-based queer-affirmative support group. The duo host sessions of group therapy and counselling to help individuals with mental health needs to cope with abusive households and other issues.
Safe Access: The Delhi-based not-for-profit organisation champions the cause of securing quality health services for members of the LGBTQ community without any discrimination or fear.
www.safeaccess.co.in