Representative photo: Andrea Piacquadio/ Pexels
All you need to know about quitting a toxic job during the pandemic
There is a will, and a way out
'I am still getting paid. I am still getting paid. I am still getting paid', you chant under your breath, as you plaster a grin on your face and log on, deciding that today you will power through work without a meltdown. Twenty-seven minutes into your Disney fantasy, after a passive aggressive jab from your boss, snapping at your spouse, and three puffs of your cigarette, you're thinking 'why am I not quitting this toxic job, already?'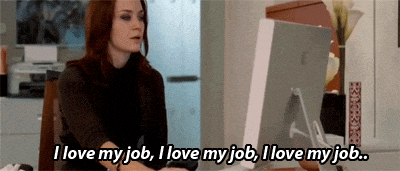 If you're nodding frenetically, you're one of many tortured souls who've watched the work environment go from mildly polluted to mentally degrading over the course of the pandemic. Thoughts of quitting a toxic job are as liberating as the prospect of walking outdoors, and ripping the mask off your face (though you should definitely still be wearing a mask).
You'd think that weathering recent events together would have improved work culture. But a poll to our virtual Tweak family revealed 66% of respondents felt that toxic work culture had worsened during the pandemic, citing reasons ranging from, ''Office has crept into homes with 24/7 notifications"; "Insensitivity towards working women and their increased responsibilities at home" and "Companies are scaring employees with termination and making them work like slaves. 15 hours daily".
What has the pandemic done to work culture?
In our story on toxic work culture, we explored India's epidemic of horrible bosses. The current stress of trying to keep a company afloat has only worsened the environment — as everyone feels pressured to do whatever it takes to survive.
Communications professional *Ria Bakshi who already worked at a high stress job, found that her toxic boss became even more difficult to deal with through the lockdown. She says, "At first, the company tried to be empathetic and supportive. They put new policies into place — offering yoga classes, free therapy. But there was no implementation."
With a micromanaging boss who forced her to work around the clock and constantly took communication out of context, Bakshi decided to quit despite the pessimistic job market.
"Even when I spoke to HR about my manager being unsympathetic and borderline cruel, nobody could do anything about it. When it comes to work, your client is always prioritised. Empathy goes out of the window."
Erratic behaviour on the part of senior management determines day-to-day productivity, and is often the key contributor to a high attrition rate.
And the lack of face-to-face interaction has allowed bad bosses to get away with behaviour they might not have been able to before. *Pooja Chandra, a marketing professional who works in beauty, has noticed that communicating primarily through screens has encouraged a few bad habits.
"Having meetings on Zoom, you suddenly see a lot of favouritism. You interact better with people you know, and you treat people you haven't really been able to physically interact with in a different way. Body language is a huge part of communication and when that's taken out of the equation — you can't tell tone and expression, and can't see how what you're saying is impacting the other person."
People seem to have become more brusque — saying things they never would have in person, the same way faceless trolls on the internet do. The fact that you can't read the person's body language or tone leads to miscommunication, as one party might feel they are being business-like, while the receiver perceives it to be blunt or downright rude.
Not surprising, if you take into account that a listener perceives just 7% of a message through spoken words, according to research from body language expert Albert Mehrabian, reported in an article on cnbc.com. Almost 38% of a message's impact comes from vocal cues, including tone, and the remaining 55% is nonverbal altogether.
How to prepare for quitting a toxic job
As many as 21 million salaried jobs were lost between April and August 2020, according to a report by the Centre for Monitoring Indian Economy (CMIE). People are understandably wary of quitting a toxic job
Chandra cautions, "You need to be less emotional and more practical. Being in a toxic workplace but having the security of a regular salary, weigh your peace of mind from quitting versus stressing about your daily income, loan payments and rents." She herself managed to quit and find employment after careful planning.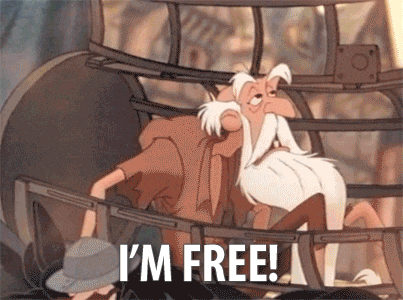 If you're preparing to escape, consider this exit strategy offered by HR professional Owais Noman.
While your savings should bolster you through a few months of unemployment, he suggests you consider "withdraw the provident fund. You can en-cash your pending leave. If you're going to take about three to six months to find a job, you need to be know of the financial aids that can help you sail through".
He suggests going over your investments to see what you can dilute. "With home loans and car loans, a lot of them come with some form of insurance, a leeway on the EMI payments, for those particular months."
Start looking for a new job months before you quit, and consider upskilling — e-learning websites and certificate courses are beneficial.
Use LinkedIn to build a network, and whether you're searching for a job, on a sabbatical or unemployed, remember to stay connected: engage with people from your relevant industry, start conversations, write blogs.
View this post on Instagram
A toxic relationship batters your self-esteem and positivity. A job, where we spend more waking hours than anywhere else, can take a similar toll. First learn how to draw boundaries when work from home becomes living at work. And if that doesn't work, actively chart your exit strategy.
If there's one thing the pandemic has taught us, it's the importance of empathy. And if you can't find it in your work place, then begin by having some for yourself.
*Names have been changed upon contributor's request